You may have heard the term "VPN" before, but do you know what it is and what it can do for you? Well, I'm here to help you out.
In this article, we'll discuss what a VPN actually is and the benefits of using a VPN in 2022. Whether you're looking to keep your data safe while browsing the web or want to access blocked content while traveling abroad, you will get to know this in this article.
What is a VPN?
You may have heard the term VPN before, but what is it exactly? VPN stands for Virtual Private Network, and it's a way to create a secure connection over the internet.
VPNs are often used by businesses to allow employees to remotely connect to the company network, but they can also be used by individuals to protect their privacy when browsing the internet.
A VPN works by creating a secure tunnel between your device and the server you're connecting to. This means that any data sent or received over that tunnel is encrypted and can't be read by anyone else.
So if you're worried about your online privacy, or you need to connect to a network that's not available in your location, a VPN is a great way to go.
To learn more about VPNs and how they work, here is a detailed guide on what a VPN is. Now let's look at the main topic of what you can do with a VPN.
Benefits of VPN
1. Stream Geo-blocked Content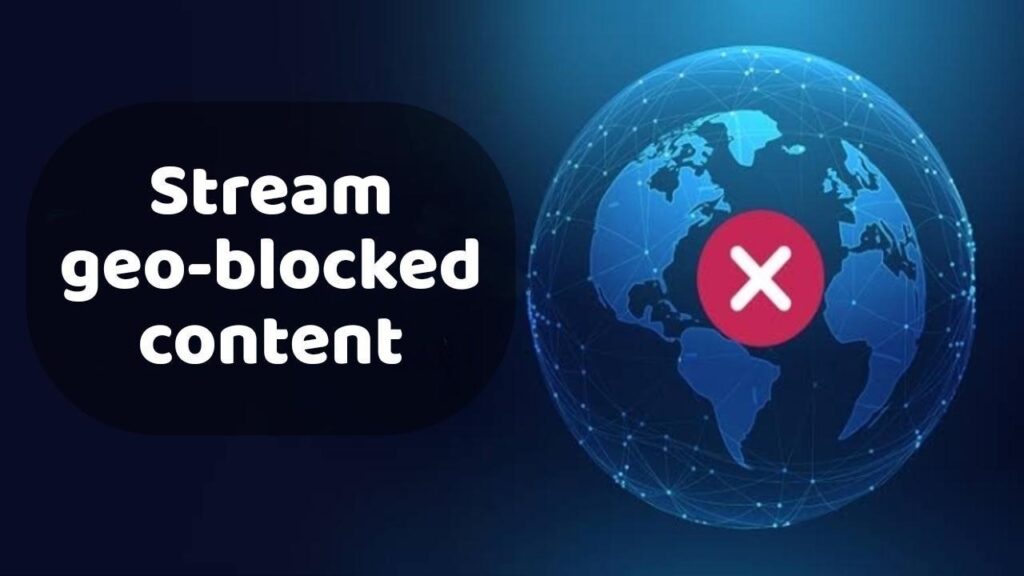 Let's say you're on vacation in Thailand and you want to watch your favorite show on Netflix. The thing is, Netflix is blocked in Thailand. So what do you do?
You could try to find a workaround, but the easiest solution is to just use a VPN. A VPN (virtual private network) is a tool that allows you to access the internet securely and anonymously. It does this by encrypting your traffic and routing it through a server in a location of your choice.
This means that you can access geo-blocked content from anywhere in the world. You can also use a VPN to protect your privacy when you're online.
2. Torrent Anonymously
Imagine being able to torrent anonymously. No one would ever know what you're downloading, and you could do it without fear of being tracked or having your IP address exposed.
Sounds great, right? Well, with a VPN, that's exactly what you can expect. A VPN will keep your identity hidden and protect your computer or device from harm. And the best part? It's really easy to set up and use.
So if you're looking to keep your torrenting activities private, make sure to use a VPN. It's the best way to ensure that your data is safe and your identity is protected.
3. A VPN lets you buy local products at a lower price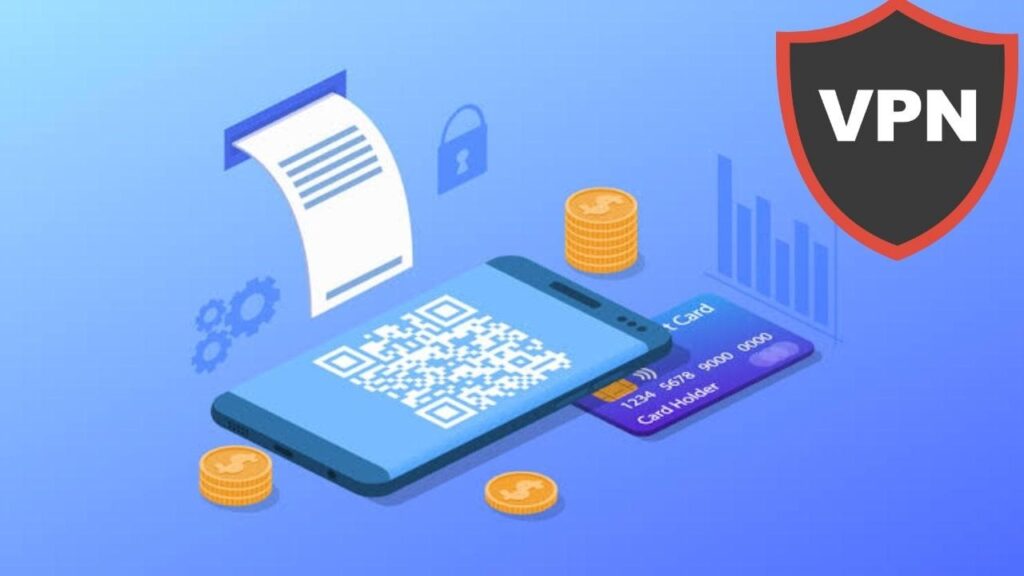 Have you ever fallen in love with online purchase only to find out it was too expensive after you checked out? For many people, this is one of the biggest reasons they do not shop online. There are ways to overcome this problem!
To bypass this issue, use a VPN to shop for products in your country. This is one way to achieve this goal. You may purchase products on foreign websites even if they are not in your country. You can use a VPN to change your IP address to appear as if you are in another country.
You can then pay your own country's prices, even if you're shopping on a foreign website. You can access every store in your country without ever leaving your room! It's as if you're at home again!
4. Boost Your Network Speed For Online Games
When it comes to online gaming, you want to make sure you're getting the best possible performance. And that's where a VPN comes in.
A VPN can help boost your network speed, making it easier for you to win those crucial online matches. Plus, it can help keep you safe and anonymous while you're playing, so you don't have to worry about your personal information being compromised.
Not only that, but a VPN can also give you access to blocked content and censored websites. So if you're traveling overseas and want to keep up with your favorite shows, or if you're living in a country with restrictive internet laws, a VPN is the perfect solution.
5. Keep Yourself Secure on Public Wi-Fi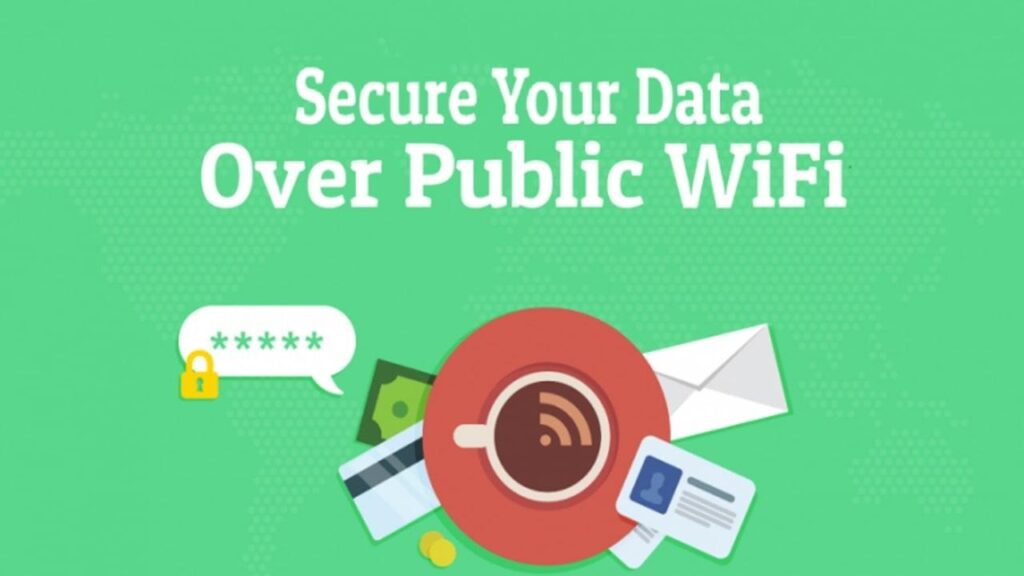 You're probably aware of the dangers of using public Wi-Fi networks. Hackers can easily gain access to your device if you're not using a VPN.
But a VPN can help keep you safe while you're browsing the internet. It creates a secure connection between your device and the VPN server, which means that your data is encrypted and can't be read by anyone else.
Plus, a VPN also hides your IP address, which means that you can access websites that are blocked in your country. So if you're traveling abroad and want to keep up with your favorite shows, a VPN is the perfect solution.
6. Avoiding ISP Tracking
ISPs track your browsing activities in order to build an advertising profile about you, which they can then exploit. ISPs will try to persuade you to buy their products or sign up for their services by bombarding you with targeted advertisements.
While many people are unaware of the amount of data gathered or who has access to it, targeted ads are more likely to convince them to buy. In order to avoid ISP tracking, you should use a Virtual Private Network (VPN).
VPNs encrypt your data and route all of your traffic through a private network to mask your digital footprint. When ISPs can't see what websites you visit or anything else about your online activity, everything goes through the VPN.
7. With a VPN connection, you pay less for hotels and airline tickets
You can save a lot of money on hotels and airfares if you use a VPN. How does it work? Airlines and hotels often alter their prices based on the customer's location. By using a VPN to change your virtual location, the airline will not be able to determine your prior searches, so you can get cheaper flights.
Top 3 Best VPNs of 2022
1. NordVPN
Out of all the VPNs on the market, NordVPN is one of the best.
It's got strong military-grade encryption that will keep your data safe, and it's one of the most user-friendly VPNs around. You can connect up to six devices at the same time, which is great if you're traveling with a group.
Plus, NordVPN has a strict no-logging policy, so you can be sure your data will never be shared with third-party companies. All in all, it's a great choice for anyone looking for online privacy and security.
Check out the NordVPN review for more details.
2. Surfshark VPN
Out of all the VPNs on the market, Surfshark is by far the best. It's incredibly fast and easy to use, and it has a ton of features that other VPNs just don't have.
For starters, Surfshark has a kill switch that automatically turns off your internet connection if the VPN connection drops. This means that you never have to worry about your data being exposed. They also have a strict no-logs policy, which means that your data is never stored or monitored.
Lastly, Surfshark is one of the cheapest VPNs on the market. You can get a subscription for as little as $2.49 a month, which is a fraction of the cost of other VPNs.
3. ExpressVPN
If you're looking for a VPN that'll keep your data safe, you can't go wrong with ExpressVPN. It's one of the most popular VPNs on the market, and for good reason.
ExpressVPN is incredibly fast and has servers all over the world, so you'll never have to worry about being unable to access your favorite websites and shows. Plus, their customer service is top-notch—they're always available to help you out if you run into any issues.
All in all, ExpressVPN is a great choice for anyone who wants to keep their data safe and secure.
Conclusion
So there you have it. Seven compelling reasons why you should be using a VPN in 2022. Whether you're working remotely, streaming movies and TV shows, or just trying to keep your data safe and secure, a VPN is the perfect tool for the job.
Just remember that not all VPNs are created equal, so do your research before signing up. And as always, if you have any questions, feel free to reach out to our team of experts. We're always happy to help!