Lawyers are constantly on the go, and with that comes a lot of work. Whether it's researching cases or statutes, or preparing for court cases, lawyers need to be productive to meet their deadlines. Many of these tech-backed tools that lawyers use offer something different than just research and note-taking apps – they are built specifically for lawyers!
CMS
This saves the hassle of coming up with case numbers and organizing each file. It also has other features, like customizable calendars, alerts for due dates, etc. If you're looking for a way to stay organized in your legal practice, case management software will probably be the best tool for you. Some other features include automatic billing, online collaboration with your team or clients, email integration, online case file storage, and more. 
This type of software is especially useful when it comes to organizing your pending cases. If you have a team, this software can help everyone stay updated on all of your cases and can see exactly who is assigned to what. Not only that, but it can also alert you when a new document or email has been added to the case file so that you never miss anything important.
Electronic Court Filing (E-Filing)
This is perfect for attorneys who are constantly filing court documents or handling legal proceedings that require e-filing. E-filed documents are accessible to the opposite party, the court, and even to you! This way, e-filed documents can be accessed by everyone involved in the case.
Also, filing electronically makes it easier for you to submit documents. It's also more efficient, as the clerks of the court are required to file the document if they receive it before a set time, which means that there is less of a chance for filing errors.
This service can be accessed anywhere at any time, as long as you have an internet connection!
Court Report Writing Services
This is great for attorneys who don't have the time or resources to write court reports. Court report writing services can be used in both state and federal courts, which makes it versatile. The best part about these services is that they are highly customizable! If you need to make changes to your order, you can do so easily. What's more, the company provides unlimited revisions to your order, so you can get it just right!
Graphic Organizers
This is another effective tool that helps lawyers stay organized and productive. It allows you to take notes as quickly as possible by giving you a template where you just have to fill in the blanks. Some other features include note sharing, keyword tagging, indexing, etc.
This is a great option for attorneys who are constantly on the go or need to take notes while they're out in the field. This app allows you to create virtual notepads with the tap of a button that is accessible on all your devices. You can easily switch between your notepad, calendar, contacts list, and more just by changing devices.
Document Management Software
This software allows you to upload documents, so you can stay organized in one place. While this type of software is generally used for larger firms, it can still be useful to solo practitioners. This type of software is great for storing client documents and making sure you don't lose track of them.
This saves the hassle of having to run errands for certain documents or files that are necessary for your work. Your legal assistant will love this because they'll have everything they need at their fingertips.
Court Research Software
This software has several features that offer ease and convenience for court research. Some features include the ability to visually organize laws by category, as well as allowing lawyers to compare cases side-by-side. There's also an automated citation system and an automatic case lookup feature that helps you stay updated on the latest news. This is a great resource for lawyers to find cases, statutes, regulations, and legal forms, all in one place.
Also, with this software, you can find up-to-date legal documents and practice law based on the latest cases and rulings.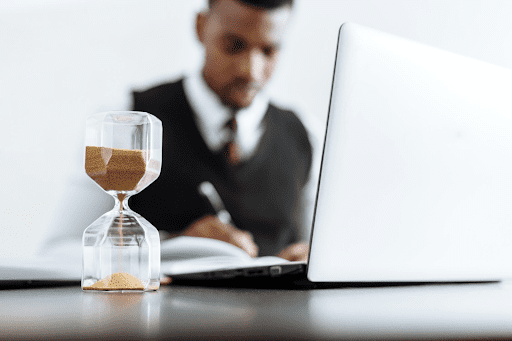 Lawyers are constantly looking for ways to be more productive, and technology-backed tools can facilitate this. These tools are helpful, whether it is for filing court documents, research management, or note-taking. These free resources allow you to access them anywhere at any time!
If you're looking for ways to increase your productivity as a lawyer, look no further – technology might just be the answer.