There are several majors that a student can choose while in college or university. But what makes finance a great option? A finance major gives a graduate numerous growth opportunities to a fulfilling career and a high-paying job. Besides, any business field will always be in demand, which increases the chances of landing a job right after graduating. Let's uncover more reasons why a student on the lookout for a great major should consider finance. 
A Finance Major Is an Indispensable Asset
Finance is one of the most rapidly developing fields at both professional and research levels. It's interwoven in the fabric of human nature and shows the capability of continuing to give a stable career. Furthermore, in today's rapidly growing economy, the degree assists a graduate in getting a well-paying vocation. 
Getting employed in the finance sector comes with ample growth opportunities and a competitive wage. Besides, every company needs a knowledgeable and skilled individual to work as a financial analyst, financial advisor, and accountant. In fact, a financial advisor is the most in-demand job, even though over the years there has been a shortage of talent. Thus unlike other college business fields, a finance major will always be in demand regardless of the geographical location.
Shows a Student Has a Specific Focus
Taking a business course requires a student to choose the major that they feel they are passionate about and want to specialize in. A specific academic major can eventually determine the place you will get employed and the salary given. By choosing finance, a student shows an employer that they have mastered their craft. This helps to stand out in a competitive job market. By the time you graduate, you'll be able to give rich investment advice, have ample knowledge on money management and wealth creation.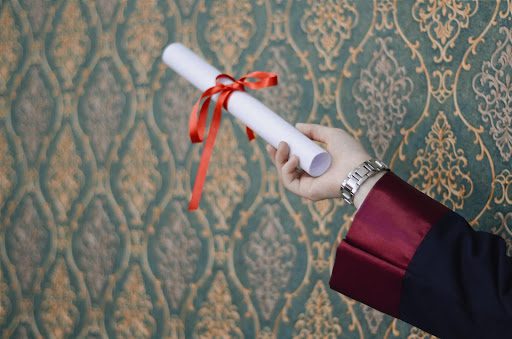 Prepares Graduates for Jobs of the Future
In general subjects, rarely is the class theory applicable in your career.  Finance gives skills and knowledge that prepares students for future jobs. For example, by understanding how money flows and which investment to make or good money management practices, you can apply the knowledge in both your professional and personal life. 
Finance majors instill several traits that deal with strong math, data analysis, and problem-solving. Wealth planning, forecasting, restructuring, and risk management are abilities a finance major will instill. These skills are what most current and future employers will be looking for in a graduate.
Sharpens Your Communication Skills
A degree in this business field opens doors to numerous group of jobs. But the academic journey is not easy. Expect numerous assignments, including case studies, and several discussions. Besides, to broker a business deal, you must have stellar communication skills. People with impressive communication skills tend to do well in finance. But to explain the data generated in layman language is not easy. Luckily, students can turn to an essay writer and get content that helps them understand the easiest way to write without including all the complex financial jargon.
It's a Fiercely Competitive Field to Break Into
Graduating may help improve the odds of landing a job. However, your educational background may not be enough to secure your employment status in that company because finance is a fiercely competitive field to break into. The good news is that the jobs impart skills that advance professional growth in your career. So while graduating will assist you in landing a good place to work, the experience gained from your employment boosts the odds of keeping your role in a specific company.
Presents Numerous opportunities
While you are still in school it's a good strategy to stay informed about the job market. Professions in the finance sector are expected to increase by 8% in the next ten years. Yes, finance has numerous opportunities but the niche is also growing.
Besides, a student may choose to increase their knowledge by pursuing a doctorate. However, regardless of whether you have a bachelor's or master's degree, with a finance major you can pick a specific sector in the industry that you would rather grow your profession. This can include working as a banker, insurance agent, accountant, manager, planner, and any other profession. 
Besides, if you choose to advance your education and become a Certified Public Accountant, you get unique job opportunities that involve working with specific individuals to assist them to improve their credit rating, come up with unique approaches to reduce debt, and prepare audited financial statements.
If you are questioning whether finance is a good degree, hopefully, the above reasons have convinced you to go for this major. But be honest with yourself because finance is ideal for those who have a genuine interest in math.