The majority of online customers rely on customer service representatives to make their purchases and ask for related help. This puts customer service at the top of the list of business priorities for any business owner. That being said, it's crucial for any business now to invest in reliable customer relationship management software. CRM is the implementation of software that provides your company with centralized access to all purchase history, personal information, preferences, and other information related to each one of your customers. You can also follow a few practices that help you make the most out of your CRM experience. Here are 6 solutions that will help you achieve that through your Salesforce CRM.
1) Concentrate on Collaboration
One of the greatest benefits of CRM utilization is the increased cooperation that happens as a result of having access to the same information across all business departments. This eliminates the hassle that customers usually experience as they talk to various representatives just to resolve one problem. If you focus your efforts on intensifying this centralized connection, your business can gain a lot from CRM. This will simplify your customer support services and make it easier for your staff to provide customers with up-to-date information which all leads to increasing your company's revenue eventually.
2) Choose a Suitable CRM
Before you commit to one, you need to know that different CRMs work differently and that not every CRM will be suitable for your type of business. That's why proper research is important before choosing the CRM that your business will stick with. Aim to find out if you're going to need a cloud-based CRM or one that operates on-site. Get to know your business operations and ask yourself whether it needs customizable features to thrive or whether a basic CRM software can do the job. This will help you choose wisely when it comes to the system that supports all your customer information and personal data. 
3) Educate Your Employees
CRM provides businesses with various customer service benefits. It's only a matter of how much effort a company invests in these tools and how much they exploit their CRM platform. That being said, it's essential that your team understands the importance of CRM tools and that they have all the knowledge that they need to work efficiently on one. Before your company implements CRM, make sure you train your employees and discuss with them the different uses of Salesforce CRM and the different sales deck examples so that they can utilize the information being presented. It's also important to test their knowledge and skills periodically to determine if your business is experiencing a successful CRM implementation or not.
4) Take Advantage of Automation 
Working with a CRM means leaving all the repetitive and time-consuming tasks to reliable computer software that gets everything done efficiently. This includes data entry and various other tasks which waste your employees' time. You can take advantage of CRM by automating these tasks to free up more time for your staff so that they can focus on other company-related priorities. Automating your processes will also eliminate errors entirely and help you maintain a smooth workflow and successful relationships with your customers.
5) Make Use of Data Mining
One of the features of CRMs is their ability to collect and capture huge amounts of data daily. While many businesses fail to exploit this feature, it can be a great opportunity to turn this data into something actionable and profitable for the business. Many CRMs come with built-in data analytics and advanced programming features that can help any business conduct very successful data mining. If you don't use all that data to enhance your future business decisions then you're just letting it all go to waste and take space in your storage.
6) Keep Your Choices Simple
Many entrepreneurs would be tempted to go for a complex CRM system when they first go through the hundreds of options available nowadays. But it's important to remember that what makes a CRM effective is its compatibility with your processes and suitability for your overall business. It would be a mistake to go out of your way just to end up with a system that is more complex than your organization's needs. This way you'll only make it harder for your team to take full advantage of the CRM they're working on. Instead, choose one that is simpler to work with while highly effective at the same time.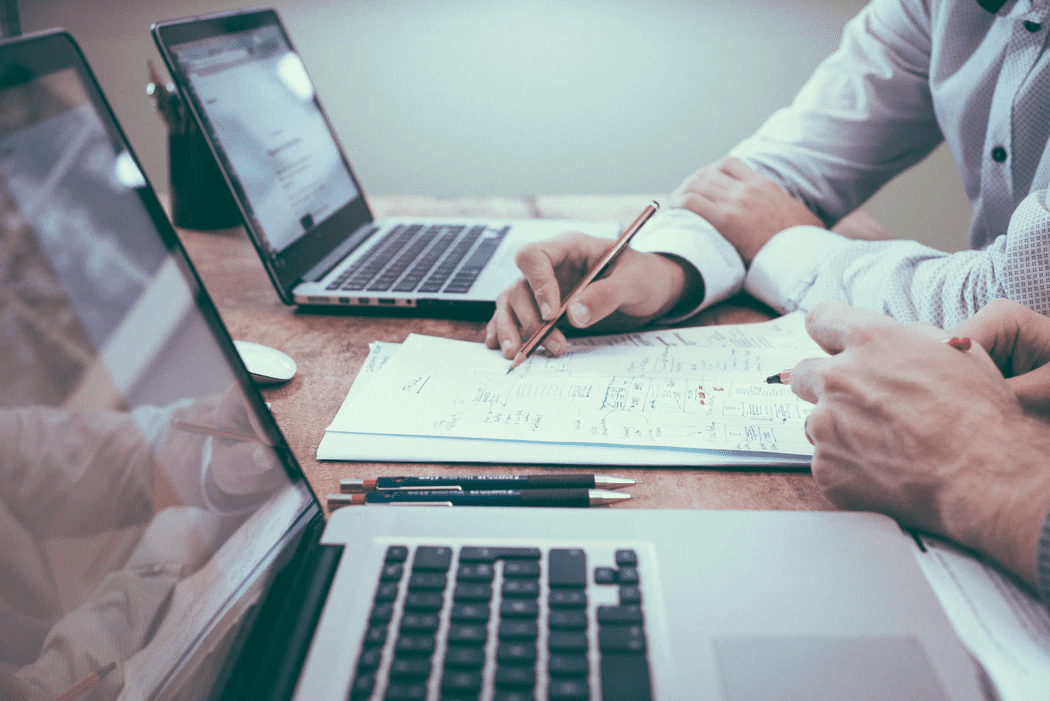 A good CRM will help your business create a personal experience for every customer while allowing your team to work on a central-located information platform that provides them with all the scalability they need. Businesses, on the other hand, need to take full advantage of such Salesforce enhancements and customer relationship management services, or else these massive amounts of data would only waste valuable system storage.