If you're a rapidly growing company, you know that marketing is essential to your success. But with so many different marketing options available, it can be tough to know which strategies are the best ones for you. This post outlines six of the most effective marketing strategies for rapidly growing companies.
1) Have a Sales Funnel
It's essentially a system that takes potential customers through the process of becoming paying customers. By having a sales funnel in place, you'll be able to convert leads into customers more effectively.
It's significant to conceptualize your sales funnel as it allows you to focus on your ideal customer and track progress. By understanding your funnel, you can make changes to improve your conversion rate. The goal is to get more people at the top of the funnel and then guide them through to becoming customers.
There are a few different ways to build a sales funnel. One standard method is to use lead magnets to attract people to your website. A lead magnet is a freebie you offer in exchange for someone's contact information. Once you have their contact information, you can follow up with them and attempt to sell them your product or service.
2) Have a Digital Strategy
In today's digital world, it's essential to have a digital strategy. Your digital system should include everything from your website to your social media presence. By having a plan in place, you'll be able to reach your target audience more effectively and promote your business.
Digital strategists can help you develop and implement an effective digital strategy. Besides, you get to know what innovative ideas to think of. They can help you create a product innovation plan designed to convert visitors into leads and customers. Additionally, they can assist you with developing and managing your digital footprints. By working with a digital strategist, you'll be able to reach your target audience more effectively and grow your business.
3) Start a Blogging
A blog is an excellent platform for sharing your company's story, announcing new products or services, and providing valuable information to your customers.
A blog will help you attract new customers, but it will also help you build deeper relationships with your existing customers. You can position yourself as an expert in your industry and build trust with your audience by providing valuable content.
In addition to sharing helpful blog posts, you can also use your blog to run giveaways and promote special offers. This is a great way to generate excitement and loyalty among your customer base. As you come up with your content, it's best to aim at being unique. This will make users find your content captivating and eager for more.
4) Think of Search Engine Optimization
If you want your website to be found by potential customers, you need to invest in SEO. When done correctly, it can help your website rank higher in search results, making it more likely to be seen by potential customers.
You can do several different things to improve your website's SEO. One of the most important is to create high-quality content relevant to your target keywords. In addition, you should also make sure that your website is mobile-friendly and that it loads quickly.
5) Try Social Media Marketing
Social media is a powerful marketing tool that can reach many potential customers. If you're not already using social media to market your business, you're missing out on a great opportunity.
When it comes to social media marketing, it's essential to choose the right platform for your business. Not all platforms are created equal, and some will be more effective for certain businesses than others. For example, if you're a B2-B company, LinkedIn is likely to be a more effective platform than Snapchat.
6) Concentrate on Paid Advertising Campaigns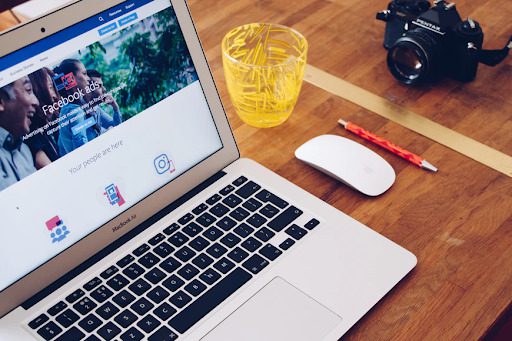 It's a great way to reach potential customers. Paid advertising allows you to place your ads in front of people who are already interested in what you're selling. This is a great way to get your products and services in front of a targeted audience.
When creating a paid advertising campaign, choosing the right platform is essential. Some platforms will be more effective than others regarding business setups. For instance, if you're selling a physical product, Facebook is likely a more effective platform than Instagram.
There are several different marketing strategies that you can use to market your rapidly growing company. You can reach many potential customers by investing in digital marketing, starting a blog, and using social media. Additionally, paid advertising campaigns can effectively get your product in front of a targeted audience.