COVID-19 has been a wake-up call to the world. More than 140 million people have been infected with the disease, and 3.28 million people have died worldwide. And it's not over yet – despite the vaccines, the numbers continue to rise on a daily basis. 
In addition to creating numerous new challenges specifically related to the pandemic, COVID-19 has exposed and exacerbated critical existing problems in healthcare, education, manufacturing, the supply chain, and more. Children haven't been able to access education, senior citizens have been isolated, and hospitals and medical staff stretched beyond capacity. 
However, COVID-19 has also fueled a wave of innovation to deal with these challenges and prepare the world for the inevitable next pandemic or global disaster. Technological advances are being introduced in many domains, not just within the health industry. These solutions, like the stellar examples listed below, have the potential to continue to benefit humanity long after this pandemic.
Yourtime helps struggling students
Remote learning can be challenging for learning minds of all ages, and university students are no exception. So when the pandemic hit and classes went online, many university students were struggling academically. 
Some were also struggling financially, as popular student jobs in service industries like hospitality disappeared.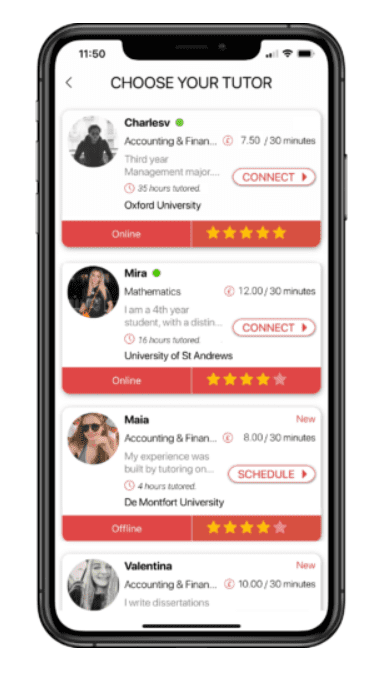 Yourtime solved both problems with a single solution: an online peer tutoring platform where university students can earn up to £30 per hour tutoring their peers on Video Chat. In addition to the financial and academic benefits, Yourtime also gives students a venue for social interaction during lockdowns.
Apple and Google introduce contact tracing
Long-time rivals Apple and Google joined forces to improve contact tracing for COVID-19 infections. Since the virus is airborne and transmitted between people in close proximity, public health officials have identified contact tracing as a valuable tool to help contain its spread. 
The World Health Organization has stated that contact tracing is essential in tracking and breaking chains of transmission of the virus.
Apple and Google launched a comprehensive solution that includes application programming interfaces (APIs) and operating system-level technology to assist in contact tracing using Bluetooth technology. The technology has the capacity to curb the spread of the current pandemic and to prevent future ones from occurring. 
Happy Seniors works to fight isolation
Happy Seniors has created a platform to better manage care for nursing homes and assisted living residents. Managing healthcare for the elderly in residential facilities was a major challenge during the pandemic; in fact, it's estimated that nearly one-third of all COVID-19 deaths in the US were in nursing care facilities. 
Among other challenges, most residential facilities for the elderly lack efficient and optimized daily routines and coherent ways to manage communications with the family members of the residents. The problem is expected to grow in coming years, as the senior population is expected to double by 2050. Technology like the Happy Seniors platform can significantly improve ongoing care.
The platform aims to create "a golden triangle" in which elderly residents, their family members, and the residency staff are all connected to provide optimal care and support for patients. Families will be able to stay connected, even when physically separated, preventing seniors from feeling isolated. 
Voca empowers early detection of COVID-19 infections.
Voca uses AI to power natural-sounding voice conversations with automated agents, enhancing the customer experience and optimizing the use of human resources. When the pandemic hit, the company looked for ways to harness its technology to benefit public health. 
Voca partnered with Carnegie Mellon University to create Corona Voice Detect. The project utilizes cutting-edge forensic technologies to identify specific patterns in voice, tone, and other sounds that can be indicators of infection. 
The technology can support rapid COVID-19 diagnosis and possibly be used for additional diseases in the future.
Hubstaff makes it easier to work from home.
The pandemic led millions of companies and organizations worldwide to embrace remote work, but they needed the tools to manage employees outside of the office effectively. Hubstaff developed a platform that allows managers to keep track of their employees' activities, set tasks, solve problems, and provide feedback, no matter where they are.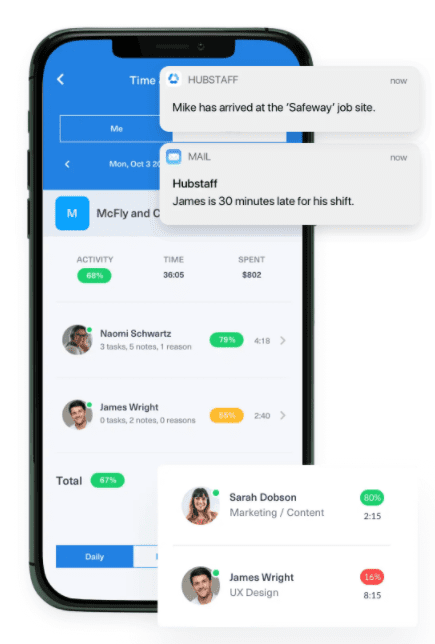 Long after this pandemic has been eradicated, this type of remote work support will benefit workers caring for young children or other family members, or workers who live in remote locations. 
As of two years ago – prior to the pandemic, mind you – Global Workplace Analytics estimated that by 2025, 70% of the workforce will be working remotely at least five days a month. 
Ford drives the manufacturing of critical medical equipment.
When the pandemic hit the majority of the world in March 2020, critical medical supplies like ventilators, air-purifying respirators, and face shields were in short supply. 
As a result, Ford Motor Company joined forces with firms like 3M and GE Healthcare, lending its manufacturing and engineering expertise to quickly expand the production of urgently needed medical equipment and supplies for healthcare workers, first responders, and patients. 
The flexible, adaptable infrastructure can also be used to meet other needs in the future. 
The challenge and the opportunity
COVID-19 has wreaked havoc on the world, leading to almost unimaginable loss and tragedy. However, it has also driven innovators to focus their talents on serving the needs of humanity. Many of the innovations stemming from COVID-19 have the potential to improve countless lives, even after the pandemic.