Amazon has allowed many sellers to sell a lot of products and make huge profits. Sellers can sell to over 150 million customers who shop on Amazon monthly. In 2019, sellers on Amazon were selling over 3000 items per minute. Therefore Amazon is a lucrative site for the retailers who have listed their businesses. Another benefit that you can gain when you list your business on Amazon is expanding your customer base because Amazon ships to over 100 countries globally.
Sellers also incur low marketing costs while selling on Amazon. This platform already has millions of buyers visiting the site daily. Amazon also stores inventory, packages, and ships your stock, which saves you the work of doing this yourself. You can focus on other areas of improving your business while Amazon handles these tasks. However, there is still competition on Amazon, and therefore you need to stand out from other sellers. To do this, you can consider getting some of the sellers' tools highlighted in this article.
1) Tools for Listing Automation
These tools automatically do listings for you. The automaticity saves you time and helps you to optimize your listing and find a method that works best. When you use automation tools, you can synchronize your listings on other selling websites that you sell on other than Amazon. These tools are handy for sellers who sell many products on many platforms. Little is one example of an automation tool that creates a stock-keeping unit (SKU) and prevents duplication of SKU numbers, and prepares labels and inventory for you. Other automation tools include Skubana and Linnworks.
2) Competitor Benchmarking Tools
These tools help you to research your competitors and track how they are doing. When you know your competition's tactics, you can then adjust your business strategies and your listings to stand out from your competition. These competitor benchmarking tools acquire their data from Amazon Brand Analytics and help you know the areas to improve on to stand out from your competition. An example of such a tool is Viral Launch, a tool that allows you to check the keyword performance. Sellers can get a 40% discount when using the viral launch discount code. You can track your competition while enjoying the discount.
3) Buyer Analytics Tools
These tools help you to understand your customers, and they also provide more details about your listings. The sellers can easily understand what is done by these tools. Every seller on Amazon can benefit from these tools, and they help you know how to plan your ads and improvements that you can make on your products. Examples of customer analytic tools that sellers can get include Amazon Brand Analytics (ABA) and Nozzle.
4) Review Tools
One factor that can help you improve your ranking on Amazon is your customers' feedback about your products. Such feedback allows you to know how you can improve on your products to satisfy the buyers. Some of the tools that sellers can invest in to get customer feedback include AMZ Finder and Feedback Express. 
5) Finance Tools
These tools help your business be successful financially, and they can help you manage your inventory, shipping, and prepare tax reports. These tools are handy for large companies that sell through Amazon because it can become hard to coordinate your finances when running a large business. Taxjar is one such tool that can help you to file your taxes in every state where your business runs. On the other hand, the Shopkeeper tool allows you to manage your inventory, thus avoiding the accumulation of fees.
6) PPC Tools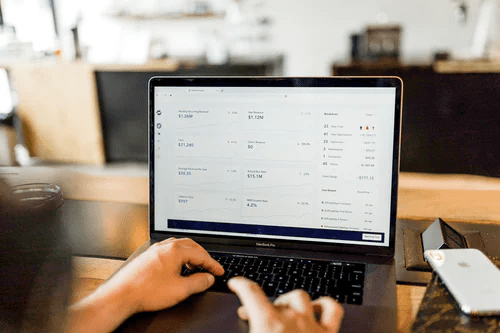 Amazon Pay-per-click (PPC) works by the seller paying some money to Amazon whenever a customer clicks on your advertisement on Amazon. However, other PPC tools you can use, which are on top of running your ads, also carry out different functions like optimizing your keywords. Some of these tools also carry out analytics for you. Some of the PPC tools you can invest in include Ad Badger, PPC Entourage, and Profit Whales. These tools can benefit large businesses that deal with many products and deal with a lot of competition.
In summary, Amazon provides a lucrative opportunity for sellers because it has a vast customer base. Sellers who have listed their businesses on Amazon can also sell to different countries since Amazon ships to over 100 countries. However, there are many sellers on Amazon, and this means that the competition is tough. However, there are tools that you can invest in to run a successful business on Amazon. These tools include automation tools, competitor benchmarking tools, and PPC tools. Sellers can also benefit from buyer analysis tools and finance and review tools.