You google a certain thing and a variety of information springs up. This clearly shows that there are a lot of articles, videos, and other content available on almost all kinds of things. Therefore, with such an excess of information, how can you make your articles stand out?
Well, this is where good structured, and well-researched content comes to your rescue. When writing something, it is not just the information that matters but the way of presenting it plays a huge role in delivering your message to the reader. For instance, a sentence could be written in several different ways, each one leaving its impact in a different manner. Similarly, the use of punctuation plays a key role in making or breaking the meaning you intend to deliver.
You can also use a reword generator is a tool or software that is designed to alter the wording of a piece of text while retaining its original meaning. It is often used to avoid plagiarism or to create unique content for various purposes such as blog posts, articles, essays, and more.
Still wondering how to write a good sentence? Well, worry not! In the article below, I have discussed easy tips and tricks to help you write impactful sentences. So, let's get this show on the road!
5 Expert Tips To Write Gripping Sentences And Paragraphs
Writing engaging content is not a hard task especially if you follow a hierarchy. By this, I mean that you should construct a draft, research the topic thoroughly, and then start writing. This way, your content will not be dispersed but instead will be quite structured and well-versed. So, what other tricks to use to write good content? Let's find out!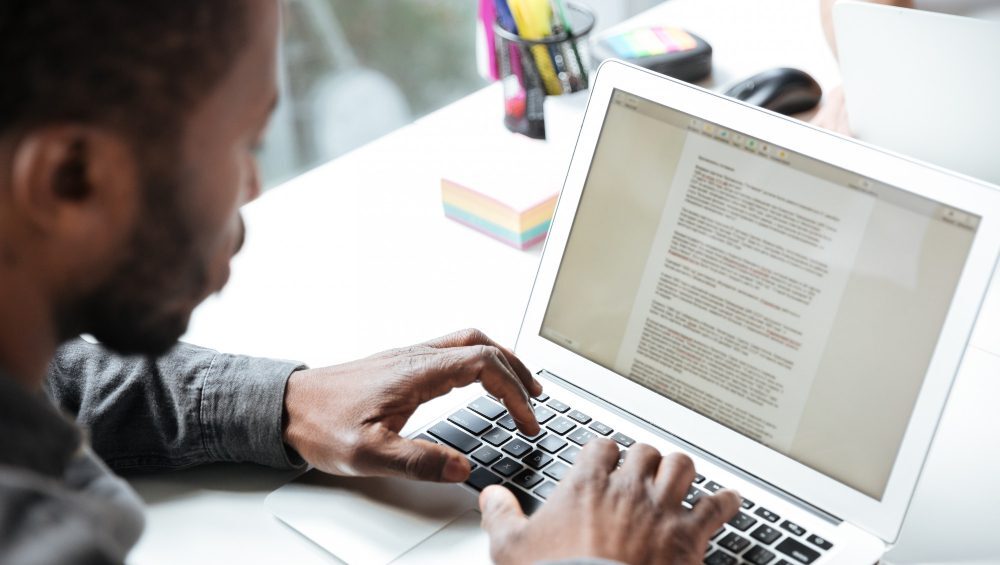 1. Know Your Audience
When you start writing content, the first step is to know your audience. This is essential because if you are unaware of your readers, you will not be able to converse in the language they understand. For example; you will not be writing the same kind of content for a third grader and an entrepreneur. From tone to the use of words, everything will change.
Moreover, when you know the audience you are writing for, you will use the jargon they understand. Let's say you are writing an article about insurance. In this, you will be using the words like broker, deductible, and beneficiary. All these will be easily understood by an insurance lawyer but not by a layman. Consequently, you will be able to target the insurance lawyer community easily.
2. Work On An Idea
After drafting your topic, create an idea that you will be explaining in detail. Moreover, you can also choose to present different ideas in different paragraphs. Therefore, regardless of the idea that you are pitching, make sure that it is well-researched and supported by facts.
It should be kept in mind that if you just present simple facts without them being corroborated by evidence, your content will hold less weight. Therefore, before working on your content, work on collecting all the relevant information and making sure that anything and everything you state in your articles is completely legit and not false in any way. Hence, once you do this, you will notice content marketing getting better in no time.
3. Create Relevant Paragraphs
Writing long and full of facts paragraphs will only bore your readers. Therefore, create succinct yet engaging paragraphs. Moreover, it is advisable to discuss just a single idea in one paragraph. When you move on to a different idea, start a new paragraph. This way your readers will not be bewildered.
However, it is also important that all your paragraphs should be well connected. Use phrases and transition words that easily link one paragraph to another and at the same time keep them distinct.
4. Use Engaging Phrases
It is highly unlikely that the use of simple words and sentences will make your content stand out. Therefore, apart from using related synonyms, it is highly advisable to make use of transition phrases too. Such phrases not only put life into your writing but make your content gripping and worth reading.
5. Use Examples
The last but not the least tip is to make use of examples to improve and polish your content. Whenever you are stating a fact it is good to add examples so that the reader gets your content in a better way and does not leave it midway.
Furthermore, make sure your tone is conversational and not medicated. Write in such a way that the reader feels that you are in conversation with them and addressing their problems. This way, your reader will be more interested in your content and read more.
To Wrap Up
When you start writing content, make sure you cover all aspects of each topic. Moreover, it should neither be too factual nor too casual but such that it keeps your readers engaged and interested. Hopefully, the tips shared above will help you structure your content in a better way.