Launching a successful business in today's unprecedented and rapidly changing market can be challenging. In fact, statistics show that one in five small businesses will fail within the first year while only 30% will make it after a decade. 
While these figures may seem like an ominous sign to someone who is thinking of starting a small business, it doesn't have to be. By ensuring that you plan strategically, account for possible risks, and assess your competition, you can get one step closer to owning a successful business. 
In this article, we highlight some of the most crucial steps that you need to take in order to prepare your small business for long-term success and growth. 
Get Business Insurance
As a small business owner, you have probably invested your hard-earned savings and raised capital to secure a funding stream for your business. This means that you need to protect your business venture against any possible claims and liabilities. 
For this purpose, you should get E&O insurance for your business in order to have professional liability insurance. This will help protect your business from lawsuits and claims of inadequate or negligent work and business mistakes. We recommend getting your business insurance from a provider that specializes in small businesses so that it can be customized to your niche industry needs. 
Other kinds of insurance that may prove useful for your small business include commercial property insurance to protect the building and equipment that you own or rent, worker's compensation insurance so that your employees can get benefits, and data breach or cyber insurance to help you respond in case data is lost or stolen. 
Adopt A Digital Marketing Strategy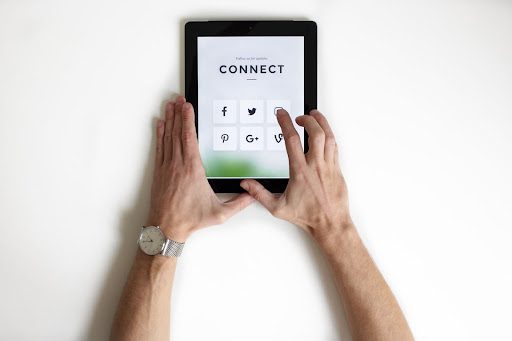 Photo by NordWood Themes on Unsplash
In the age of the Internet, you need to employ an effective digital marketing strategy for your small business so that you can reach the maximum number of customers both locally and internationally. A good digital marketing strategy will include content marketing, email marketing, social media marketing, and paid ads or PPC. 
For example, you may take advantage of social media platforms such as Instagram and hire an Instagram growth service to promote your business and gain followers organically. 
In fact, professional growth tools such as Path Social are highly effective for small businesses that are considering investing in a successful digital marketing strategy since they can automate the process for you and target customers based on demographics and geography. 
Always strive for making high-quality and engaging content that resonates with your brand values. Additionally, keep track of the impact and performance of your digital marketing efforts so that you can tweak and adjust your strategies to drive lead generation and customer conversion.  
Optimize For SEO
With 97% of users searching for local businesses online, Search Engine Optimization or SEO has become more important than ever. It relies on using customer intent and keywords related to the product or service to enable your business to be ranked high on search engines such as Google. 
Optimizing for SEO involves on-page SEO, off-page SEO, and technical SEO. On-page SEO focuses on practices such as optimizing title tags like H1 or H2 headings and the HTML source code. Off-page SEO is all about link building, blog posting, digital marketing, and all other steps taken to improve business ranking off your website. Technical SEO refers to improving your website's infrastructure by, for example, optimizing for crawling and indexing. 
Be Mobile-Friendly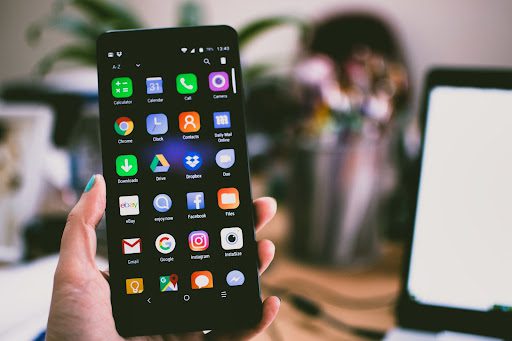 In order for your small business to survive and thrive, you need to invest in a mobile application and make your website mobile-friendly. This is because customers are increasingly demanding quick and convenient access and service to satisfy their needs. In fact, in today's world, mobile devices are influencing more than $1.4 trillion in local sales. 
You can develop a mobile app in-house or hire a mobile app developer depending on the expertise available in your team and your budget. Keep in mind that a good mobile app should be compatible with both Android and iOS systems as well as optimized for different mobile device screen resolutions.
Ensure Employee Satisfaction
For your small business to succeed in the long run, you should pay close attention to employee needs and do as much as possible to retain your team members. This is essential to help them stay motivated so that they can deliver innovative and creative solutions at work, which can increase your business revenue. 
Some tips to ensure employee satisfaction include offering positive feedback and praise alongside giving rewards such as bonuses when they outperform at work. You may also want to invest in creating a safe and inviting workspace and host office wellness workshops and social events to increase employee engagement and encourage relationship building among the team.
Conclusion
As a small business owner, you will have to go the extra mile in the beginning so that you can establish a loyal customer base. You may even want to consider revisiting your initial business plan and updating it in accordance with the financial health of your business. 
Just remember that you can succeed as long as you persevere and stay resilient in your efforts. Always stay authentic and true to your brand and business values, and be patient for positive results.