Before starting a construction project, it is important to have a comprehensive plan to help you make the right decisions at the right time. 
Before construction begins, meet with the stakeholders to discuss your plan and make sure everyone is on the same page. 
Despite the best planning, there may be unforeseen challenges. Get everyone's explicit buy-in and commitment early on to avoid any missteps.
The pre-construction phase is an important part of successful construction project management. It involves defining goals, objectives, and budgets. 
In addition, the Preconstruction phase requires the coordination of designers and contractors, who work together to reduce costs while increasing project value. 
The Preconstruction phase can also involve establishing key project milestones.
The Preconstruction phase involves the generation of enormous amounts of documentation. 
As such, the Construction Project Manager should implement a system for document control and records management. 
When workers are unclear about a task, they will send a Request-for-Information (RFI). 
The Manager should ensure that the workers receive accurate information. Incorrect information can lead to costly rework.
Designing a project is an important step for a successful construction project. 
The design phase includes the generation of conceptual designs and comprehensive plans. These may include preliminary sketches, finished drawings, and specifications. 
The goal of the design phase is to satisfy the client's needs while meeting budget and time constraints.
A design that meets specifications is a key component of successful construction project management. If the design is not feasible or the objective is not realistic, a construction project may not be a success. 
To avoid this, project managers should use innovative construction job costing software to share documents, sign contracts, and monitor the pre-construction phase. 
This phase also involves assembling the contractor team, coordinating work schedules, and resolving conflicts.
The scope document is a key part of successful construction project management. It details the expectations of each of the parties involved. 
It also details what needs to be done and when. It outlines the team's role and the financial aspects. 
A scope document should also describe any factors that could adversely affect the progress of the project.
A scope document is crucial in construction project management because it enables all stakeholders to agree on what is being done and when. 
It helps establish acceptance criteria and gives the parties a definitive way to prove that the work is completed. 
Acceptance criteria can include final stakeholder review and user acceptance testing. 
A scope document should also define project limits, which must be met to complete the project on time and within budget.
Monitoring progress in construction project management is a crucial aspect of successful construction projects. 
Its main objective is to find out and correct any deviations from the approved plan. A graphical representation of construction work expenditure is one such tool that can be used for this purpose. 
This is a simple yet effective way to check the progress of a construction project.
Monitoring progress can be easier with the help of cloud-based construction software, mobile apps, and real-time information sharing. 
With this kind of system, a construction manager can track project progress from anywhere, whether in the office or on the job site. It can be done in a seamless manner.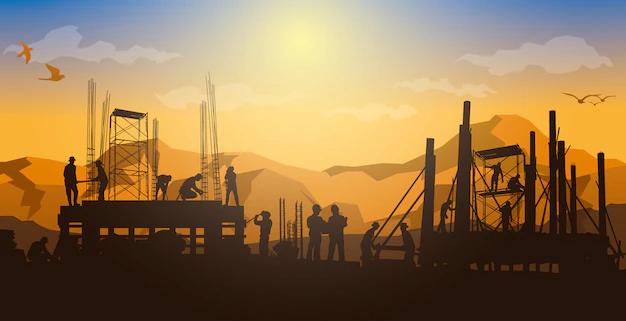 Using KPIs for successful construction project management can be beneficial for both the construction project manager and the client. For example, if you're a contractor, your KPIs can show if you're meeting your project deadlines. 
If your project is running late, KPIs can show you where the problem lies. These problems can include late materials, design drawing errors, safety issues, and change orders.
By using KPIs for construction, you can ensure that your team is working toward the same goals. 
This way, you can maintain your labor productivity and ensure your clients are satisfied with the work you're doing. KPIs can also be used to improve your company's financial health.