An ideal wig is supposed to be lightweight, and high-quality, and it must seamlessly blend with your skin. When you search the market, a plethora of options pop up in front of you, but among all, an HD lace wig should be your first choice. It is considered a breakthrough in the hair extension industry.
HD lace wigs look natural on the head and will not lose up due to the addition of unique hand-woven techniques. The perfect application techniques seamlessly blend the lace with the scalps. These might be a bit pricey, but this factor doesn't impact their popularity.
Let's find out why HD lace wigs are becoming more popular and if they are worth the investment.
What is HD Lace Wig?
HD lace is a high-quality lace material known as HD Film Lace. It is invisible on the scalp. The natural hair strands are tied to the minimal holes in the net, which look almost invisible to the naked eye.
Even if you watch it closely, you will not find any sign of a grid. It looks like hair strands are growing straight from the scalps. This construction results in a seamless thin wig that can be parted and styled as you like. There is no restriction on the age or even style of this wig. HD lace wig is specialized to cover hair problems such as bald spots and hair thinning and can be used for styling purposes.
5 Reasons Why It is Popular
HD lace wigs are durable and reusable. They are breathable and provide you with perfection. If you are uncertain before making the decision, here we have listed some notable features of this wig, making it users' number one choice.
If you have worn different types of wigs, you might know that traditional wigs involve a rough cap material, making them stiff. It means if you choose a standard wig, you will feel sweaty in it no matter whether you are wearing it for a short or long time.
Get a hand on an HD lace wig to avoid this problem. It is transpirable, which lets the air cross through natural hair. It provides breathable surroundings for natural scalps, even on hot summer days. These natural hair wigs become like a second skin on the scalp. This is the most crucial reason to consider it instead of traditional wigs.
Diversity of Style and Uses
The wigs are an instant beauty tool to cover hair problems and even aging signs. The best suitable wig can give you a new look and elevate your style on any occasion. There are no particular instructions to style an HD lace wig, as it allows any type of styling and parting.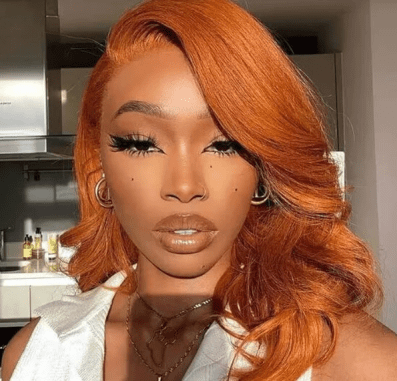 You can conveniently separate the hair in any direction and create immaculate coiffure. It provides you with an ultimate comfort that no other wig can match. You can use this wig for any festival or occasion and even everyday wear. It is the only wig that you can wear even at night time.
The HD lace wig is made of natural hair and thin lace, so it does not require glue fixtures. The traditional wigs are attached and fixed with the help of glue which is usually made of harmful and irritating chemicals. The glue composition is not dangerous but can trigger irritation, allergic reactions, and other hair and skin issues.
You need to use special tape to fix the HD lace wig. This is a better, more convenient, secure, and reliable method. The user can count on the strong adjustability, which is possible as these wigs are equipped with special adjustable straps.
Unlike traditional wigs, natural hair wigs can last longer despite using them daily. Indeed, HD lace wigs are delicate, but with complete care, you can surely increase the life span. Nonetheless, the entire wig construction is reliable and well-built, no matter which haircut you choose.
It is made of 100% human hair, and all cuticles face the same direction. All hair roots are strong and carefully woven in the lace. The strands do not conveniently fall off or even tangle. They are highly durable and can be used for a long period of time if cared for properly.
The standard hair wigs solely focus on the aesthetic and realistic look. On the contrary, the HD lace wigs are specially designed to protect the natural scalp and provide breathable environment.
The HD lace wig's lace is much softer and thinner than other analogs. That is why it does not damage the scalp or cause any friction. Even this wig protects you from the negative effects of the sun's rays, cold days, and other damaging factors.
Are HD Lace Wigs Worth the Investment?
Despite knowing all the benefits, people still have second thoughts like it is a worthy investment or not. It is worth the investment as it is so natural that nobody can tell you are wearing a wig.
Above all, this wig is extremely comfortable, lightweight, and reliable for every event. All you need to do is decide on the color, style, length of hair, and other details important to you and change the look without touching natural hair.
HD lace wig is made of a material that suits every skin tone. Whether you have light, dark, or warm tone skin, the wig gracefully caters to everyone's peculiarities. Above all, the lace is soft, which does not damage the skin and scalp. Once you use it, you will not regret purchasing it.
Conclusion
The hectic routine and busy life have pushed the skin and hair care routine to the back. Many people forget to go easy with hair due to tight schedules, which trigger hair fall, and hair thinning ultimately destroys the appearance.
People dealing with hair problems feel insecure, but don't worry! With HD lace wigs, you can revive your appearance. This wig will provide you with the required volume and natural look by seamlessly blending with your skin.