You can engage with your customers and extend your business' reach with Instagram. Below are some compelling reasons to register on Instagram. As a marketing tool, Instagram has proven efficient for businesses to promote their products.
Instagram offers advertisers and sponsors the opportunity to advertise or sponsor, but businesses can begin using the platform for free and establish a considerable following without spending anything. And the option is also there to use such services to get more Instagram followers, thus allowing users to expand their reach and user engagement.
Your business may be suffering a serious loss if you still haven't jumped on the Instagram bandwagon.
Why Instagram is Great for Business Professional
There is no doubt that Instagram is one of the most popular social networks for sharing photos and videos. Photos and videos can be shared or temporary stories stored for 24 hours on your profile.
You can even shop directly from e-commerce brands through this app, including reels, which are 15-second-max short-form videos, IGTV videos, and Reels.
Here are 5 of the key reasons to use Professionals Should Be Using Instagram in 2022.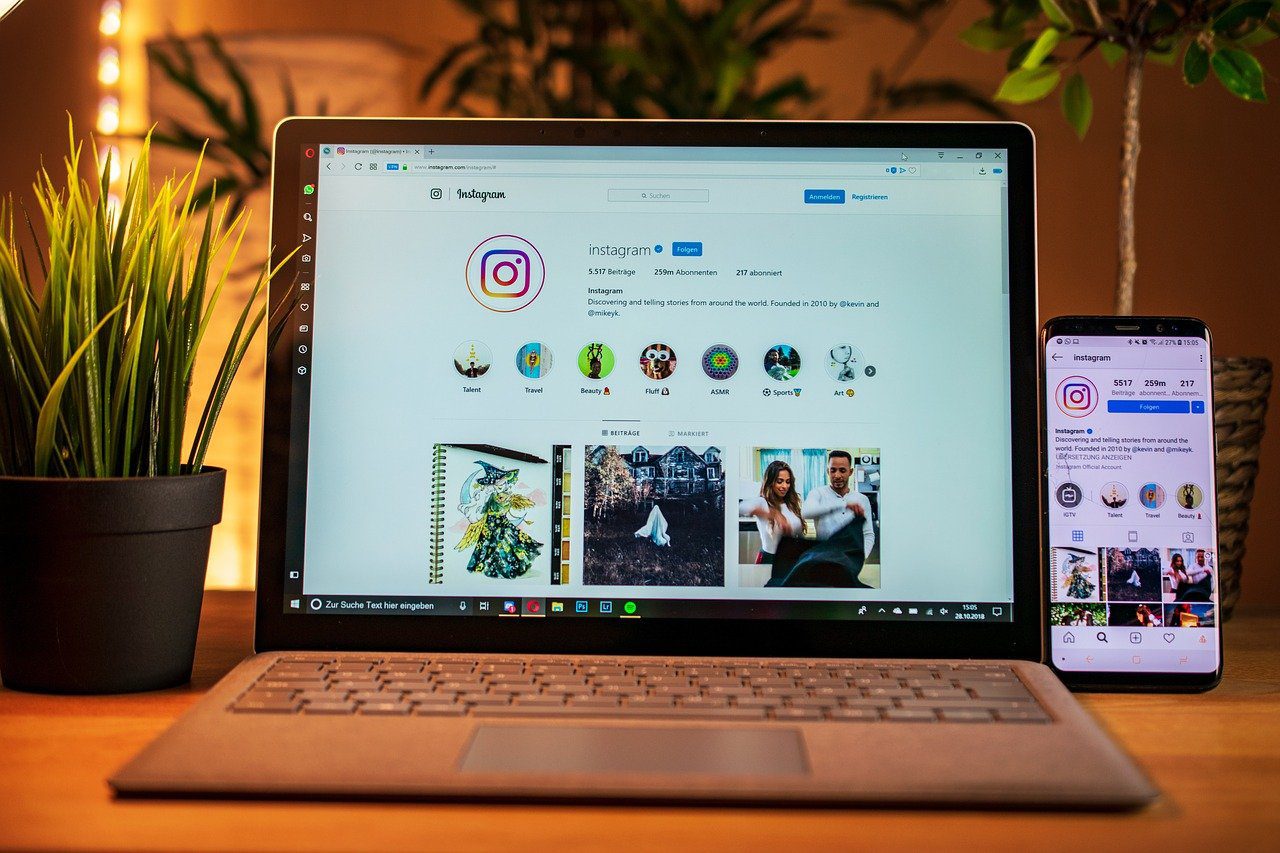 1. Engaging customers is easy
A brand's dream is to make customers aware of its existence and return for more business.
People can represent themselves on the Internet. At times it is the only spot where their perspectives are appreciated.
As a result, Instagram engagement is on the rise, through the use of liking, commenting, and sharing their favorite posts associated with only the best content.
Your business becomes more visible to your selected audience by posting more high-quality photos and videos.
2. Provides Deep Creativity
Instagram is an effective marketing tool because you have the chance to show your audience that your brand has qualities and make it very simple for them to place an order, book a room or make a payment through it.
This photo-sharing app facilitates creativity, which is one of its biggest advantages. You can attract attention and gain followers on Instagram through creative marketing tactics.
With contests, shoutouts, vivid images, interactive videos, and more, you can convince the public that you're an interesting brand and that they'll enjoy shopping with you.
Instagram offers many ways to mix things up, such as contests, vivid images, interactive videos, and shoutouts.
Do not forget to collaborate with other large Instagram profiles in your niche, as this can help you grow your followers and network organically.
3. Every Business Can Grow
Some of the biggest household brands have successfully used Instagram to promote their businesses, including Nike and coco-cola. Instagram has also proven beneficial to a large number of small businesses and segments.
4. A Great Verified First Impression
Verified Instagram accounts – particularly ones that are reputable, real, and transparent – promote trust, authenticity, and transparency.
You should have at least one social media profile if you exclusively do online business. Your customers will be able to become familiar with your brand.
Additionally, live Instagram posts enhance the relationships you build with your followers by showing them that you care about them and building rapport.
If your brand can be seen to be more than just a money-stealing entity, then consumers may be more inclined to believe in it.
5. Direct income source for businesses
The "shop now" feature on Instagram brings users to your online store by adding price and product descriptions links.
Instagram also enables businesses to add tags to their photos with links to price and product descriptions.
With Instagram's recent expansion into e-commerce, users can now sell directly through the platform. Making money through product placement has become a more prominent strategy today.
Instagram's latest update enables users to discover and purchase directly from brands via its Shop tab, prominently located on the Instagram home dock.
Businesses can also create shop-able posts with tags, including a product description, price, and a link to your online store so that the user can purchase the item.
Final Thoughts
The number of people on Instagram has increased exponentially in recent years. You may be missing thousands of potential clients if you don't join this platform. You can build your Instagram following from scratch by following the reasons outlined here.
Instagram Insights can assist you in getting specific, relevant information about your followers when you're just starting with your social media marketing strategy. To improve other social media marketing campaigns, know how your content performs.
Insights will allow you to see the gender, age, location, and the best time of day to post, which posts are performing well, and how well they respond to your posts.
If you enjoyed this article, be sure to check out the latest content on TechBullion in reference to growing your following on Instagram.