Seven main parts make up a conventional mechanical keyboard: the PCB, case, plate, switches, cable, and keycaps. The visual element of keyboard design and most of the cost of high-end bespoke mechanical keyboards get dominated by keycaps, which are the most expensive of all these components. They also set crucial benchmarks for ergonomics, typing feel, and sound for mechanical keyboards, so their influence goes beyond looks and price.
The finer points of the pricey and complex world of high-end keycaps must get learned before you can customize your mechanical keyboard. Here, compiled 5 Eye-Catching Popular Keycaps to Jazz Up Your Computer Setup.
Pudding keycaps
Pudding keycaps are translucent with a transparent design, allowing more light to pass through the sides of the keycaps. These are fantastic choices for people who wish to draw attention to the RGB lights on their keyboards. Every keyboard has a different set of standard keycaps, and the majority of mechanical keyboards have illuminated keycaps that let the RGB illumination from the board shine through. Shine-through lighting gets improved with pudding keycaps. The pudding keycap has translucent sidewalls, increasing the light that beams from beneath the keys. RGB lighting enthusiasts might look into pudding keycaps to make their unique lighting stand out.
GMK keycap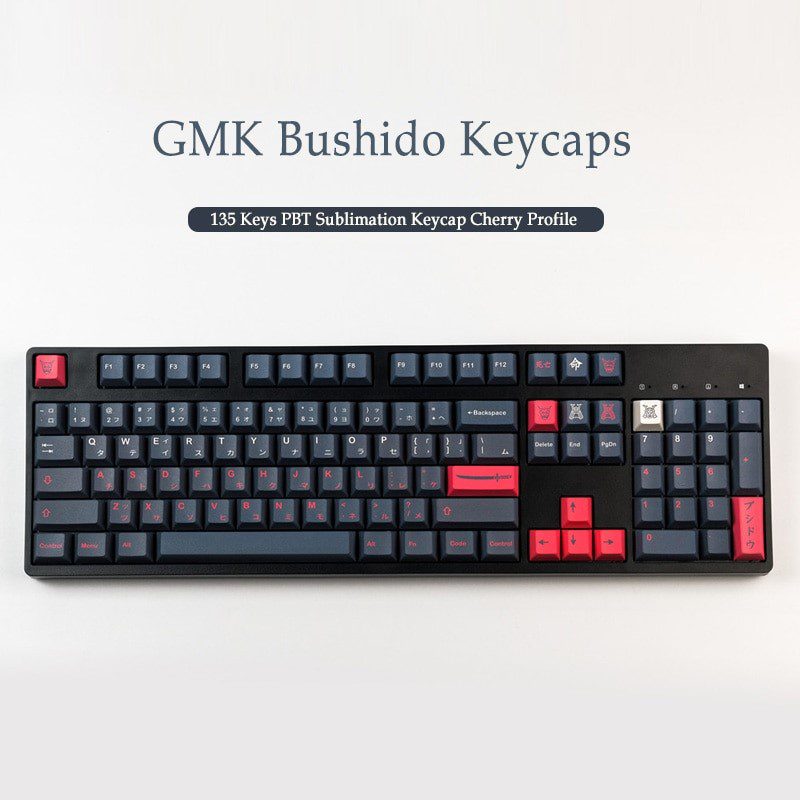 The distinctive designs and excellent quality of GMK keycaps appeal to many people. Custom keycaps from GMK frequently have specific patterns and designs. As an alternative to standard keycaps, they provide consumers with a choice and frequently have small production runs for an air of exclusivity. GMK produces Cherry keycaps, which are thicker and slightly shorter than standard keycaps. The gmk keycap used by GMK gets made of acrylonitrile butadiene styrene (ABS) plastic.
DSA Keycap
When typing or playing games, DSA Profile Keycaps are simple and enjoyable sort of keycaps to use. This style of keycap profile has keycaps that are all the same height. You will experience typing on the DSA Profile keycap in the same way that you do on the keycap on your Macbook or laptop.
Similar in height to the XDA Profile keycap, the DSA Profile keycap gets designed to maximize typing accuracy for programmers who get actively writing. The DSA Profile Keycap is one of the best options you should pick if you're a coder or want entertaining keycaps to type on.
SA Keycaps
These keys have more rounded, concave tops and a spherical shape. Keycaps with the SA profile have a more spherical appearance than those with other profiles and give the keyboard's overall appearance a distinctive flow. Because of their round appearance and immense legends, SA keycaps are very well-liked from an aesthetic standpoint.
XDA keycaps
The XDA keycap profile is a very comfortable one to type on. It is one of the most widely used keycap profiles for typing and has a relatively low profile. The XDA Keycap has a lower height than the OEM, SA, and MDA profiles and a little greater height than the DSA profile. The XDA Profile is one of the best keycap profiles you can use if you want a comfortable typing experience with improved ergonomics.