If the year has taught humans anything, it is that uncertainty is the new norm. The effects of an unforeseen pandemic has hit virtually every sphere. A lot of economists, with years of accurate forecast under their belts, were blindsided by COVID-19's emergence. Even though almost everyone has felt the effects of the times, there are a select few who haven't. This category of people have managed to stay afloat, and even flourish in some instances, due to the skills they possess. The lesson here is that you should continuously evolve. You need to keep adding to your list of skills so that you can always survive in any given circumstance. Below, you will find 5 new skills you need to consider learning in 2020. 
1) Start an ecommerce store
Learning how to start and operate an online store is an important skill, especially for vendors. Online marketplaces are becoming increasingly indispensable in the face of the numerous challenges affecting face-to-face transactions. More so, the pandemic, and the precautions that came with it, has made it even more necessary for businesses to be conducted online. If you sell any product, you should learn how to open and operate an online store. The items you sell could be physical items, which you then have to make arrangements for shipments for. They may also be digital downloads like ebooks and software.
The preliminary steps involved in running an online store include deciding on a niche to venture into. Ideally, it should be a niche with low saturation of vendors and high demand from customers. You also have to factor in the cost. If you are a retailer, you might want to consider how much the manufacturer will charge, and what your profit will be afterwards. 
One problem ecommerce vendors face is low traffic and patronage. This might be attributable, in some instances, to decision fatigue. Decision fatigue occurs in situations where a customer is faced with multiple purchase choices and finds it difficult to settle for one. As a response to this, the customer may forgo making the purchase entirely. To rise above this, make use of the guided selling marketing technique. It anticipates the needs of a customer and nudges them in the right direction, matching their needs with a fitting product. 
2) Blogging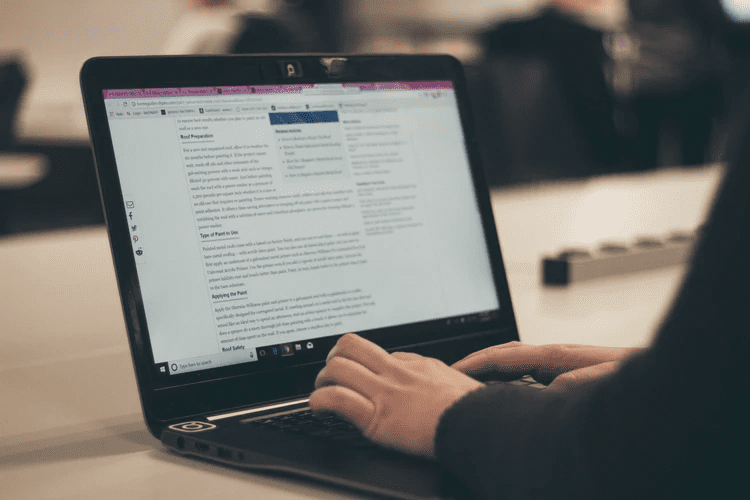 Blogging is an excellent skill to acquire in 2020
If you think everyone is trying to become a blogger these days, it is simply because blogging pays. Blogging is an excellent means to make money on the side, making it a highly sought-for skill. With blogging, you can decide to write about your passion and also create a personal brand at the same time. You can blog about anything, from yoga to sports or even books. Blogging facilitates meaningful connections with people who share your passion, thus making it easy to turn them into paying customers. On the whole, blogging is an excellent use of your writing, editing, and speaking (for video blogs) skills. 
Blogging is as much about passion as it is about making a profit. You need to be passionate about blogging to get off to a good start. In fact, for a couple of years, you may not make much in terms of revenue. However, if you stick to the process, you will eventually find yourself making money off of it. 
You may also want to offer a product of your brand, such as an ebook to your audience and followers. This will help you generate passive income as you enjoy your blogging hobby. You can keep track of how well your product is doing using a product roadmap. It offers you, at a glance, the strategy you are employing for the sales of your brand's product. A product roadmap template will be of immense help to track your progress.
If you prune your blogging skills and engage in best practices such as putting out regular content, products, advertising on social media, liaising with other bloggers, etc., you will be making profits in no time.
3) Freelance Writing
If you have any experience with writing, then you should consider monetizing the skill by becoming a freelancer. The bar to entry into freelance writing is so low that virtually anyone can hop on it. Even if you have no prior experience with commercializing your craft, freelance sites like Upwork and Fiverr are pretty straightforward. The field of freelance writing is vast, so you can specialize in writing fiction, articles, blog posts, and even professional papers for companies and law firms.
Also, another attraction for freelance writing is that it demands precious little from you. You can decide to engage in it as a side hustle, setting apart a few hours a day to attend to your clients. You can set your price, and the hours you'll be available to work. You can also predict how much you can make at the end of the month, thus helping you have a firm grip on your finances.
It goes without saying that even before you go into freelancing, you have to hone your skill as a writer. There are a few certification courses online you could take to help improve your skill and teach you how to run a successful freelance business. Also, you can offer some writing gigs for free just to help you gain experience before you begin.
4) Photography
Photography is another skill you may want to consider. This is especially if you have a creative side you'd like to explore, and possibly make money off it. For the most part, you simply need a mobile device with a great camera. If you want to go professional with it, and you can afford to, you could get a digital camera.
Your photography skills get better as you take more pictures and experiment with new ideas. A lot of the current professional photographers did not need to obtain certifications to get good. (Although, again, if you can afford to, you may want to take a couple of classes). Furthermore, engaging in photography hardly interferes with your daily routine. You can whip out your phone and take a picture of the sun setting on your way from work or volunteer to be the photographer at a children's party. In fact, you may not need to take more pictures than you already do at the moment. The only difference is that this time, you will be intentional about every picture you take, noting what works and what does not and how to improve. 
Photography is one skill whose benefits can be more intangible than tangible. If you become great at it, working to improve your skills over time, you will become the 'go-to' person to take family portraits and capture memories. The smile and joy on the faces of those you capture, and the subsequent appreciation afterward, might be all the reward you need.
Of course, there is the monetary reward that could accrue to you as a result of your photography. However, this will require more than your photography skills. You will need to learn how to edit your pictures, and photoshop is one place to start. There are several places where you can sell your photographs. If you take pictures of your city, you can sell them to a city publication such as a newspaper or blog. You can also place your photography on items such as mugs and shirts, earning a percentage any time that item is sold. 
5) Stock trading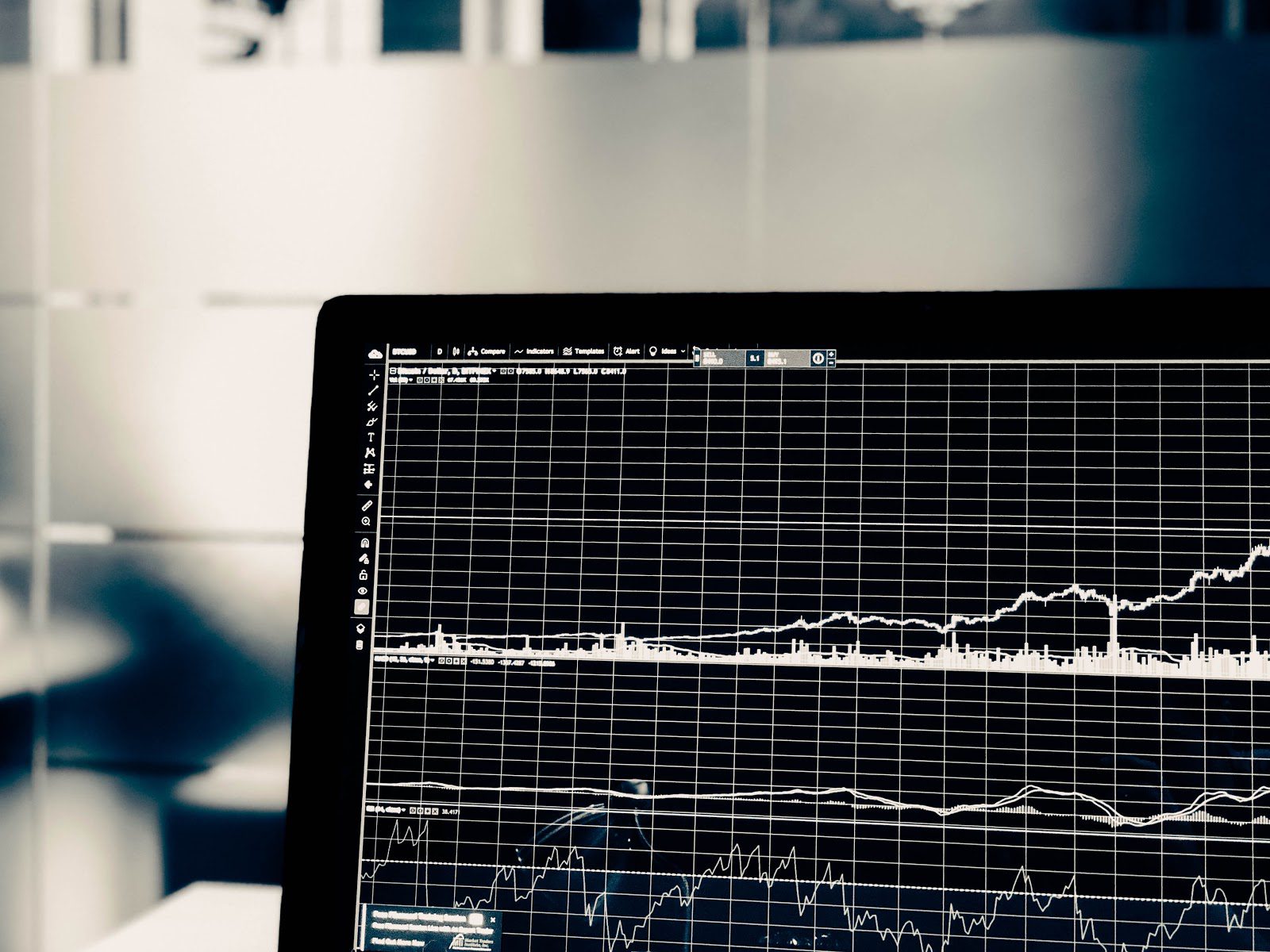 With great skills in stock trading, you can make huge gains over a short period.
Unlike what you may have heard, stock trading is not an elitist activity. Everyone can prepare and learn the rudiments of stock trading. You only need to have an adventurous spirit, an armload of patience and discipline. Stock trading demands level headedness, so you need to get a grip on your emotions and learn to trade without being driven by greed. You need to know when to invest and when to cash out to make the most of the funds invested. If you can stick it out and become quite good at stock trading, you can rake in huge profits over time.
Stock traders are not necessarily influenced by the need to believe in the fundamentals of the company. They are more interested in making profit over a short period. Granted, stock trading comes with some peculiar risks. Given the precarious nature of the economy, unforeseen factors can topple your predictions, causing you to lose a lot of money within a short period. 
However, on the flip side, the uncertain nature of stock trading can work to your advantage, earning you huge sums too. Starting your trading with index funds helps mitigate the possibility of disaster. They are generally low risk and are guaranteed to grow steadily over time. 
Conclusion
Above, you will find some of the best skills you should learn in 2020. The advantage with them is that not only are they hinged on your interests and inclinations; they also make sure you can profit monetarily off of them. Select whichever catches your fancy and proceed to reap the benefits.