The hospitality sector has evolved. With more and more bookings going digital, there are certain metrics that hospitality marketing and sales teams need to be focussing on to ensure they're setting the business up for success. 
In this article, we'll explore some of those core metrics, explain why you need to track them as well as provide you with some tools to try along the way. 
5 Hospitality Metrics to Track 
1) Track active time on page

Time on page can give your team a real insight into many things, depending on the page type. It can be a positive or a negative factor but is definitely one you need to know and act on, regardless. 
Money pages 
Money pages refer to those pages that pull in money for the business. Most-likely these are bookings pages, but that's not always the case if you're cross-selling products. 
Identify how long it takes someone to convert on a money page and find your average. Once you've done this, it's important to try and split test ways that you can cut this time timeframe down. Google Analytics is a great tool for tracking this metric. 
What is essential on that page and what really doesn't help the process? You'll want to give your page visitors enough information to invest, but not too much that they get bored and end up exiting the page. 
After you've got your optimum time on page for money pages let it inform new pages. This time should act as a key performance indicator as to whether a new page is successful or not.  
Blog pages
Obviously this depends on the length of your article but if you're churning out articles that are relatively close in word count then the time on page can dictate to you how long people are taking to read an article and which articles need a little bit of work. 
You could be losing people half-way through a read. Compare a reader's time on page to your average time on page for that word count. Those blogs that fall below average can be deemed as not being engaging enough to keep the reader. 
It's important to note click-throughs to the blog in the first place. If they're still relatively high but your time on page is low then you can assume that people are interested in the topic, but the blog itself is lacking.  
2) Third party bookings and referrals

This hospitality metric can be split into two parts, referrals and bookings. This depends on what you use each third-party resource for. By utilizing your third-party sources you can optimize your yield management. What is yield management? It's essentially a way for you to strategically set room rates to up your hotel revenue. These room rates can be set differently, depending on the third party platform, time of year, availability, and other booking factors. 
Booking platforms 
Booking platforms like Airbnb and Booking.com are a great source of income for any hospitality type. The reach and exposure they have alone can help you to find new audiences and not worry about trying to rank on Google yourself. 
What bookings here often come down to, thanks to filters a customer can apply, are pricing and reviews. The way these booking platforms have been built is to ensure the customer finds somewhere within their price range that other people have loved. 
If you find that you're getting a lot of bookings via booking platforms then look to optimize them. 
Do your photos or descriptions need an update? 

Can you better price yourself over competitors in the area? 

How can you encourage and receive better reviews? 
Identify ways you can make the most of these platforms. 
With booking numbers in mind, it's a good time to write a Booking.com or Airbnb business plan. By doing so you'll be able to identify tasks and areas for improvement, make informed data-driven decisions rather than those that "feel right," and set your hospitality business up for success on each platform. 
Social Media
There's a high chance you're currently using social media as a referral platform back to site. You'll want to track those social channels that perform best for you. Both in terms of bringing site visitors and in terms of bringing bookings; if you have the capability to track that far. 
Set up UTM links for your social bios and try to track the number of clicks and entries to your site you get via those links. If you're using Google Analytics to track this then make sure you differentiate the social platform within the "medium." That way you can see what platform is working and which isn't. From here you can place particular emphasis on those channels that are bringing you more leads. 
It's also a good idea to try and mix things up with the channels that are bringing you less. Social platforms are notorious for changes in algorithms and popularity. You don't want to place all of your eggs in the Instagram basket only for things to change and for you to be left with minimal efforts on other platforms. 
Google Analytics and link tracking tools like bit.ly are great for you to track these sorts of metrics. 
Backlinks & Press
Backlinks are a fantastic way of boosting your site authority and helping you rank. It's important to have an outreach program to help build backlinks to your site from high performing domains. 
We're not going to get into the SEO of backlinking in this particular article but what we will discuss is how you should consider tracking backlinks and acting on the data you find. 
People can link back to your site for many reasons but the two we'll focus on are:
Your company has done something newsworthy 

Your site is a valuable resource 
How you win these links from other sites, or references from the press, is up to you. What you need to do is make sure each link is identifiable or you're able to track the "source" with Google Analytics. 
Once you've done this, really look at these metrics. What do they tell you? Did you have a surge in site visitors or even sales when you were mentioned by a notable publisher? Is one website consistently driving referral traffic to your site? If so, how can you appear in these places more often? 
This strategy should not be looked at as a one-time feature and then abandoned. Reappearing regularly somewhere is just as valuable, if not more so, than appearing in that place once. 
3) Track seasonal visits to site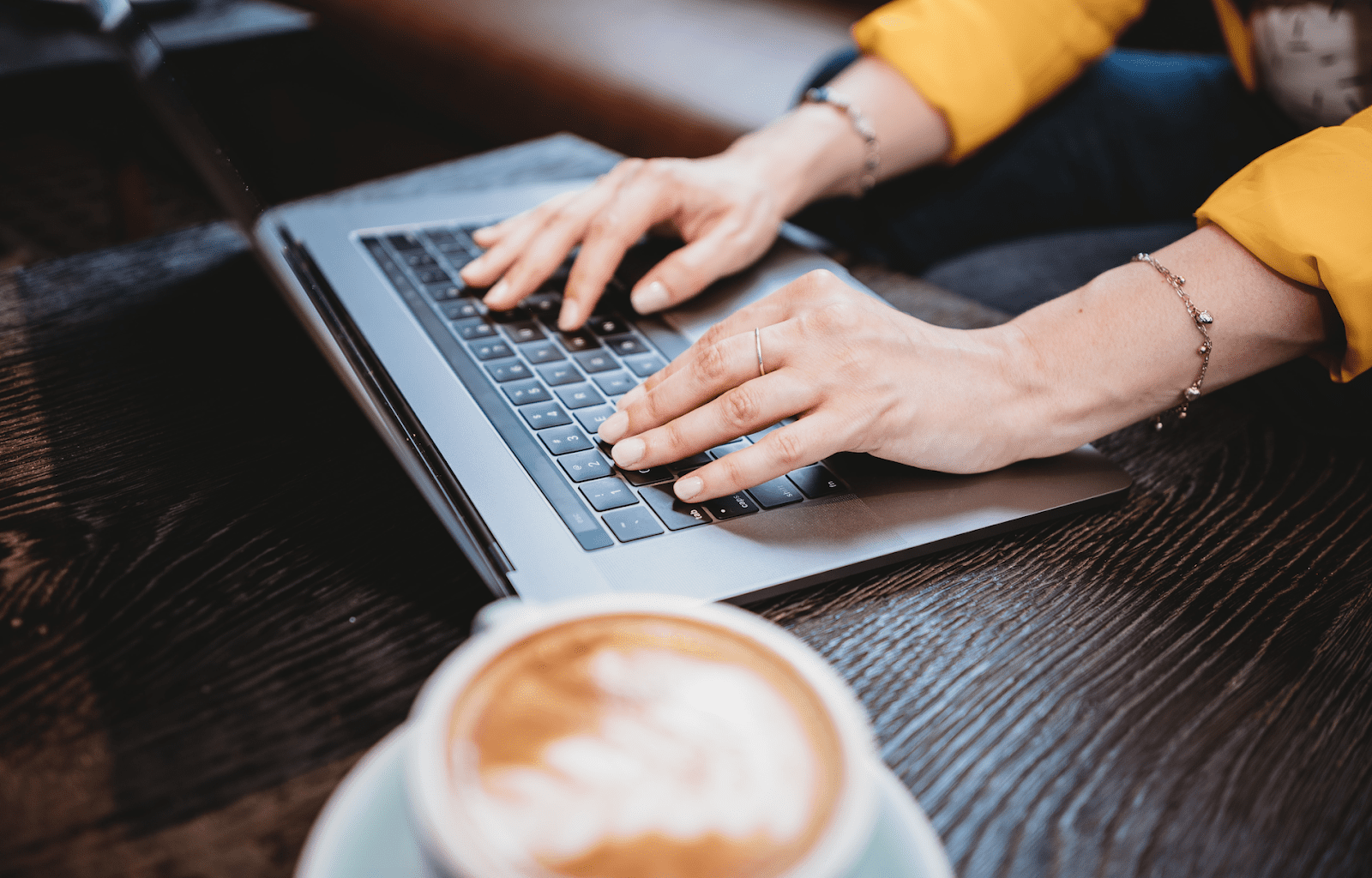 The off-season is just as important as the booking season. Why? It's a time for your hospitality business to restrategize and get things in order. That's why seasonality is a key metric you need to know for your company. 
This can be an accumulation of data, from brand searches, keyword searches, site entries, or bookings. When in the year are your guests booking with you or looking to book in general? Lock this data down and plan your year accordingly. 
Use the off-season to build out a content calendar, reassess processes, and brush up on skillsets for core staff. Make sure you and your team are ready to hit the ground running when the booking season comes back around. 
4) Take note of devices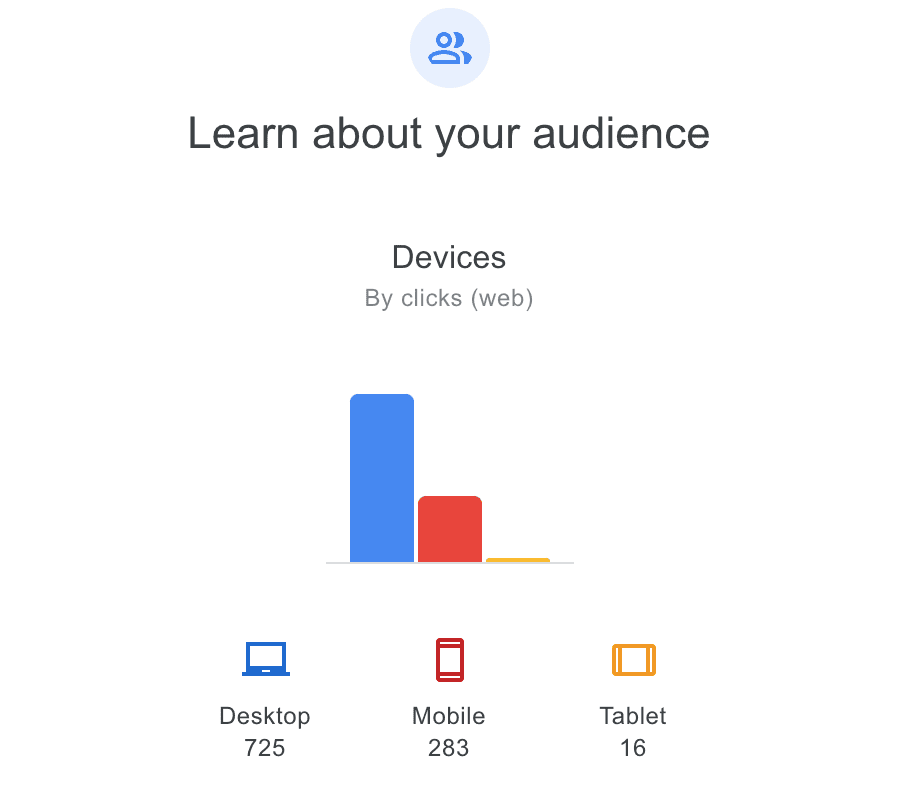 This is often an overlooked metric to track and one we want to bring your attention to. Yes, we're in a world of mobile-first. 63% of Google's visits in the US are via a mobile device. But does that mean mobile-first for your business? In fact, only 40% of global online transactions are done using a mobile device. Use Google Search Console to take a look at where your site visitors are browsing from. 
There's no doubt that your site needs to be optimized for mobile. But don't leave desktop users in the dark because you're hyper-focused elsewhere. 88% of online consumers are less likely to return to a site after a bad user experience, so make your first impression count. 
Be mindful of where your customers are browsing from and where they're booking from. Make sure that your signup forms, booking process, and content pages are a smooth experience on the platform that your visitors are using the most, first. Then take care of the rest. 
5) Booking age & personas
This metric could surprise you. Last on our list for hospitality metrics you need to know is the age of people booking. Just because your brand started off targeting a particular demographic, doesn't mean that you've been successful in doing it. 
That being said, it doesn't mean you've been unsuccessful either. Take a look at the general age of your booking audience. Are they what you expected them to be? Are you seeing an emerging trend in an audience you didn't think would have any interest in your hospitality service? 
If so, then cater to them. The age-old personas, a tactic that any marketing team should be using, will need an update. Make sure you're creating personas that not only cover those you want to target but age groups you didn't think to target as well. 
These personas need to be acted upon with the content you develop, offline advertising campaigns you consider, and even in your sales funnel and customer care training. 
Not every age group needs the same thing when it comes to booking hospitality experiences; cater to changing needs and see a revenue increase because of it. 
Wrapping Up
I hope you found some new metrics to consider for your own hospitality sector, or reconsidered old metrics that you've overlooked in the past. Hospitality is ever-changing and we need to be agile marketers to accommodate the flux. Track your metrics, make data-driven decisions, and watch your hospitality business go from strength to strength.