Buying a car is a significant investment and one that should not be taken lightly. You might be lured in by the numerous options of car manufacturers and the latest models in the market. However, a car-buying decision shouldn't be made in haste. It requires the correct information, planning, and knowledge of which car can fit your needs and when to look away from a bad offer. We understand the confusion that comes with selecting a car. So, here are our well-researched five expert tips you should keep in mind when planning to buy a car. 
Buying A New Or Used Car?
The first obvious question is whether you want to invest in a brand-new car or buy a used one from the market. Your budget and utility will determine the right selection. 
If you want the most up-to-date equipment and a longer warranty, go for a new car. However, everything fresh certainly comes with a price. A new car will likely be more expensive and depreciate faster than a used one. 
Key Takeaway: A new car can be the best option if the latest technology is more important to you than cost.
On the other hand, purchasing a used car can be your best option if cost and value are your top priorities. Remember, no matter what you choose, ensure your finances are managed before buying a car. 
Car Loans From Credit Unions
Before buying a car, it is important to start researching suitable lenders to apply for a loan. A bank might come to your mind as the most apparent option for a car loan. However, consider credit unions for the following benefits.
Car loans from credit unions are more likely to be accepted than loans from specific other lenders.

Credit Unions have lower minimum loan amount value.

Lower interest rates. 
Take your time to compare lenders. We suggest you learn  more about credit unions for car loans and the several benefits they offer.
Key Takeaway:  Credit Unions offer car loans at lower interest rates. 
Car Insurance
You can't drive a new car off the dealer's premises without insurance. Compare insurance rates of the different insurance companies. Reserve a budget not just for loan repayment and car maintenance but also for insurance premiums. Many factors affect insurance premiums, amongst which the model and type of your car have the maximum impact. Therefore before you buy car insurance, you should know which car is the cheapest and which has the most affordable insurance. 
Know Your Credit Score
Credit history plays a fundamental role when you are considering obtaining a car loan. It is challenging to get a loan without a good credit history. Lenders use your credit history to assess the risk of extending a loan by knowing whether you have taken out a loan or paid it off on time. If you are planning to buy a car and have a bad credit record, it's time to improve your credit score. Otherwise, you might have to offer a large down payment sum to avail of the car loan.
Key Takeaway:
Make sure you have a good credit score before you go car shopping.
Look For Deals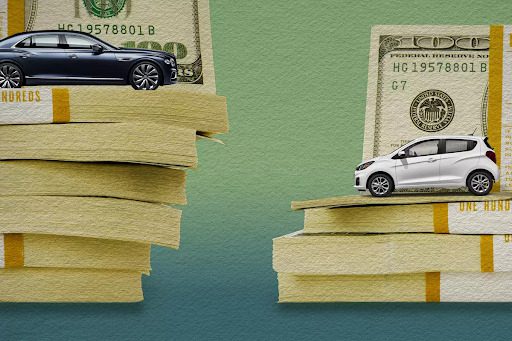 Keep constantly looking for better discounts and deals. These offers usually include cash back, lower interest rates than other lenders, or both. One good idea is to keep visiting the car deals page to get better deals on used cars or check for special financing offers.
Final Words
When buying a car, you're faced with hundreds of options in the choice of vehicle and financing. It is imperative to do your research and avoid getting lured into a terrible offer. Ensure your lender is trustworthy so that you avail car loan at the best possible rates.