The Point-of-Sale system, commonly referred to as POS system, is currently a must-have tool for every business. They help businesses thrive in several ways. 
One of the most prominent benefits of a POS system is how it helps facilitate business transactions and increase its bottom line. 
Are you about to purchase a POS system for your business and wonder how to go about it?
Keep in mind that it isn't just about purchasing a POS system for your business; what's more important is buying the right POS system that works best to help you reach your goals as a business. 
If you are in a dilemma on what to look out for when buying a POS system, you are in the right place. 
This article will discuss five crucial factors you need to consider to help you purchase the best POS system for your business. 
What is a POS system? 

To fully grasp the crucial factors to be addressed subsequently, we must first answer the basic question, what is a POS system? 
A POS system is a transactional tool that enables you to accept payments from your customers and keep records of those payments.
They are entirely digital tools and come in both hardware and software components for physical and online transactions. 
So whether you run a physical store, an online store, or both, you can use POS systems to perform business transactions from anywhere you are. 
Why should you invest in a POS system as a business?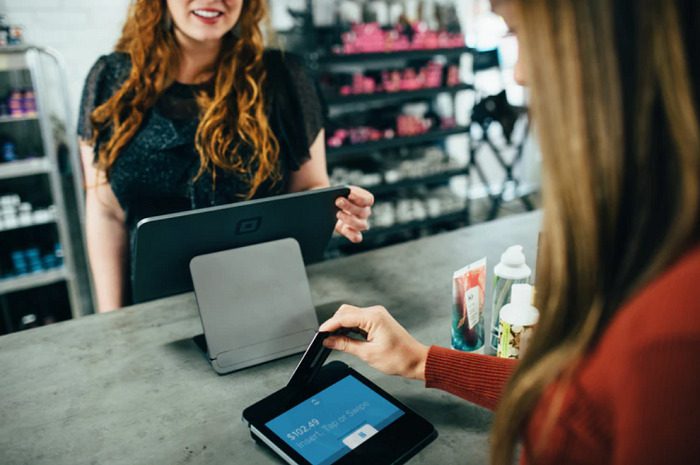 POS Systems contribute significantly to your business's growth. And these benefits go beyond the actual point-of-sale experience; they have tremendous advantages to every aspect of your business. Let's discuss the different ways purchasing a POS system can help your business below:
1) Provide a faster customer service experience to your customers 
We live in a busy world where everyone wants to get things done and move on to the next important thing. 
A POS system makes this happen for your customers. It eliminates the delay in using cash registers and other time-consuming manual documentation processes and speeds up transactional activities.
This way, your customers can make purchases on time, and you can accept payments at the snap of your fingers. No long queues, no delay, just you giving your customers a fast customer service experience that makes them want to return to your store again.
2) Get accurate business data to grow your business 
In business, data is everything. Without data, it may not be quite clear if you are progressing as a business. You would also not have the right insight into what your customers need to give them better experiences.
Thankfully, POS systems go beyond being tools for payments only; they are great reporting tools as well. 
POS Systems come with reporting features that give you updates on your sales, the profits you are making as a business, the number of goods you've sold, the number of goods you have in stock, and lots more. 
This way, you gain real-time insights, and you can compare results from the previous weeks or months to know if the sales are declining or moving forward.
 You will also know what goods to stock so items don't run out of stock. All these updates sum up to help you make accurate business decisions to grow your business. 
3) Get accurate and simplified accounting 
Running a business can be overwhelming, and coupling other business activities with managing your financial activities as a business makes it more daunting.
In the process of manually documenting sales records, prices, and other inventories, human error may occur, and sometimes these mistakes are irredeemable. 
A POS system helps simplify and automate your accounting processes to alleviate mistakes and inadequacies. 
POS systems help you manage your inventories, calculate your sales, profits, and so much more to provide the most accurate results.
5 Crucial factors to consider when purchasing a POS system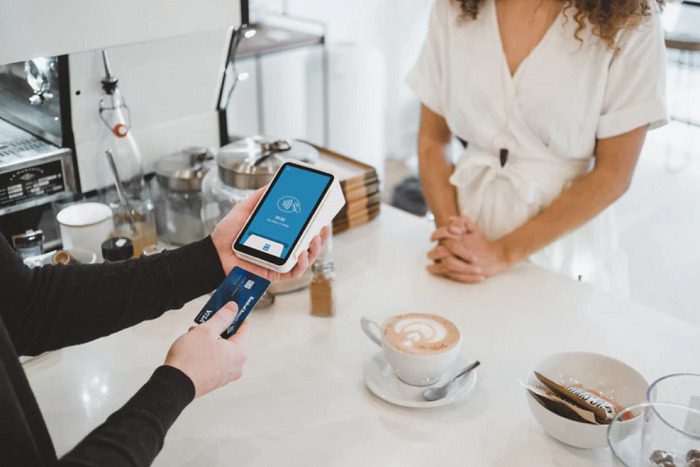 Many POS systems are available in the market, and many of them promise to deliver a great job. But is this always the case? Definitely not. How then do you choose the right POS system that works? 
Let's find out below.
1) Consider the POS system price 
This is the first thing you need to consider. What's your budget? And what POS systems' prices fall within your budget?
You should go for a POS system that offers highly competitive pricing but doesn't compromise quality for affordability.
You shouldn't have to break the bank to purchase a POS system that works well for your business. However, you shouldn't go for mediocre POS systems because you want to cut costs. 
The aim is to buy a POS system that does its job efficiently at a reasonable price. So, when purchasing a POS system, ensure to opt for one that delivers quality at an affordable price.
You can find out by checking out reviews online, or you could request feedback from business owners who use POS systems. 
2) What features are a must-have for my POS system?
The next factor you want to consider when purchasing your POS system is the necessary features you think your POS system should have.
Businesses' needs differ, so you should consider your unique business needs and the POS features required to meet these needs.
Different POS systems are equipped with various POS features. Still, an excellent POS system should offer: a sound inventory management system, provide real-time reports, offer employee management services, receipts, and exceptional customer relationship management (CRM).
Payment processing feature helps process transactions after payments; inventory management feature helps keep track of the goods available in your store. The reporting feature gives you actionable data on sales and customer behavior.
The receipt feature generates evidence of payments, and the CRM feature helps you personalize your customers' experiences.
These crucial features are essential for the successful outcome of any POS system. And it would help to evaluate your business needs and see how these features can help. 
3) How effective is the POS integration system?
A POS system is a versatile, multi-functional tool.  And one of its many functions is to sync applications to ensure your business activities occur from one comprehensive place. 
POS integration system enables you to use different applications at the same time by connecting applications together.
You shouldn't have to go through the rigor of using different applications separately when you have a POS system. Your POS system should be able to integrate this software so you can operate them from one place. 
For example, email applications let you sync emails with your POS system to get your customers' email addresses during transactions and integrate them into your POS system. 
Your POS system should offer easy integration across all systems, so you don't have to spend time performing different tasks separately because all operations are synced for a smooth, seamless process. 
4) How usable is the POS system? 
The point of using a POS system is to simplify transactional processes; therefore, it's essential to purchase a POS system that makes business activities a lot simpler and not complicated.
Ensure the POS system you plan to purchase offers a simple set-up and easy-to-use experience in a way that you can handle the operations yourself without external support.
You should also train your staff on how to use it easily, without spending so much time. 
POS systems with high usability are equipped with intuitive interfaces to offer an enjoyable user experience. Performing tasks should be done with ease and in the fastest way possible. 
It can be hard to tell if a POS system is usable just by looking at it, so it would help if you evaluate user's reviews and conduct a little research from businesses willing to share their experiences with the POS system. 
It's pointless if your POS system adds to your burden as a business; its role is to alleviate your stress and save you time. So, ensure you go for a POS system that offers convenience, ease, and speed to facilitate your business operations. 
5) How responsive is the customer support? 
No matter how easy to use your POS system is, there would be times you would need your provider's professional support. 
Complications sometimes happen, which may be far beyond what you can control. You would need your provider to come in and handle the situation for you at the right time.
This may range from technical aid to answering pressing questions, so it would help to go for a POS system whose providers offer highly responsive customer support. 
Note that it's not enough for the POS system to have customer support (many POS systems have customer support anyway) but what's important is how timely they are to respond to their customers when they need their help.
Before you purchase a POS system, see that you go for a provider who offers 24/7 customer support through phone, email, or live chat. 
This way, you can be rest assured there will always be someone listening to your questions and offering support when you need it. 
This helps you to troubleshoot transactional issues quickly for your customers and your business.
Conclusion
POS systems are a surefire way to speed up transactional processes and offer a seamless purchase experience for your customers, among other benefits. However, these benefits can manifest only when you purchase the right POS system. 
This article discussed the five significant factors to consider when purchasing a POS system for your business. By following the guidelines discussed in this article, you are sure to get desired outcomes with your POS systems. Good luck!