Introduction:
As electricity rates continue to surge with eight consecutive rate rises in the past months, Australian households are experiencing the strain on their budgets. The September quarter of 2022 saw energy bills soar by a staggering 15%, and the trend shows no signs of slowing down in 2023. If you find yourself struggling to cope with the energy crisis, CheapBills, a reliable comparison tool, can be your solution. We have curated a list of the top five tips to help you save money on your gas and electricity bills.
Electricity Plans Compare:
Many individuals are surprised to discover that they are overpaying for their energy. Most electricity and gas plans come with a 12-month benefit period, meaning that after a year, you are automatically shifted to your retailer's standing offer, potentially costing you more. To ensure you always have the most affordable electricity and gas for your home, it's essential to compare electricity plans every 12 months. By switching to a better deal, you can save hundreds of dollars annually. Look out for low rates, off-peak tariffs, solar feed-in tariffs, electricity and gas bundles, sign-up credits, special offers, discounts, and consider fixed-rate versus variable rate plans. With over 114 energy retailers in the market, using a comparison service like CheapBills can save you valuable time and money. Our experts will analyze plans from leading providers to find the best money-saving option tailored to your energy needs and facilitate a hassle-free switch.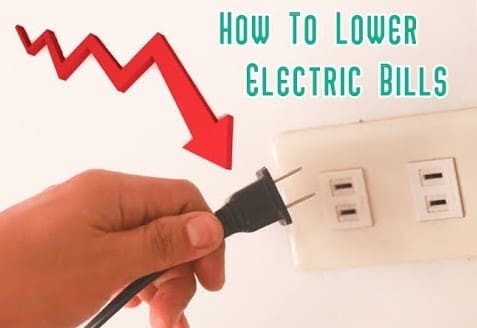 CheapBills has been assisting Australians in reducing their bills since 2013. We have partnered with renowned energy, internet, and finance companies to provide effective savings. If you're moving home, our sister company, Move-In Connect, offers bill comparison and utilities moving services to make your moving day seamless.
When you compare with CheapBills, you also contribute to fundraising through iCause, Australia's newest crowdfunding platform. We donate to your chosen iCause campaign when you switch providers, enabling you to save on bills while supporting a worthy cause.
Embrace Energy Efficiency:
One of the most effective ways to save on energy costs is by reducing your overall energy consumption. While it may require some effort, adopting energy-efficient practices can lead to significant savings. Here are five easy-to-implement activities to get you started:
Insulate floors, doors, and windows (temporary measures like door snakes and rugs can be used if you're renting).

Utilize energy-efficient appliances.

Turn off lights and unplug power points when not in use.

Adjust the thermostat to an optimal temperature.

Clean or replace air conditioning filters regularly.
Implementing these changes in your home and energy habits will result in lower quarterly utility bills.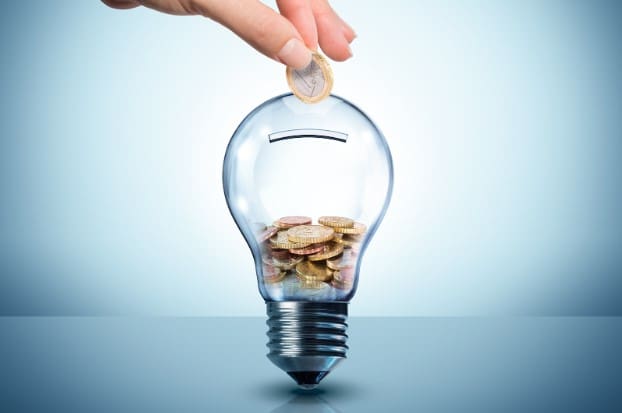 Harness the Power of Energy-Saving Devices:
With a plethora of devices available in 2023, transforming your home into a smart home can automate energy-saving practices. Consider investing in the following energy-saving devices:
Motion detectors

Smart lights

Smart thermostats

Master powerboards

Smart windows

Solar batteries
These devices help minimize grid energy consumption, potentially saving you hundreds of dollars annually on your bill.
3. Generate Solar Power:
Investing in residential PV solar panels is a long-term solution to reduce energy costs. In fact, you may even earn money by selling excess electricity back to the grid. Although the upfront cost of a solar system can be substantial (ranging from $2,500 to $9,000 depending on size and rebates), many installers and energy companies offer incentives like interest-free loans to make solar panels more accessible. The savings on your energy bill can help offset any repayments. Additionally, look for an cheap electricity plans with a high solar feed-in tariff (FiT) to maximize your earnings from excess electricity.
4. Monitor Your Usage:
Being aware of your energy consumption can empower you to make smarter energy-saving decisions. If you have a smart meter installed, you can monitor your usage in real-time, identifying peak hours when you consume the most electricity and gas. By shifting energy-intensive activities to cheaper off-peak hours, such as running your dishwasher and washing machine overnight or using a timer for your hot water heater, you can optimize your savings. Most retailers provide usage-tracking apps that may include energy-saving incentives, like Origin Energy's Spike Hours, which reward you with bonus points redeemable for PayPal cash or gift cards from major retailers like Coles-Myer, Bunnings, JB Hi-Fi, and more. If you still have an analogue meter, upgrading to a smart meter is necessary to monitor your habits in real-time.
Conclusion:
Even amidst record-high energy prices, there are practical steps you can take to actively reduce your energy bills:
Compare energy plans regularly.

Embrace energy-efficient practices.

Utilize energy-saving devices.

Invest in solar power generation.

Monitor your energy usage.
For expert advice and bill comparisons, contact CheapBills today.