Gathering and analyzing data from the real-time performance reports and charts can help you get through trades since you can come up with a strategy that could help you make profitable transactions through informed decisions. The continuous improvement of technology and the efforts of developers provided investors and traders with many tools they can utilise to help them get through their daily cryptocurrency activities. 
Tools are an important part of crypto trading because they provide you with valuable information that can also be used as a guide to help you get a better understanding of the basics of crypto trading. On the other hand, other tools employ fully automated bots for their services that utilise smart algorithms that allow you to trade instantaneously.
One thing crypto enthusiasts and aspiring crypto traders have to keep in mind is that crypto trading tools aren't always 100% correct. But, tools can significantly improve the way you trade given the information you can get from charts patterns, insights, and more. With that in mind, here are five tools to help make your crypto trading more efficient.
Shrimpy
One of the major issues that you'll constantly face when crypto trading is managing various software to gather data, monitoring charts, and keeping up to date with the latest news and trends. Shrimpy is an automated portfolio management platform that provides users with the convenience of growing their crypto portfolio whilst coming up with the most effective strategies for trading.
All the unique features that Shrimpy provides its users can only be accessed if you purchase the paid version of the platform. Regardless, gaining access to all of the tools in the platform can greatly improve the way you handle data collection whilst significantly changing your trading strategies for the better.
If you're a beginner and are looking for other portfolio management platforms, you can still have a go at using Shrimpy. The free version gives you access to the Portfolio Tracking feature where you can monitor performance and connect different crypto exchanges.
CoinMarketCap
Trading requires you to equip yourself with the most accurate, unbiased information about the happenings in cryptocurrency, mainly news and trends. CoinMarketCap is a platform that provides crypto enthusiasts all the information they need to know about a particular digital currency in terms of trading volume, current market cap, and the circulating supply. 
Further, this tool maximises convenience since the straightforward interface and the easy-to-use website instantly shows you the real-time data they are tracking in their navigation bar. A few examples of the real-time data information you'll never miss once you browse through CoinMarketCap are the coin dominance, market cap, and the Ethereum gas fee.
Apart from the how easy it is for users to navigate through this tool, the main purpose of using CoinMarketCap is that you can get through vital money-making decisions by keeping yourself at the same pace of the market's volatility by being up-to-date with almost every information on each digital currency in the crypto market.
TradingView
TradingView is also a multi-tool platform that seasoned investors and traders use to track the prices of every coin they own to save them from confusion. Apart from tracking prices, TradingView is known for its cross-platform alerts, technical indications, data streaming charts, backtesting, and many more.
One of the best ways you can make your crypto trading activities more convenient is if you use software that you can sync with your smartphone to be able to manage everything even if you're away from your desktop or notebook. The innovation of TradingView doesn't stop there since their platform boasts unique social network capabilities that allows you to gain insights from other traders of different skill sets.
On the other hand, putting your strategies to the test and running different simulations to find out various profitable outcomes is something that many multiservice platforms lack. Although TradingView doesn't have automated backtesting, knowing how to manually backtest your trading strategies allows you to control every component to know whether or not a particular coin shows profitability.
Bitcoin Motion
Bitcoin Motion is an automated trading software that maximises its services to provide users with a seamless withdrawal process that notably enhances their overall trading process. The innovation of technology allowed the team behind Bitcoin Motion to employ Artificial Intelligence and Machine Learning in their software to help locate profitable trading opportunities.
Moreover, Bitcoin Motion has a risk-control feature that can limit the possible risks to occur while maximising the returns. Although you can disable this feature, the team of Bitcoin Motion advises beginners to keep them enabled at all times to prevent major losses. When using other platforms to help you get through trades, the most critical factor that any trader needs is transparency. Every user has all the important details shown to them beforehand to ease their minds whilst trading. Visit the website and start your trades today.
Coinbase Wallet
Keeping your assets safely stored and away from potential threats that could steal from your hard-earned profit is not easy, especially if your activities involve the Internet. With plenty of things to manage and organise, having a digital wallet where it guarantees you the safety of your crypto portfolio makes a significant difference to trading comfortably.
Since Coinbase Wallet supports two-factor authentication or 2FA, you have to download a trusted application on your smartphone to provide you with the codes before you can proceed with any more actions with CoinBase Wallet. Although it'll take you a bit of work every time you do something with your digital coins, the convenient part about it is that no one but you will be able to touch your assets.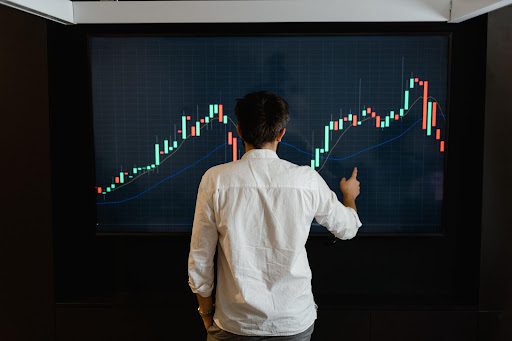 Takeaway
There are hundreds of crypto tools out there that could help ease your crypto trading activities without putting a particular variable at risk. Shrimpy, CoinMarketCap, TradingView, Coinbase Wallet, and Bitcoin Motion are only a few of the crypto tools that you'll encounter that can help you come up with the best trading strategy. 
These particular tools have multiple features that can help with the organisation of your actions and manage your portfolio to save you a lot of time. Making the most out of each feature and knowing each process works can eventually do more than just making your crypto journey convenient.