Chromebooks are a cost-effective alternative to general laptops and come with multiple layers of security. However, the compactness of chrome OS has multiple drawbacks for regular professionals. These include limited storage, being unusable without the internet, heavy memory loads, etc.
You can easily install the Linux operating system on your Chromebook for enhanced productivity and to perform other tasks such as editing photos, developing apps, or simply learning Linux. While Gallium and Xubuntu are considered some of the best Linux distributions for Chromebooks plenty of other options are also available. 
This article lists the 5 best tested and performance-oriented Linux operating systems for Chromebooks.
Top 5  Linux Operating Systems For Chromebook
1) GalliumOS- Best choice
Gallium is a fast Xubuntu-based Linux distribution that provides a lightweight and fully functional desktop. It was mainly developed for older Chromebooks that cannot run Linux and Android applications like present-day Chromebooks do. Gallium is a performance-oriented distribution that improves the responsiveness of the Chromebook and optimizes the system stalls. Additionally, the distribution comes with integrated ChromeOS drivers for peripherals to provide a seamless experience.
Two general methods can be used to install Gallium on Chromebook. You can do it from an ISO image or using the ChromeOS command line using chrx. Though gallium is equipped with an Xfce desktop environment for speedy performance, you can also use the LXDE environment which is extremely fast.
| | |
| --- | --- |
| Goods | Bads |
| Responsive user interface | Might be a risk to security as the last update was in December 2019 |
| Big collection of additional software | Installer keeps crashing(Personal Experience) |
| Less usage of resources such as storage | – |
| Better compatibility with hardware | – |
2) Xubuntu

Xubuntu is a Linux distro ancestral to Ubuntu OS and is developed & maintained by the community. It is easy to use and uses Xfce as it is a desktop environment. Xubuntu can be a perfect choice for those looking for an efficient Linux OS with enough features on their Chromebook. 
The "X" in the name relates to Xfce and Ubuntu defines it as a tributary of Ubuntu distribution. The distribution is perfect for those who want the best out of their Chromebook with a modern look on older hardware. Since Chromebooks are mostly used by college students, Xubuntu has the best environments with minimum distractions. 
| | |
| --- | --- |
| Goods | Bads |
| Less resource consumption | Doesn't support all window programs |
| File Manager Thunar(Better than alternatives) | Not suitable for gaming |
| Least Bug count and comes with stability | Expensive support |
| Desktop Repository and other ornating elements | – |
3) Solus

Solus is a go-to Linux operating system for Chromebooks that can be used for basic home computing even with outdated hardware. The repositories in this operating system come with a variety of the latest versions of software that you can use. 
The desktop environment used in Solus is Budgie which provides an almost similar experience to Chromebooks. Additionally, the notifications feature similar to Android adds up to a good user experience. The options of the applications in Solus are quite limited though. To cover the internet needs, Firefox and Thunderbird are installed by default. All other basic applications including a text editor, music player, and VLC player also come by default.
Coming to the repositories, Solus settles for less than Ubuntu. Also, there is a lack of commercial support. For this users have to refer to forums, documentation, and other community-based channels that provide ample amounts of information.
| | |
| --- | --- |
| Goods | Bads |
| Stable, easy, and one of fastest Linux OS for chrome to use | Lack of dedicated support |
| Application installer-Software Center to install the programs | Complex installation process |
| Can be personalized (By experts) | – |
4) Arch Linux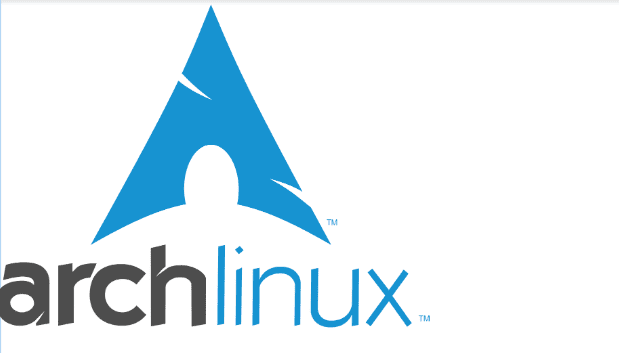 Arch Linux is a simple and lightweight Linux distribution that can be easily installed in Chromebooks. Once you install Arch on your Chromebook, you have full control over the operating system. However, most of the users have reported the distribution to be not so friendly to new users. 
The distro doesn't come with any dedicated desktop environment. You can work on your own to install your favourite desktop environment. Arch Linux is a perfect choice for users looking for a completely tailored installation. 
There is no GUI help available at the time of installation and you have the command line as the only medium. If you are looking to improve your knowledge of Linux from beginner to pro, this Arch Linux will surely make you familiar with the Linux command line tool.
| | |
| --- | --- |
| Goods | Bads |
| Highly customizable | Not beginner friendly |
| Frequent updates | Devoid of GUI Support |
| Arch User Repository  | – |
| Extensive documentation  | – |
5) Manjaro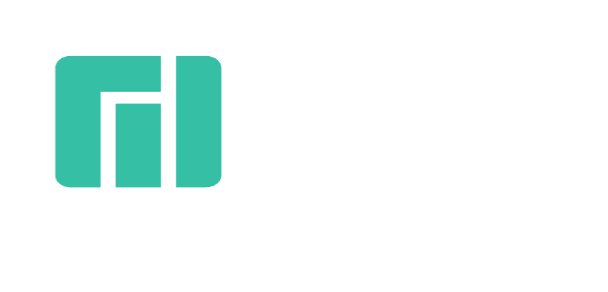 Manajaro can be a good Linux OS to be installed on Chromebook but you need to check certain things first. Your Chrome OS should be updated to the latest version and suitable for Linux OS. Manjaro is perfect for beginners as it employs simplicity in all tasks. This Linux distribution is free to use, completely secure, and quite easy to install. 
Manjaro is based on Arch Linux but is different from Arch and is developed independently. Additionally, the distro has its own independent repositories to download software and other packages. Compared to Arch, Manjaro provides all those applications but with a prime focus on stability, speed, and user-friendliness. 
| | |
| --- | --- |
| Goods | Bads |
| Perfect for beginners | Plenty of dependencies |
| Always up to date | Not as stable as Ubuntu |
| Stable, secure, and easy to access. | Security patches are slower. |
| Extensive documentation  | – |
Conclusion-Reasons You Should Install Linux On Your Chromebook
Though Chromebooks are great in performance in their respective segment, they can still be enhanced in terms of functionalities. All Chromebooks have different motherboard sizes which act as the main circuit board that powers them. Apart from personal interests in operating systems, there are several benefits that you can find reasonable enough to install a Linux OS on your Chromebook.
While Chrome OS does not have too much to offer beyond Android apps and extensions, the Linux OS on Chromebook provides you with a full productivity suite with endless customizations.

With relevant knowledge of your

computer hardware

configuration, Linux OS can be used to edit photos and videos in an efficient manner using respective programs. However, the same can be done on Chromebooks using android apps which limits flexibility.

Since Chromebooks are made for college students, they may support your learning upto a level only as you might require multiple executable files as per school standards thus limiting the practice. Linux can easily download programs required eliminating any hurdles. 

Linux expertise is a highly in-demand skill these days. Installing a Linux OS can help you learn Linux basics and slowly transit to advanced levels. So, installing Linux OS on Chromebook is going to help you in multiple ways.  
So, these were 5 Linux operating systems you can consider installing on your Chromebook. Considering, yourselves as a beginner in Linux you can take the help of an experienced friend to know how it works. Alternatively, you can watch youtube videos to install the distributions. 
========================================================================
Author Bio 
Saurabh Thakur
Saurabh Thakur is an active eCommerce analyst & blogger since 2013. He is passionate about technology and is always looking for new opportunities to assist startups in establishing their businesses online. He is also proficient in branding & reputation management and often shares his views through his personal blog. You can also connect with him on LinkedIn to avail his services.