#CoinGeekNewYork just opened, and they're dropping BSV like crazy. Here are the five essential apps and accounts you need to get in on the fun that the CoinGeek Conference brings!
The CoinGeek Conferences app gives you access to information about the conference and allows you to interact with other attendees right from the comfort of your own home. Just like a social media platform, you can see posts from other attendees and comment on these posts. Similarly, you can ask questions and share your own experience. You can also learn more about the speakers through the mobile platform. You can download the CoinGeek Conferences app from the Google Play Store or App Store.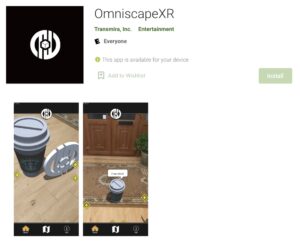 Available on both Apple and Android devices, OmniscapeXR by Transmira will let you enjoy the CoinGeek Conference on a whole new level. It plays similar to Pokemon Go, but you can get BSV sent straight to your Money Button and Handcash wallets during the three-day event. 
Indeed, the OmniscapeXR BSV drops are something that regular CoinGeek Conference goers look forward to. You need to be quick though. Make sure to tune in to the panel discussions and talks, because either the host (Jimmy Nguyen of Bitcoin Association) or speakers will announce whenever a drop is happening. In the same experiential reality platform, you can also vote for the project of your choice in the BSV Hackathon programming contest.
3. Handcash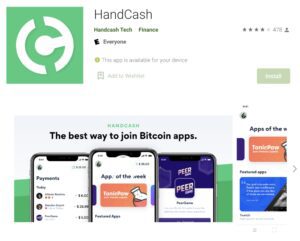 For you to claim your BSV drops, you need to connect your Handcash wallet and paymail address to your OmniscapeXR app. You can also access various platforms and games through the Handcash app itself, such as BSV2048, Haste, Pew, Tonicpow, and many more. Connect other apps to your Handcash wallet to experience the micropayment capabilities of BSV.
4. Money Button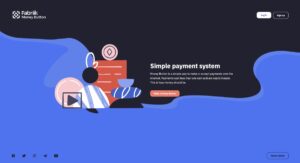 Money Button is another BSV wallet that's essential to receiving your BSV drops and enjoying OmniscapeXR throughout CoinGeek New York. Go to moneybutton.com and sign up for an account, then you will get a unique paymail address (#####@moneybutton.com). Connect this paymail email to OmniscapeXR and you're good to go!
5. RelayX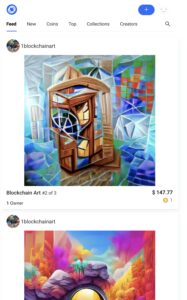 If you want to get into NFT creation and trading, this is the app for you. You can either sign up on the website, www.relayx.com or download the RelayX app from the Google Play Store or App Store. Once on the platform, you will be able to see a Feed of the available NFTs
Get Your BSV Drops During CoinGeek New York
It's the perfect time for you to set up your BSV wallets and learn about the innovative opportunities that the BSV Blockchain provides.
CoinGeek New York is being held at the Sheraton NY Times Square Hotel from October 5 to 7, 2021. It's not yet too late to register for the virtual event. Check out the full CoinGeek Conference agenda to learn about what you can expect from the jam-packed three-day event.