Running a small business is a lot of work. Usually, you make all the decisions and manage every aspect, from accounting to marketing to customer service, and regardless of how hard you may try there will be times when your plans don't go as expected and your business doesn't achieve the success it deserves. However, you can take certain steps to increase your chances of making your small business successful, try the strategies outlined below.
Invest In SEO Marketing 
Search Engine Optimization is an important aspect of online marketing that is often overlooked. Search engine optimization basically involves ensuring that your website appears at the top of Google and other search engine searches when people are looking for businesses like yours. There are many kinds of SEO services, from white label SEO services where businesses outsource clients' SEO needs while retaining the brand name, to black hat SEO services which is an unethical means of increasing rankings that violates a search engine's terms of service. Because of this, it's important to hire an experienced SEO marketing company that knows how to increase rankings using the right techniques. 
There are three main types of search engine optimization techniques – link building, on-page, and off-page optimization. 
Link building involves asking relevant businesses in your industry for backlinks – i.e., including links either within their content or on their blog/website that direct back to your business. Link building is a good way to drive up search engine rankings because it means you have other reputable businesses supporting and endorsing your website through backlinks. 
On-page optimization involves making sure that the keywords you are optimizing appear on various pages of your website. This is important because Google and other search engines use keywords as a means of determining the topic of your website. If you have keywords in all the right places, meaning they appear on each page of your website as well as in headings and subheadings, it will be far easier for you to achieve high search engine rankings. 
Off-page optimization involves building a strong network of websites that link to your own website. This is an important part of search engine optimization because it means Google and other search engines will see you as a reputable, respected business that deserves high rankings.
Offer Discounts And Freebies
Most small business owners believe that it is better not to offer discounts and freebies, as this may erode their profits. However, giving out discounts or free items have several benefits. Firstly, you are giving out free items that cost you money and by doing this, not only will your customer be grateful for the discount or freebie, but they might also tell other people about it. This is great for business because it means more word-of-mouth publicity, which can enhance your brand image. Secondly, when you offer discounts to potential customers, you are giving them a reason to try your product or service. Thirdly, offering discounts can increase customer loyalty, as customers who feel that they have been given a good deal will be more likely to continue using your services or buying your products. 
Focus On Providing Excellent Customer Service
Customer service is an area that most small business owners fail to focus on. However, providing excellent customer service can help boost your brand image as well as increase revenue. One of the best ways to provide excellent customer service is by offering 24/7 support via phone, email, or chat. Another way to provide excellent customer service is by going out of your way for the customers. For example, if a customer requests a product that you do not have on hand or does not sell, offer to get it from another store and deliver it to them at no extra cost.
Use Social Media 
Social media is one of the most effective ways to enhance your brand image and boost your customer base. Using social media sites like Facebook, Twitter, Google+, and Pinterest can help you engage with customers as well as provide them with helpful tips. For example, you can create a Facebook page dedicated to sharing customer testimonials, challenges that your customers face, and tips about how to excel at using your products or services. Or, you can host a Twitter chat where customers can ask questions and interact with you.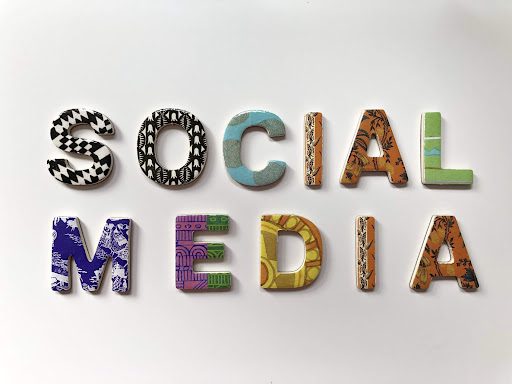 When it comes to running a business, there is no one-size-fits-all solution, as each business owner has their own unique circumstances and requirements. However, if small businesses want to succeed in today's highly competitive environment, they need to implement the right strategies and techniques. Using SEO marketing, offering discounts, excellent customer support, and social media are ways you can make your business successful.