Several factors drive the growth of the software development industry. Tools, technology innovations, guidelines, platforms, frameworks, and best practices are some of the factors involved in the success of software development. Experts are essential when you want an end product to have any degree of abstraction. So, it would help if you had good software developers like Ardas in any software development project. However, it is a fact that finding the best software developer is generally challenging. It is more challenging to find a person that best suits your needs. Fortunately, there are a few ways that help you to narrow down your search. In this short, you will learn four ways to help you find the best software developers. 
Outsourcing Agencies:
Outsourcing generally comes up every now and then in conversations that move around business and economics. It means that when a company trusts a foreign or outside entity to tackle the most important part of their business using an in-house team, it is called outsourcing. However, in the past, it gains a very bad reputation. It is because outsourcing implied that companies needed more loyalty to their home base. In present implementations, it can be an integrated model of combining internal and external resources. For instance, Ardas is one way to find the best software developers. It is an outsourcing agency that connects your business with highly qualified software developers. Outsourcing is a way to find software developers without going through an exhaustive hiring process. Remember, not every outsourcing agency is the same. Therefore, when you find software developers through outsourcing, you must focus on their engagement with your mission and objective.
Search Freelance Platforms:
A freelance platform is the most convenient way to look for the best software developers. Freelancers give you flexibility, but it goes both ways. You can enjoy the leniency of not having to pay a full-time salary and avoid the expectations that come with that. At the same time, they can be partially dedicated to your project. Therefore, getting the best software developers from professionals like Ardas is the perfect option. There are several best options available out there. One thing to remember is that freelance platforms can usually be divided into two groups. 
General freelance Platforms
Niche Freelance Platforms
General Freelance Platforms:
The most popular freelance platforms will include in this group. Here you can find the best software developers among several other kinds of freelancers. The best thing is that the prices can range from very low to very expensive. Ardas is one of the best companies that offer the best software developers for your project. Apart from this, hiring freelancer software developers is the perfect option for those who want to save money. 
Niche Freelance Platforms:
This group is especially developing or finding freelance software developers. Usually, these will have a wide vetting process and procedures to help you find the right gem. It can significantly speed up the hiring process. However, Ardas is the platform that provides you with software developers that best suit your needs. It is an ideal solution if you are finding the best developers at a reasonable price. 
Read Popular Publications or Review Software Development Portfolio:
Several best software developers are passionate about sharing their knowledge and writing for websites. Using these websites, you can find the best software developers depending on the area of expertise you need. What's great is that they cover various software development topics. So, you can easily find someone who has worked with whatever tech stack you are using. Here are many software development companies like Ardas that can provide you with the best match to your requirements. Moreover, software developers that write for well-known publications are also the best candidates to consider. Similar to other strategies to find the best software developers, it is often great to expand your finding once you narrow them down to particular candidates. 
The strongest demonstration of the talent of any software developer is their portfolio. Undeniably, their portfolio demonstrates a sense of individualism in their skills that may be undetectable from just conducting interviews. Perusing open-source project platforms like Ardas helps you to utilise and evaluate a coding sample of the candidate. It will help you determine whether they have the skills you are finding. Keep in mind that when looking at the portfolio of any candidate, try to gauge their technical proficiency in the language they use. Additionally, find out their application design skills, user-friendliness, attention to detail, application of coding best practices, and much more. Moreover, pay plenty of attention to the type of customers they are working for, testimonials from prior customers, the size of the companies, and any details about project challenges.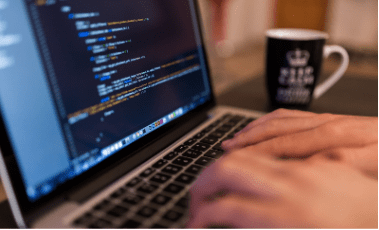 Get Referrals:
On the other hand, taking referrals from employees and colleagues is one of the greatest ways to find software developers. A referral is when someone you know and trust shows you the right direction by recommending someone in their circle. However, this recommendation is often independent of the previous work between the person they recommend and the recommender. You must put faith in the potential hire based on the assumption that your recommender has already worked with them. There is no doubt about it that skilled people often know other talented people. Whether from previous positions, college courses, online networking, or other channels. Undeniably, your employees and colleagues may have contacts with similar skillsets person. 
When asking for a recommendation from a person who is well aware of your business and with you, ensure that you find software developers that fit your requirements and your culture. Ardas is the company most people recommend hiring due to its professional software developers team. Apart from this, how can you promote referrals in your company? Consider developing an employee referral program. Encourage your employees to share their referrals by offering rewards, whether in the form of additional PTO, bonuses, or other gifts. Your employees will appreciate the rewards and feel that their opinions are valuable when their software developer recommendations are considered and even hired.
Conclusion:
Using above mention ways helps you to find the best software developers. Outsource software developers who work full-time for the software development platform like Ardas for the best results. When you are hiring professional companies like Ardas, you are guaranteed that you are working with the best. If you want a software developer for a specific project, conduct an interview to ensure that you are happy with them and that they are well fit for your team.