We get it — running a business is a lot like juggling. But dropping one ball in business has bigger consequences than in a circus. Between accounting and marketing, you want to focus on what your core business actually is. On your customers. On innovating. And whether you're just starting out or in a massive growth spurt — that can be difficult.
But not all hope is lost, as there is a tool for basically anything. They will help you take care of these 'side' tasks that are so crucial to running your business. But don't sign up for every solution that promises you the world just yet.
How does software help you grow your business?
By allowing you to focus on what really matters. While there's a tool for virtually every aspect of running a business, in this blog, we'll be focussing on the types of software:
that save you time

that help set up standardization

that give you more oversight

and that improve collaboration
We've included some free and paid options, but we recommend you to use a free trial either way before you commit to a subscription or premium version. 
On that note, let's first take a look at how you will pick the tools that actually take the busywork out of the tasks that are taking up valuable time. 
Tips for picking the right software solutions:
Look at what you actually need from a solution. If you'd still need an additional tool for a related task, look for an alternative.

Plan ahead

. Related to our first point, make sure you can get an upgrade if you need it that covers your future plans. 

Test it out

first. The reason why there are so many productivity tools, is that everyone likes it a little different. Get a feel of the tool before you commit or upgrade. Let the people who will actually use the tool run the trial.

Ask your team

. Determine what kind of tools should have

priority

and what it is that they actually need. What will make their day-to-day tasks easier, and what else can be done in the time saved?

Don't overdo it. You want to

prevent having a cluttered toolbox

— this will only cost you more time. Too many tools will make work harder instead of easier. If you do need multiple tools, see if there are any

integrations

possible. 

Don't focus on the number of options, focus on the

relevance

for your business. Maybe you only need ten templates and not thousands. Look at the quality of what's being offered, rather than the amount. 

Take time for a proper

onboarding

phase. Bear in mind that you'll have to train everyone in the correct use of it. Simply letting your employees run loose with the new software will most likely create confusion by different usage methods. Onboarding might take some time in the beginning, but you'll get all of that back later.

Automate

, automate, automate. The right tool will take away manual labor, not give you more. If you really want to save time, look at tools that offer automation options and that allow standardization. 
Picking the right tools is quite a challenge. It is however a long-term commitment. Most employees don't like switching software every month. Take the time to do your research before rolling it out.
Are you ready to explore what options are out there? Let's look at our top recommendations for online tools to run your business with.
1) Content creation software
Your product or service is what you work on every day. You know everything about it. You want everyone to know about it. And content marketing is to do that. 
However, content marketing asks for visual aids. You want to create Instagram posts in a style that stands out, but is also consistent. You want to create infographics for your blog posts to make them shareable on Pinterest. 
But while you're great at many things, you're by no means a content creator or graphic designer. Or you haven't hired one — yet. Meanwhile, your social media accounts are begging for some fresh new content. 
Don't panic, and don't open Paint. There are plenty of (free!) tools out there that will allow you to create great-looking visuals. With simple drag and drop systems. With templates that you can customize to match your business's colors. 
Piktochart is a favorite among entrepreneurs that are not necessarily savvy with Photoshop or other tools alike, but need a wide variation of content. It's perfect to turn text- or data-heavy content into great-looking infographics, presentations, and reports. Their professional plans start at $24.17, if you're looking for something more.
Looking to spice up your Instagram grid? Want to design an e-book? Or do you want to create cool headers for the LinkedIn pages of your LinkedIn? Canva has it all. It's used by all kinds of business and entrepreneurs, but thanks to its customization options, you can create content that fits your style perfectly. Want a bigger cloud or even more options? Canva Premium starts at $9.99 a month.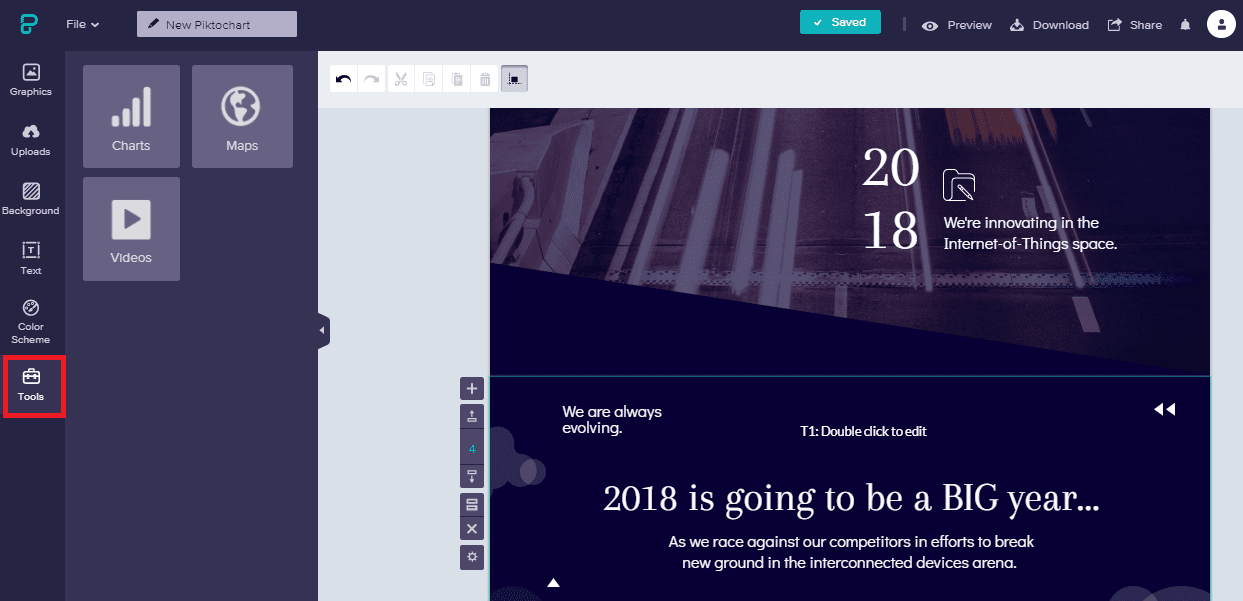 2) Social media planning software
Keeping up with posting on all your social media channels can be exhausting. Algorithms love a steady stream of posts, but in a busy week, posting on the gram might slip your mind. 
Luckily, there's software out there that allows you to plan your posts ahead, so you'll only have to think of it once a month. 
A rising star in social media planning is Later. Later has a free plan, which does the trick if you are really only looking for a base of content to go out in a structured way. You get one social set, including Facebook, Pinterest, Twitter and yes — even Instagram. Really looking to get serious with social media? Their plans start at $12.50.
Hootsuite's free plan lets you run 3 social profiles and schedule up to 30 messages at a time. Once you reach 30 messages, you can't schedule another message until one of your scheduled messages is published (or deleted). Perfect for those who want to set up a monthly day for social media content. A serious upgrade to their premium plan starts at $49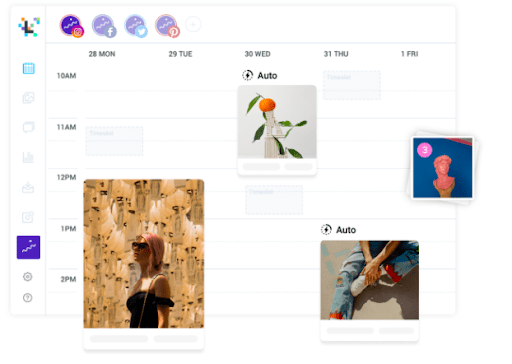 3) Document managing software
Every business has different needs when it comes to managing its documents. Whether it's for the documentation of software projects or creating documents to send to customers: it can get real messy, real fast. Here are some tools that cover those areas.
If you need a solid knowledge base for your team, Document360 is a great pick. Whether you need to share documents internally or with clients, this covers everything from user guides to FAQs. Their startup plan starts at $49 and covers a great deal of options.
If it's not as much about storage, but more about the creation of documents, Revv is the way to go. You and your team can easily create and collaborate on agreements, quotes and much more. It even comes with eSign options. 
They offer a wide variety of contract templates, customizable proposals and plenty of other documents you need to keep your business up and running. There's a forever free plan, but an upgrade only costs $15 a month.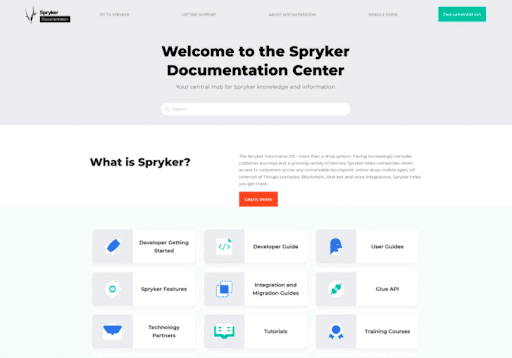 4) Project management software
New clients coming in, new projects you're working on: growth is exciting, but it's easy to lose track of who should be doing what. Not only for the one who the task is assigned to, but also for the rest of the team. 
Having a clear overview of where you stand on projects gives you peace of mind, and will allow you to make better decisions. Oh, and meet deadlines. 
Trello has been in the business of managing projects for a long time now, and it is still as popular. With their latest upgrade, creating to-do's and tasks has become even easier, allowing for things as a calendar view. That comes in the premium plan, starting at $10 a month. 
But even in the free version, you can create several boards, lists and detailed tasks — notifying the right people way ahead of time. 
If you want to get a better view of the timeline of a project, Asana is a great choice. You can work towards goals, divide projects up into portfolios and create timelines in an instant. A great option if you have a growing amount of projects or are deadline-oriented. You can get started with the free version, or power up for $10.99 per user per month.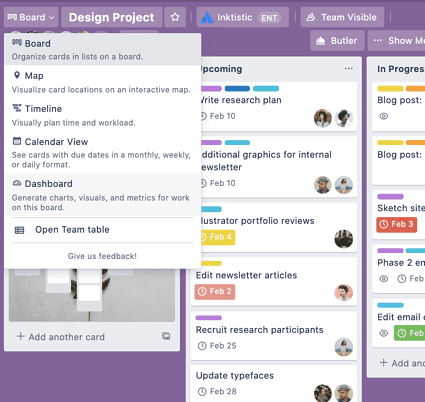 What's the next step for your business?
There are many more great tools out there, and other tasks can be covered by software too. Make sure to match the tools to pick to your goals and style of working. The right tools clear the way for your core business. They help you focus. They save you money, after a while.