Business growth is essential for any company that wants to compete in today's market. There are a lot of different factors that contribute to business growth, and one of the most important is having the right tools and services in place. But with so many options, it can be hard to know where to start.
You have to be careful about which tools and services you use and ensure they're effective. In this article, we'll share the top four business growth tools and services that will help take your company to the next level.
Invest in VoIP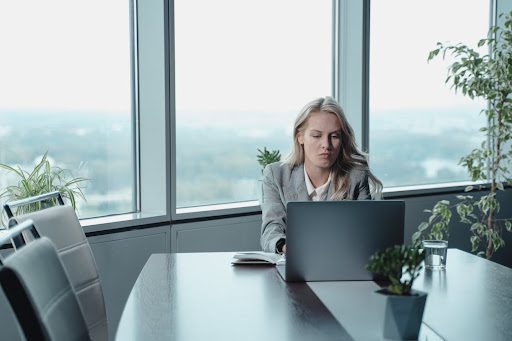 VoIP, or Voice over Internet Protocol, is a technology that allows you to make and receive phone calls over the internet by digitizing the voice signal and sending information through IP. VoIP can be a terrific investment for your business, as it can help you save money on your phone bill.
In addition, VoIP can offer many features that traditional phone systems cannot like having music on hold, video conference feature, recording calls, voicemail to email transcription, and auto attendant.
Because the customers are often on hold, choosing to have music while they wait is a helpful feature. The video conference feature is popular among businesses with remote employees. Recording calls is reasonable, especially in sales and departments with customer service.
Reading transcribed versions of a voicemail saves you time by helping you organize all the voicemails in one place. An auto attendant is considered one of the most valuable VoIP features, serving as an electronic receptionist with an interactive menu, making your company more professional.
The benefits of VoIP for business are numerous. Take a look at some more benefits of this service:
Lower costs

. Particularly if you're contacting people from all over the globe, but expenses are also lower for domestic calls.
Portability and functionality

.

You can use VoIP anywhere as long as you have an internet connection.
Scalability

.

You don't need to worry about adding new phone lines as your business grows because VoIP allows you to add a new line quickly and effortlessly.
Security

.

It is safer than analog telephones, with protocols to safeguard your information.
Hire a CRO agency
A CRO agency is a company that provides services to help businesses improve their conversion rates. Conversion rate optimization (CRO) is the practice of increasing the percentage of website visitors who take the preferred action, such as completing a purchase or signing up for an email newsletter.
A/B testing, landing page optimization, and user experience research are just some of the services offered by CRO agencies. They use data and analytics to identify areas of improvement on a website and then test different solutions to see which options give the best results.
Working with an excellent CRO agency can help businesses improve their overall performance. CRO agencies use their expertise and experience to identify opportunities for improvement and test different strategies to find the best possible approach.
Marketing tools and services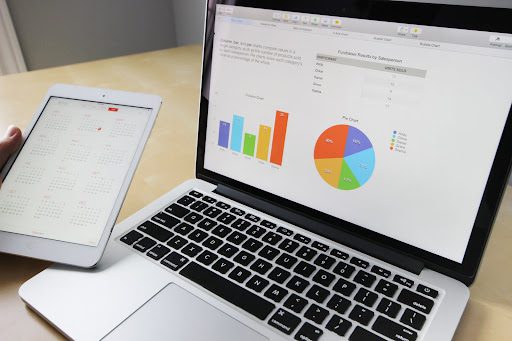 Many marketing tools and services are available to businesses looking to grow their customer base and increase sales. Services such as market research, target marketing, and lead generation can help companies identify their ideal customers and craft marketing campaigns that are more likely to result in conversions.
An email marketing tool is valuable because it allows businesses to create and send newsletters, promotional messages, and other types of email communications to existing and potential customers. This tool can manage large mailing lists, automate email marketing campaigns, and track the results of your emails.
Additionally, tools like Google Analytics can help businesses track their marketing progress and ROI, making it easier to adjust their strategies as needed. By taking advantage of these marketing tools and services, companies have a better chance of achieving their growth goals.
Here are some of the tools and services you need if you want to grow in your industry:
Google Ads

Google Analytics

Social media platforms (Instagram, LinkedIn, Facebook, Twitter, Pinterest, Snapchat)

SEO (Search Engine Optimization)

Content marketing tool

Influencer marketing

Affiliate marketing
Training services
When selecting a training tools and services business, consider the needs of your employees or customers and choose a service that can provide the type of training that is most appropriate for your needs. 
Some examples could include simulations, webinars, e-books, online courses, coaching, or assessment centers.
There are many different training tools and services for businesses. Some companies specialize in providing online training, while others may provide in-person training. Some businesses may offer both types.
For example, a company that provides online training may be better suited for a company that has employees who work remotely. On the other hand, a company that provides in-person training may be better suited for a company that has employees who need to be trained in a specific location.
Final thoughts
Various tools and services that help businesses are available in today's market. It is crucial to identify your goals and then research the available options so that you can find the right ones for your business.
Once you've found a few potential options, test every tool or service to see if they work for your business. Finally, don't be afraid to ask for help from experts in the field. You can reach your business goals and improve your company's growth with the right equipment.