It might be difficult to know where to begin if you're new to automobile shopping or haven't done it in a long time. How do you go about finding a car that will fulfill all of your needs? It only requires some planning and research. After you've decided what kind of car you want, you may decide whether you want to buy a new car, lease the one, or buy a used car. Here are some tips to help you decide on the ideal car for your needs. 
Who/What Will Use the Car?
Are you seeking a car to use as a solitary commuter or would the Family Truckster suffice? If you have children, they may fit in the third row of that midsize SUV now, but chances are they will outgrow it, so saving up for a larger SUV with a more roomy third-row may be a better option. Are there adequate locations to store car seats, and would they be simple to reach, both for setup and for strapping children in?
You should inspect the back seat of the car you're contemplating to determine whether it's comfortable enough. You should also think about your cargo. A crew cab truck can be the ideal option if your weekdays are spent transporting the kids and your weekends are spent going to the home renovation warehouse. 
Leasing, Buying, New, or Used?
Both leasing and purchasing offer benefits and drawbacks, and your attitudes about them may affect your decision.
A lease offers little or no upfront expenditures and lower monthly payments. However, when your lease expires, you will be without a vehicle and will have to go buying again. Buying a car, on the other hand, is more expensive up front, and the monthly costs are greater. You will, however, own a car when the loan is paid off. 
New automobiles have the most up-to-date safety features and are more likely to be dependable, albeit they can be more expensive and have higher insurance prices.
Used automobiles are often less expensive since their early years of heavy depreciation are behind them, and you may not require as much insurance. However, you can always try it out before purchasing. For instance, the BMW dealer in Fort Lauderdale recommends that you visit their automobile dealership in person to have a test drive. This will give you an early idea of the automobile and how it feels behind the wheel, which may influence your decision. Certified pre-owned automobiles are more expensive than other used automobiles, but they may be in near-new condition.
Consider the continuous costs of maintaining, repairs, petrol, and insurance when selecting between a new and used automobile.
Also, keep in mind that buying a new or used vehicle isn't only a financial choice. While used automobiles are often less expensive—at least at first—you may not be able to acquire all of the amenities you need without making some sacrifices. Unless you're in a rush to buy, it's a good idea to look at both. Look at what's available on the used lot and in the new-car shop, compare the price differences, and decide which choice you would be most happy in the long run.
Know Your Budget
Unless you're buying or leasing a car outright, you'll need to consider financing or leasing. What amount of money can you put aside each month for vehicle billing? Your regular new-car payment should not surpass 15% of your monthly take-home salary, according to the standard guideline. Although a used automobile will be less costly, the same rules should be followed. If you're looking to rent, attempt to keep your monthly cost under 10% of your gross income. You should also budget for an extra 7% of your monthly income to pay gasoline and insurance charges. Considering your budget beforehand will help you get a better deal on your new car.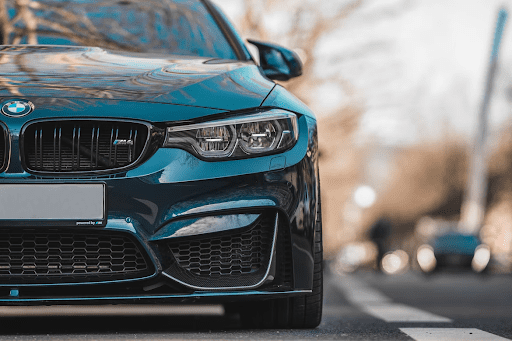 Be Mindful of the Car Class
Because the auto industry is so large, modifications are made virtually every model year, as seen by the production of some vehicles. New trends, innovations, and technology are released on a regular basis, making it difficult to select the correct vehicle. Take your time looking at various models in the same class as the one you're contemplating if you're considering a certain automobile. When it's time to make a decision, you'll have plenty of alternatives to select from. Before settling on a class, look up ratings and reviews on the internet.
Purchasing a new automobile is an exciting experience, but the variety of choices may be overwhelming. To begin limiting things down, do some research on automobiles and nearby dealerships. Consider your budget and hunt for low-cost choices that fit your needs. Choosing a car is a lengthy process, and many individuals want to get behind the wheel as quickly as possible. Keep in mind, though, that the work you put into locating the appropriate automobile will pay off in the long run. Good luck with your search!