Nowadays, many companies give their employees opportunities to work from home. Because some employees are skillful but cannot meet a company's time zone or they are unhappy with an inappropriate location to work. So the companies facilitate such employees by giving them easy working-from-home opportunities. Moreover, you can work on various online platforms like Amazon, Upwork, Fiverr, etc, and earn money by just sitting on your couch with a computer.
Did you ever think of earning money by working from home? It is easy if you have gotten some skills for example content writing, web development, SEO, software development, digital marketing management, etc. What you need more to get a remote job are a computer and a good internet connection. Let's take a closer look at some best working-from-home jobs that are in demand in 2023 and best fit your time zone.
Best Working From Home Jobs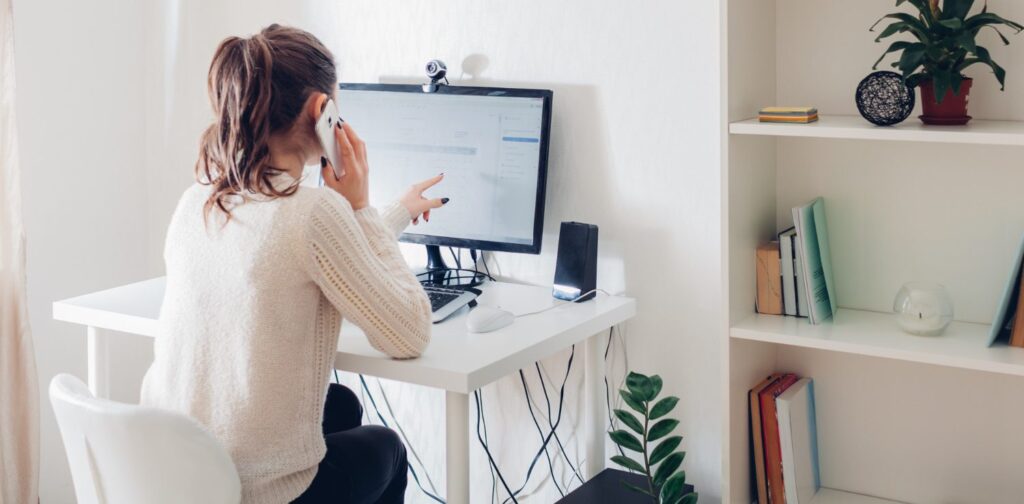 Jobs opportunities based on working from home have become excessively vast and more common. If you intend to look for such an opportunity but confuse about which profession will be best for you, let's discuss the 4 best jobs that can be done from home.
1. Software Development
Software developers are earning the highest amount of money from doing remote jobs. They develop software and computer programs as well as games and other apps for their employers and earn reasonable money. Software engineers help to run many businesses by creating various software for them. The software not only helps in the growth of businesses but also makes many difficult tasks easy and saves time. Software development is only possible if you have good knowledge of computer programming, computer languages, and coding.
2. Web-Development 
Web development is another best skill that is highly appreciated and has a unique scope for remote jobs. Web developers work on different websites including making changes in a web design, adding visuals and graphics, and even creating a new website. Moreover, they build apps that are based on websites.
Behind every website outlook including a search bar, paragraph sections, and icons, there are programming codes that help to function a website orderly. The developers make it done through computer programming languages like HTML, CSS, JavaScript, etc. So web developers provide their web development services to many businesses in order to run their websites smoothly.
3. Content Writing
Being a content writer is another great option if you want to work on a home basis. If you know how to write a tag line for the business then there are a lot of opportunities to get a remote job. Web owners hire content writers for writing and updating content on their websites so that they can get more traffic on websites. Moreover, you can get a lot of remote jobs on amazon and other business platforms for writing for their products and services.
Likewise, you can write your own blogs on the internet and earn reasonable money. Also, there are many bloggers who are looking for writers to write blogs for them. Furthermore, you can get opportunities on youtube for creating content and writing subtitles for a youtube channel. In short, a content writing job from home is easy to get in order to bring money home.
Digital Marketing Management 
Digital marketing management is one of the best working-from-home jobs in 2023. Most businesses are run online through digital marketing specialists. Companies are shifting to the internet and running their marketing campaigns online. Digital marketing jobs are in demand all around the world. Especially, SEO experts are playing an important role in digital marketing. They help to rank websites on search engines and get traffic on websites. In return, web owners pay them well for their services.
Digital marketing specialists make strategies and plan to advertise businesses that help to grow them. Their main focus is to attract customers on social media platforms. They run marketing campaigns for that purpose. In return, they earn a lot of money. So if you are good at digital marketing and understand the strategies to market a business worldwide, this is the best job that you can get on a remote basis.
Conclusion
Getting remote jobs according to your flexible timing is not difficult in today's digital era. You can work and earn money on a home basis without official degrees. All you need is some basic skills that are in demand. If you are good at mathematics and computer science, you can earn money as a software developer. Web development is another popular field in this scenario. Moreover, you can provide digital marketing services to various businesses and earn money. And, content writing is also one of the best opportunities for freelancers and those who are looking for remote jobs according to their flexible work hours.