3d animation walkthrough is a useful instrument helping real estate experts in their promotional campaigns. It is an essential tool which brings a lot of value for the dynamic realty environment. In 2020, 700k+ new properties were sold by more than 2 million real estate staff in the US only. These are truly impressive figures. However, they also show that this market is a highly competitive one, so it is uneasy for an agent to stand out among the competitors and be chosen and recognized by prospective customers.
Fortunately, it is possible to endorse realties` success when it comes to marketing thanks to video elements. A post complemented with a movie gets 4 times more searches than one without a video. Besides, 80%+ of the potential clients prefer to cooperate with agents utilizing videos. With 3d animations, video can boost marketing even for those realtors that deal with unfinished buildings. A 3d flythrough enables showing the outcomes of architectural and design work even before the project starts, so that the customers get an idea of how an object might look in the future.
This offers plentiful opportunities for the property market. This article presents an overview of the ways in which 3d walkthrough animation can make real estate marketing more efficient and successful.
1) 3d walkthroughs enable highlighting the best sides of the properties
If one orders a 3d animation walkthrough, one has to work with a brief. It's a document where one can mention sections, spots, and angles which one would like to see in a CG stream. So as a property agent filling in a brief, one can clearly mention what should be shot for the video. In such a way, he or she can ensure that a 3d footage represents the crucial elements of the building and overlooks its flaws or less advantageous features.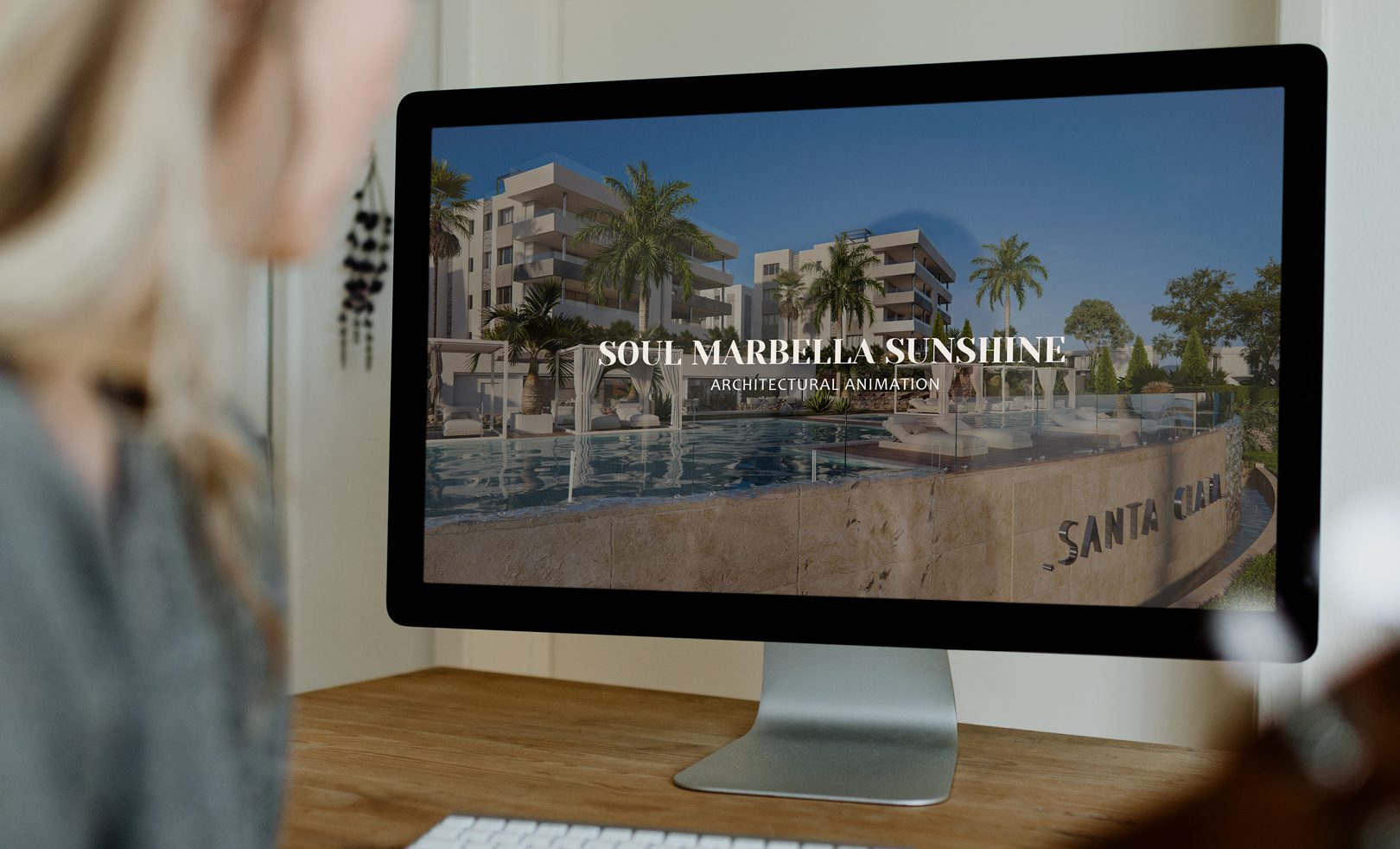 Soul Marbella Sunshine | Architectural Animation
For instance, a 3d footage can render all the perks of the residence with a stunning and well-designed outdoor space. It can show in all the beauty a terrace, a patio, or a garden to attract the viewers and encourage potential clientele. It might show a cozy family dinner served on a balcony at the time of the sunset. This scenery can positively influence the viewers and impact their decision to buy a property. At the same time, a building might have weaker points like a low ceiling or a small distance from the noisy street. A 3d video showcases each segment of the house but people working on it would make sure that the footage doesn't focus on its disadvantages.
2) CGI videos improve bounce rates
Web analytics uses diverse tools to measure efficiency of a website. They include bounce rate which indicates the percentage of sessions when a user only viewed a single lage and then closed a site. This rate determines the site's ranking in Google search. The lower it is, the higher position the site gets and vice versa. In the case of the real estate site, it translates into a higher number of people who can notice diverse properties.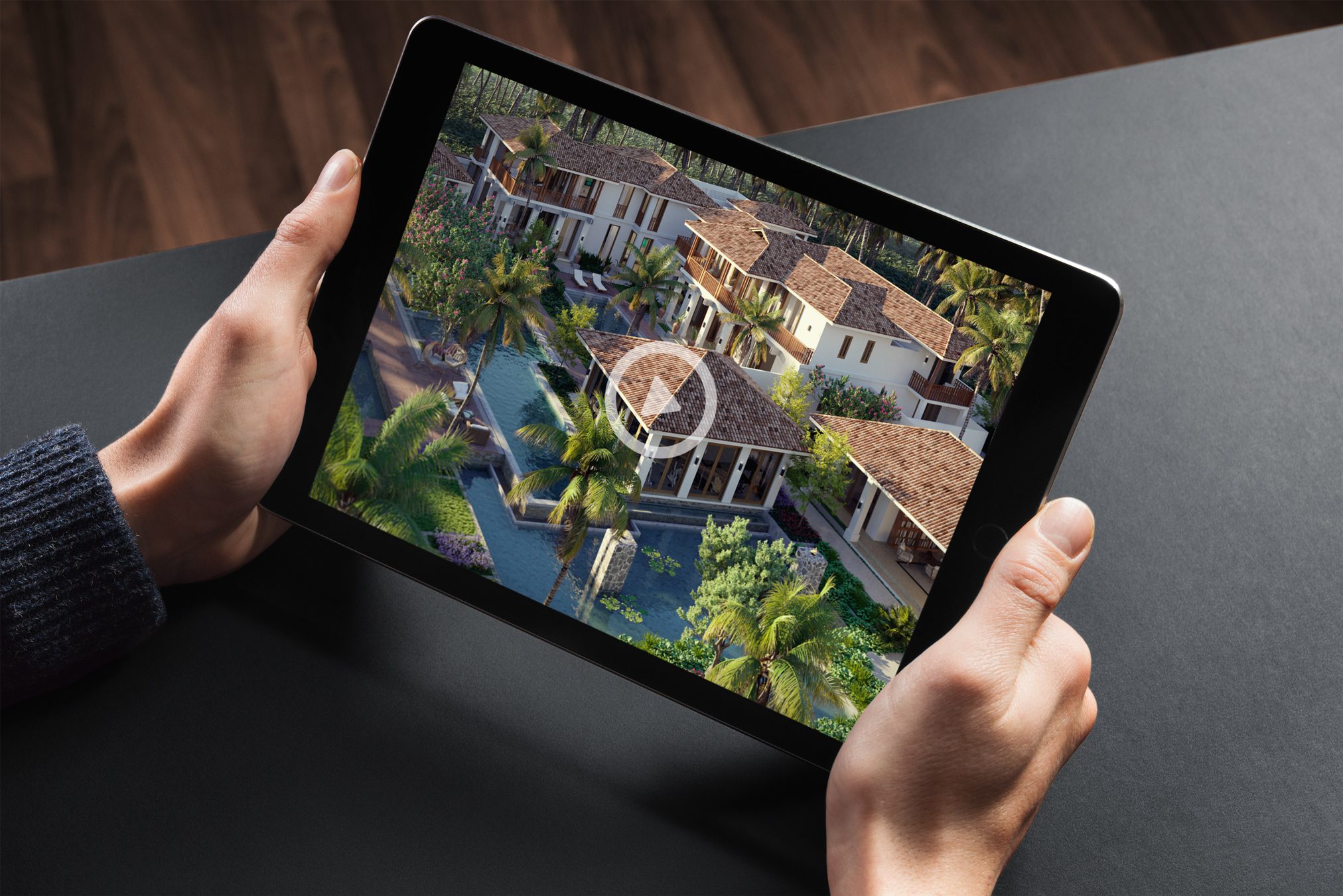 Sunrise – Architectural Animation
You would perhaps wonder what is the role of 3d fly through here? In fact, the pages with regular or animated videos have 3 times lower bounce rate in comparison with the pages using text and pictures only. This happens as movies and 3d animations are more interactive and entertaining than other sorts of content. Besides, one spends more time watching a film about a property or services of a real estate agency than one spends flipping through some photos. That's why CG animation enables it to trigger and strengthen the interest of the site visitors so that they stay longer on it.
3) CG flythroughs engage and interact with stories
Generally, people adore stories as they inspire, enchant, astonish, captivate, and make the listeners recollect their own experience and feelings. Thanks to stories, the public creates an emotional and individual link with a subject. That's why storytelling is widely used by marketers in all business domains. Real estate isn`t an exception because the sales might be increased when some storytelling is involved. And one of the efficient ways to introduce stories is by the means of digital walkthroughs.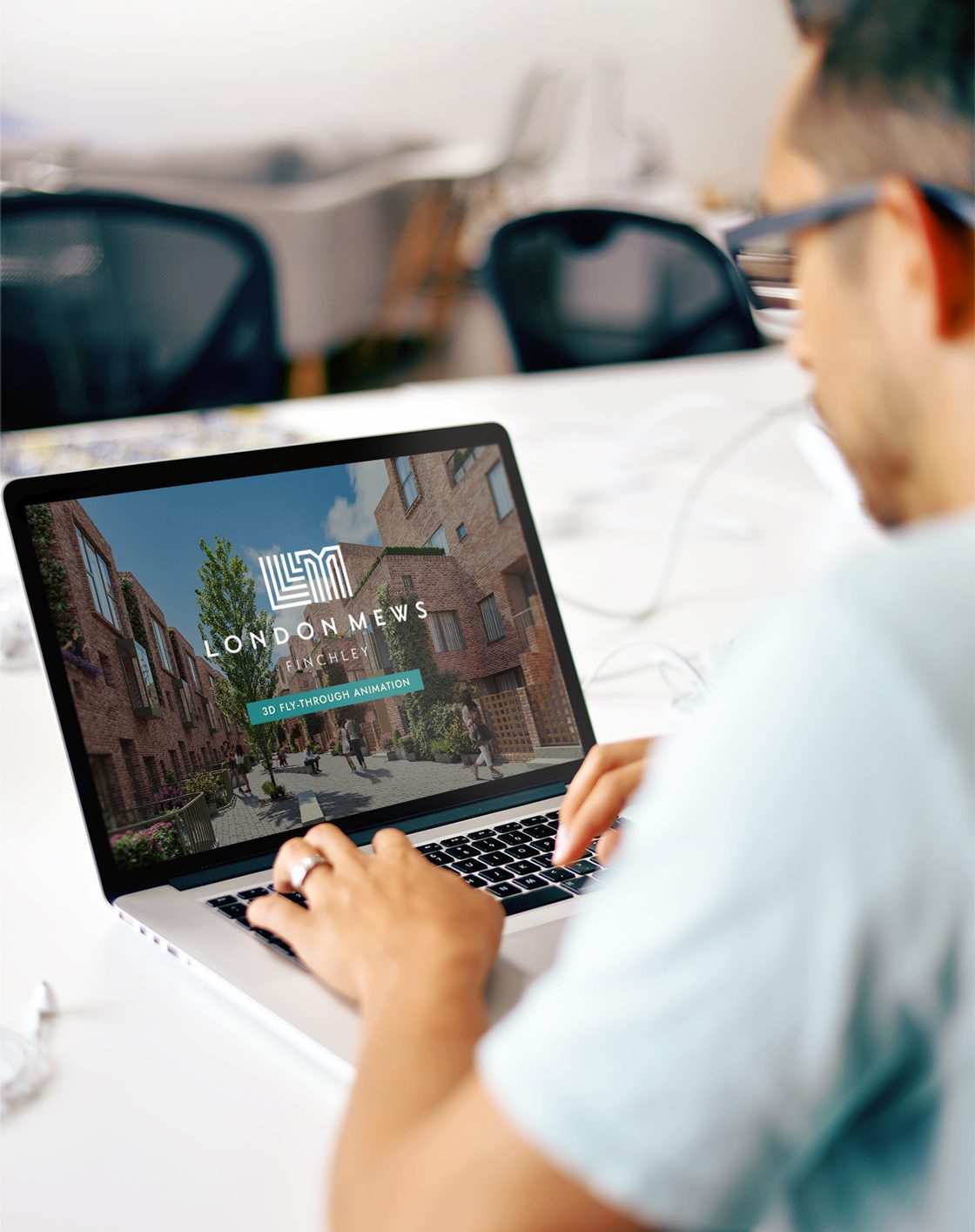 Flythrough Animation Video | The London Mews, Finchley
As any movie, a 3d walkthrough begins with a scenario. It should actually represent a narrative to which the public can relate to. The optimal choice here would be to employ a narrative which can depict how moving into some building would make life easier, better, and more pleasant. For example, a movie might depict a family with children living in a tiny apartment which eventually saw their dream house in a freshly built cottage complex. This story will speak to the plentiful families which encounter similar issues.
In fact, companies which provide 3d video support for architects and realtors such as VisEngine offer a wide choice of components to craft those narratives. Among them, there are 3D models of people, pets, plants, vehicles, food, drinks, interior decoration elements, and other household details. These details of everyday life are complemented with advanced filming technologies, subtitles, voice-overs, music which turn a represented narrative into a realistic story.
4) Digital walkthroughs give an all-round view of buildings
Buying a future house or apartment is a big event and a huge investment. Hence it's no surprise that prospective buyers are eager to see each corner of the property. The clients want to have a look at the facade, scrutinize interior design, check what the street or district looks like, etc. If one has to provide all this information by describing all those details with words, one would end up with a long and tiring description with numerous photos depicting each aspect. However, a CGI tour offers a much easier and convenient alternative.
Such a walkthrough demonstrates the principal features relatively fast. A 3d footage can efficiently show all the ins and outs of the property and the neighbourhood in almost no time. It doesn`t require bulky and tiring explanations because it portrays a building with plentiful photoreal details. This also means that a CGI walkthrough is a win-win situation for realtors and their clients as it allows them to spare some time and guarantee an all-encompassing overview of a house or apartment.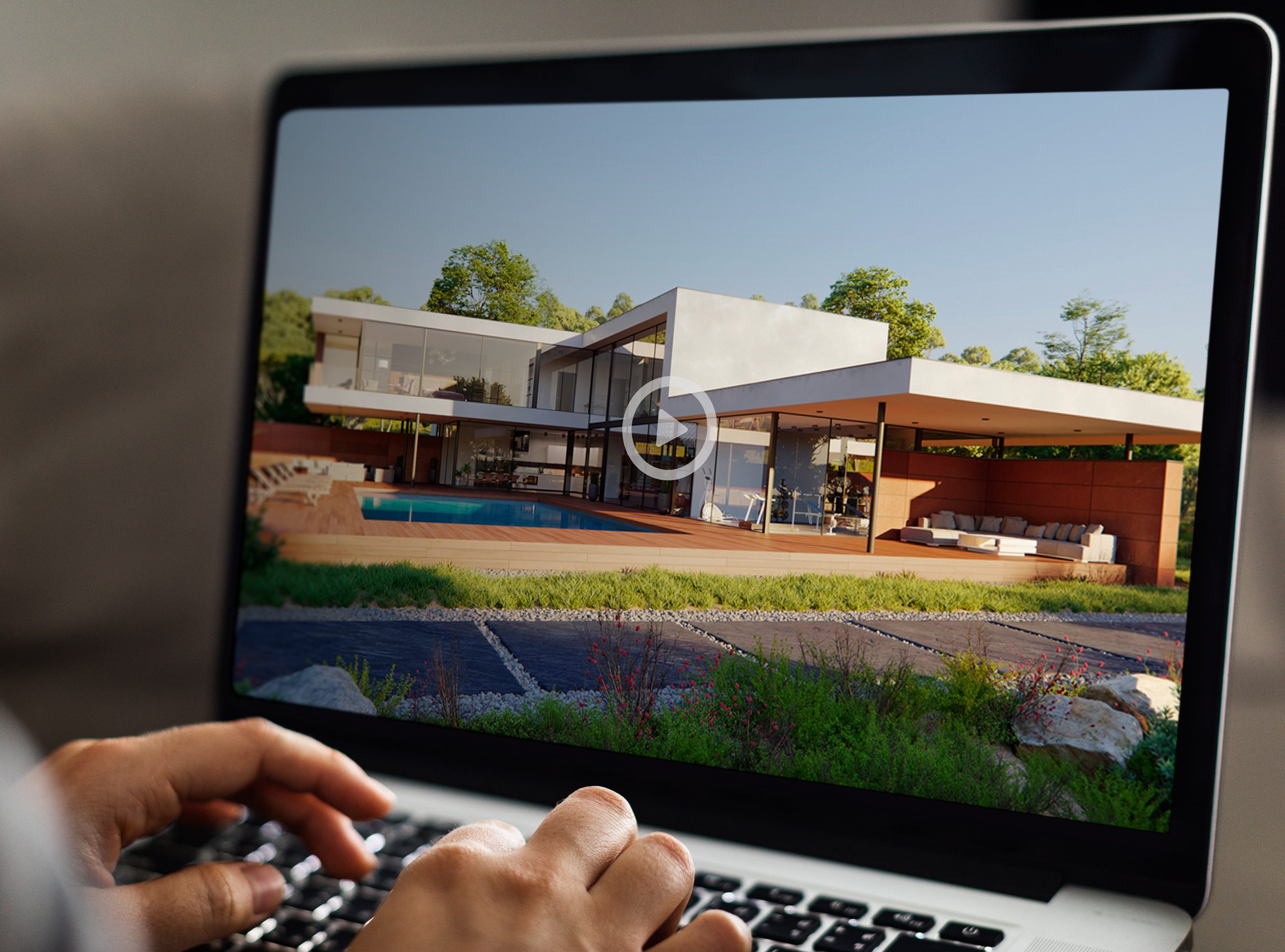 5) 3d walkthrough animation justifies the asking price
As buying property involves quite some expenses and is often the biggest purchase in people's lives, people tend to question the price of the property. Fortunately, it's possible to prove that the price is fair by highlighting each selling aspect of the building in a walkthrough. With a 3d video, it's easy to feature high-quality building and decorative materials, focus on functional design, and demonstrate convenience of each room. Thanks to this approach, people interested in buying the property wouldn't doubt that the property isn`t worth its price and would contact a salesperson for more details.
Bottom Line
To sum up, 3d videos can make properties market and sell better. This holds true even for the buildings under construction. These footages highlight advantages of properties and improve ranking on the real estate site in Google. They also allow using storytelling and advanced technologies to provide detailed information to the prospective clientele in a minute or two. And what is important, they help to justify the price of the house or apartment. All in all, 3d walkthrough videos and animations bring success to real estate marketing and sales.