As a marketer or business owner, you will probably know the effort going into a high-performing search engine optimization plan. The scary part is that even the best SEO strategy can fall like a house of cards when an algorithm update strikes out of the blue. What's worse, these updates happen more often than you imagine.
In 2021 alone, Google rolled out more than 5,000 search updates, including changes to its ranking system and user interface. Additionally, it conducted more than 800,000 experiments. Crunching the numbers, Google search changed 13 times per day on average in one year. Things aren't any different in 2023, with major updates in March and July and many smaller ones to date. 
While these changes aim to improve things for users and businesses, they can bring instability for marketers. Algorithm-proofing your SEO plan is the only way to survive and sustain results in the ever-evolving landscape. Fortunately, keeping pace with algorithmic changes is easier than you imagine, provided you follow the basic rules and stick with quality.
Here are a few actionable steps to ensure that your SEO strategy is unaffected by algorithm changes:
Prioritize User Experience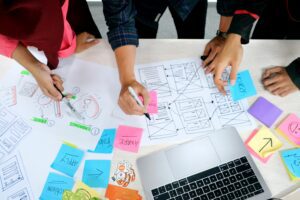 Statistics suggest that 88% of users bounce away from a website with a poor user experience. No one wants to navigate a website with a slow loading speed, lack of responsiveness, faulty navigation, and low-value content. Great UX is even more critical in industries like SaaS. Prioritizing it is the most fundamental aspect of an evergreen SEO strategy, regardless of the changes in search algorithms.
You can do it by optimizing your website for web traffic instead of worrying about search engine ranking factors. Implementing the first means you will see the results automatically for the second. SEO consultant Taylor Scher recommends comprehensive SEO audits for websites to get a holistic view of the site experience.
Following these two questions means you will meet search engines' algorithm criteria, no matter what they are:
What do my visitors want?

What is the best way to fulfill their needs and expectations? 
The recent updates in Google's search factors indicate that it is adopting a model that keeps the needs of the searchers on top. 
Implement Smart Technical SEO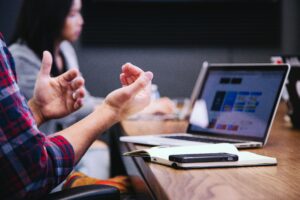 While UX continues to be the top priority for Google, technical SEO is also crucial. A solid technical SEO plan makes your content accessible and machine-readable. However, you need to think beyond canonical tags and Hreflang attributes. A smart technical SEO strategy flows naturally from a good understanding of your users.
Technical factors such as HTML5, well-structured articles with clear headings, fast-loading pages, schema markup, and HTTPS are the cornerstones of a better visitor experience. Once again, keeping these UX factors in mind can help you safeguard your SEO plan from changes in Google algorithms. Building backlinks also continues to be a critical aspect of technical SEO.
Optimize Your Content Plan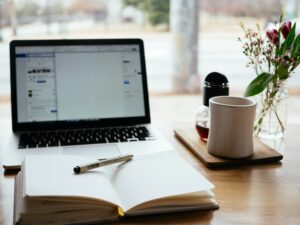 According to a recent Forbes article, one in three American businesses plan to use AI tools such as ChatGPT to create website content. You are most likely to be hit by an algorithmic update if you take this shortcut. Remember that the tenets of quality content have remained the same, even in the era of Artificial Intelligence.
Unless you have a well-crafted content plan, your SEO ranking can crash with one update. Here are the content strategies to make it foolproof:
Follow the E-A-T Guidelines
Expertise, Authoritativeness, and Trustworthiness (E-A-T) replicate Google's definition of high-quality content. The recent product review update is an instance of how your website may be rewarded for authoritative content and penalized for AI-generated pieces. 
Optimize for Featured Snippets and Position Zero
Optimizing your content for featured snippets and position zero results can also help you safeguard your SEO results from algorithmic changes. The following guidelines can drive rankable content for your website:
Use relevant keywords to create your article, but avoid stuffing them.

Research new keywords and trends, and include them in your content. 

Add fresh sections to existing content.

Frame headers as questions and write succinct answers to secure a featured snippet.

Create readable content with clear headlines, short paragraphs, lists, and bullet points.

Steer clear of obfuscation and ambiguous language.
Create Variety in Content
Adding variety to your content is another measure to build an algorithm-safe SEO plan. Most site visitors love a multimedia approach, making images, infographics, and charts essential for websites. Case studies and white papers can deliver value, while videos help you win the engagement factor. 
The Bottom Line
Evolving ranking algorithms are something marketers have to co-exist with. The best way to deal with them is to follow them as insights into the strengths and weaknesses of your SEO strategy. The sooner you accept and adapt to algorithmic updates, the lesser the impact on your rankings, traffic, performance, and revenues.