It is the year 2020, and technology is currently used in creative ways that some may have never imagined. The real estate industry was slower to adapt to the new technology wave. However, you will now find that technology is more commonly used by realtors, real estate agents, and investors to market digitally for new leads. These real estate marketers can now leverage different softwares and online tools to market on massive scales and grow their businesses fast. Let's dive into 3 powerful digital marketing strategies used in real estate. 
1) Email
Although email has been around longer than the next few examples below, the capabilities of email have been streamlined and enhanced to allow digital marketers of all kinds to scale quickly. Over the past decade, building an email list has become the popular route for those who want to scale their online presence and generate online leads. What do you do once you have that email list?  
There are softwares that exist which allow you to place these potential leads on automatic drip email campaigns. Once you create the email campaign and assign a lead to that campaign, it can run itself for weeks. Most softwares provide data in regards to your campaigns, allowing you to track click through rates, open rates, and time spent reading the email. You can run a weekly or monthly newsletter through this software, with a similar goal of adding value to the potential leads and eventually converting them into deals. 
Don't forget about the incredible email add-ons that exist now, too. For example, there are tools like GMass which allow you to send out bulk email campaigns. If you do not have a drip email campaign set up, you can digitally market to leads this way as well. There are limitations to some of these email tools, like the quantity of emails sent out per day, but most also come with handing tracking reports to gauge the success of your email blast.  
2) Text Blast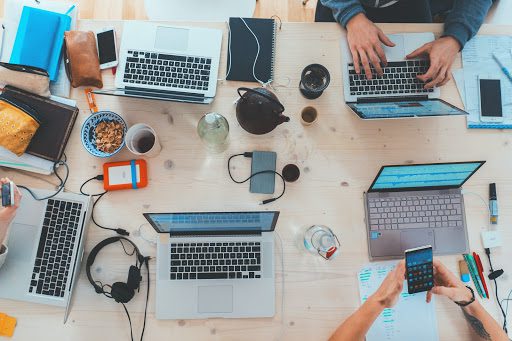 Similar to the scalability of email blasts, there are now softwares that exist which allow you to send out text messages in bulk. Please make sure that you check the rules and regulations regarding this strategy in the area where you live before implementing this digital marketing strategy. To get this started, you simply upload a list of leads with the lead name and cell phone. There are options to personalize the text with variable fields, but the majority of the text is usually the same content. This is a good way to reach out to existing leads that you are having trouble reaching through calls or emails. Certain people prefer to respond to things via text. By asking open-ended questions in your text message, you can increase your response rate and hopefully convert more leads into sales. Most online texting platforms charge a small fee for each text sent out. 
3)  Ringless Voicemail
Similar to text blasting, we recommend looking into the regulations for your area regarding this digital marketing strategy. It is a very similar concept to text blasting, and can only be sent to cell phones. You simply upload a list of leads with names and phone numbers, record an audio of a generic voicemail that you would like to send to a lead, and click send. These are more difficult to personalize since there is no variable field feature when you record your own voice leaving a voicemail. A common way to use this strategy is for follow up on existing leads, as well as checking in on previously closed deals and asking for referrals. 
The functionality of this digital marketing strategy is impressive. When you 'drop' the voicemail, the cell phone of the lead does not ring, which is why it's called 'ringless' voicemail. Their cell phone will show that there was a missed call, along with a voicemail from you. This is a great way to add touch points to your marketing efforts, especially since emails and text messages can sometimes seem less personal.