Video marketing has evolved significantly over the years. Gone are the days when a single video on your company's website was enough. In today's dynamic digital landscape, effective video marketing involves leveraging your video content across multiple platforms to reach a wider audience and drive business growth. By strategically posting your videos on various platforms, you can attract new visitors, engage more followers, nurture potential prospects, and delight recurring customers throughout their buyer's journey.
What is Video Marketing Strategy?
Have you ever wondered how businesses effectively reach and engage their target audience through captivating visual content? Well, that's where video marketing strategy comes into play! In essence, what exactly is video marketing strategy?
How does it work?
In the realm of video marketing, the primary goal is to keep the audience engaged with the brand's message in a manner that is both straightforward and easy to digest. Videos are an incredibly effective medium for storytelling, allowing businesses to convey their narratives in a visually captivating way.
How do you make a marketing video?
Hiring a professional video production company like ExplainerCue can be a great option for creating an awesome marketing video. Professional video production companies have the expertise, equipment, and experience to produce high-quality videos that can effectively convey your marketing message and engage your target audience.
Want a Animated video: GET A CUSTOM QUOTE
Let's explore 20 diverse places where you can post your videos to achieve maximum reach and achieve your marketing goals.
Where to Post Your Videos No Matter Your Goal:
Your Website:

Make your website the central hub for all your video content. Instead of just a single "About Us" video, create a dedicated video section, such as a company blog or news page, to regularly share engaging video content. This not only improves SEO but also enhances product comprehension and sales. Statistics show that including videos on websites increases dwell time by 83% (ExplainerCue).

Social Media Accounts:

Leverage the power of your company's Instagram, TikTok, Twitter, Facebook, and LinkedIn pages. These platforms provide excellent opportunities to showcase your latest video content. Animoto reports that 60% of consumers who made a purchase discovered brands through social media.
Where to Post Your Videos to Attract More Visitors: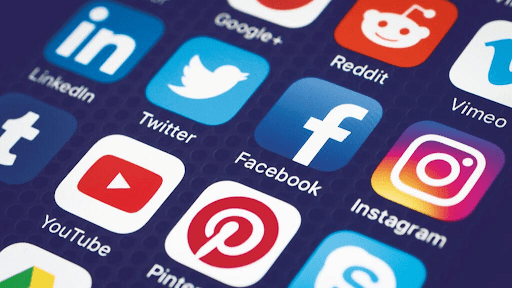 TikTok:

With over 1 billion active users, TikTok presents an incredible opportunity to reach Gen Z and millennial audiences. To make the most of this platform, create engaging and creative content that resonates with the TikTok community.

Facebook and Instagram:

As two of the most popular social media platforms globally, Facebook and Instagram offer both engagement with existing followers and exposure to new audiences through targeted advertising.

Tumblr and Twitter:

Utilize hashtags on Tumblr and Twitter to attract new visitors. Convert your video content into short GIFs and memes to increase shareability and promote your videos uniquely.

Yelp:

For businesses with physical locations, posting professionally produced video content on Yelp's business listing can significantly attract new customers and boost foot traffic.

Reddit:

Engage with Reddit's vast user base by posting your video content in relevant subreddits, including those related to your video's topic. Participate actively in the community to build a loyal following.

TripAdvisor:

Appeal to tourists and locals alike by sharing video content on TripAdvisor. This platform is especially beneficial for businesses with area-specific experiences or attractions.

Dailymotion:

Diversify your reach by posting videos on Dailymotion, a French-based video sharing website. Attract different audiences compared to YouTube or other social media platforms.

Imgur:

Host your video or GIF content on Imgur to tap into a highly active community and increase the chances of your content going viral.

LiveLeak:

Share videos related to politics, world events, or other engaging content on LiveLeak to reach new audiences interested in these topics.

Mix:

Create public-facing collections on Mix and post links to your videos. This curated platform can help you tap into a dedicated user base interested in specific interests.
Related: Video Marketing Statistics For 2023: Trends And Predictions
Where to Post Your Videos to Engage More Followers:
YouTube:

As the second-largest search engine and one of the oldest video-specific platforms, YouTube is essential for engaging viewers and cultivating a community. Regularly upload videos on a schedule and use tags to attract new viewers.

LinkedIn:

Showcase your professional brand by embedding videos natively on LinkedIn. Engage with your audience through your main account or within relevant LinkedIn Groups to build connections and find new leads.

Vimeo:

Leverage Vimeo's emphasis on creativity and high-quality productions to engage with like-minded creators who appreciate artistic content.
Where to Post Your Videos to Nurture Potential Prospects:
Your Marketing Emails:

Strengthen your email marketing campaigns by including valuable video content. Video emails provide an excellent opportunity to convince warm leads to convert into customers.

Instagram Stories:

Use Instagram Stories to nurture relationships with your current followers. Share video snippets, behind-the-scenes footage, or quick tips and tricks to keep your audience engaged.

Pinterest:

Incorporate video into curated content boards on Pinterest, catering to DIY, beauty, fashion, and travel enthusiasts. Encourage followers to re-pin your videos to extend their reach.

Medium:

Republish your branded blog with embedded videos on Medium. Engage with your existing readers and attract new audiences from the Medium community.

Instructables:

If your video offers a how-to guide or tutorial, consider sharing it on Instructables, a platform popular among DIY enthusiasts. Reach an interested audience and nurture potential customers with helpful content.
Remember, every platform offers unique advantages, and your video content may resonate differently with various audiences. Experiment with different platforms, analyze the results, and refine your video marketing strategy accordingly. By strategically leveraging these platforms, you'll unlock the potential to reach and engage a broader audience, boost brand awareness, and drive more business success in 2023.
And If you are looking to create a captivating marketing video that leaves a lasting impression on your audience? Look no further! The key to a successful marketing video lies in hiring a professional video production company like ExplainerCue.
With their expertise and experience, they can craft awe-inspiring marketing videos tailored to your specific needs. Whether you're launching a new product, promoting a service, or aiming to boost brand awareness, ExplainerCue has the skills to deliver outstanding results. Don't settle for ordinary when you can have extraordinary. Elevate your marketing strategy with a top-notch video production company like ExplainerCue and take your business to new heights!