Sleep deprivation is a common problem among most people. The National Sleep Foundation estimates that nearly one-third of Americans get less sleep than recommended each night.
With our busy lifestyles, it's often difficult to get enough sleep. But did you know that there are sleep gadgets for adults that can help you sleep better?
This article will introduce you to 15 of the best tech gadgets to help you sleep better. These devices can help you get the rest you need, from sleep trackers to white noise machines. We tested and read through hundreds of sleep aids that are currently available on the market right now and hope that this list will help you find one that gives you better quality sleep and is financially a good decision as well.
So, if you want to learn how gadgets affect sleep, keep reading!
How to Choose a Sleep Gadget
If you're looking for a way to improve your sleep, you may consider purchasing sleep technology. But with so many options on the market, it can be tough to decide which one is right for you. Here are a few things to keep in mind when selecting a sleep gadget:
First, consider your needs. Are you looking for a way to fall asleep faster? Track your sleep habits. Or create a better sleep environment? Once you know what you need, you can narrow down your options.
Next, take a look at the features of each gadget. Some devices will help you track your sleep habits, while others will allow you to create a custom sleep environment. Choose the features that are most important to you.
Best Tech Gadgets to Help You Sleep Better
1.Honati Air Purifier
Air purifiers such as this one are particularly useful for people who suffer from allergies or are sensitive to air quality. It raises indoor air quality so that you may breathe clean air inside your home. 
You can rest assured that the air you breathe at night is of the highest quality because it traps allergies, pet hair, dander, pollen, smoke, mold, odor, and dust particles. 
To help you see better at night, you may choose between two brightness settings (soft light and normal light), or you can completely turn the light off to create the perfect sleeping environment. You will undoubtedly fall asleep soundly due to the calming hum.
Overall, if you've been debating and researching for a long time about whether to buy one, this could prove to be life-changing, especially if you are an asthma sufferer. These can get quite pricey sometimes but with the amount of dust and micro particles that it collects, you won't be disappointed.
2. Sound Sleeper Pillow
Have you ever heard of a whispering pillow? Surprisingly, the Sound Sleeper Pillow is one of our favorite modern tech products. With the help of sound, this innovative sleep product seeks to enhance mental health by promoting restful sleep and relaxation. 
Do you require earbuds? No! Direct sound playback from your pillow is made possible via an unnoticeable built-in speaker.
This pillow's luxurious quilted microfiber fabric and soft, springy, dense fiberfill for maximum relaxation offer exceptional comfort in addition to sound. You can use this device to fall asleep while listening to your favorite podcast or soft music.
Overall, we have to say this is a revolutionary way to wind down through the use of power and sound. We felt like the pillow itself is very comfortable and if you love drifting off to music or a podcast, then we highly recommend trying this.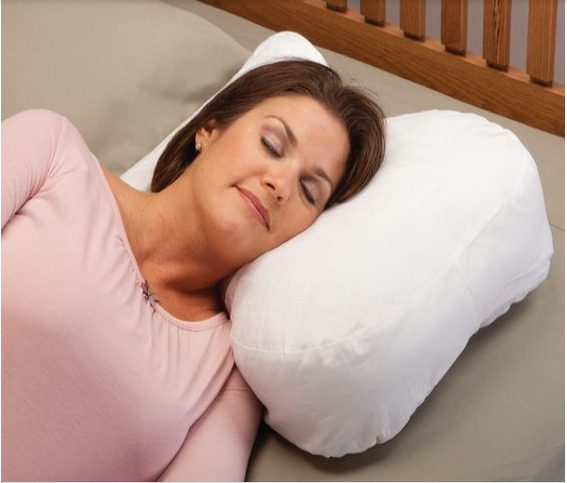 3. A Galaxy Projector
Star projectors are an excellent way to include relaxing colors in your bedtime routine for improved sleep. A galaxy projector like this one from Royal Rose will transform any space in your household with simply a touch of a button.
But why, you wonder, is this star projector helpful for sleep? 
It comes in red, blue, or green, which can improve sleep. It is also the simplest to put up right next to your bed; all you need to do is plug in the USB after connecting it to a wall charger.
Many miniature laser stars appear immediately, and you may bend the cable to direct the stars onto your walls or ceiling. It's the simplest way to change your environment and mindset to promote restful sleep.
It's the best way to calm down before bed where you can play your favorite relaxing audio along with the lights. It will transform your entire room and take your Netflix evening to the next level.
Overall, we absolutely love this product. It was tough to leave it out of our top two but if you are a parent of young children, then this is a must-have. This will get your kids hurrying into bed while helping them wind down when it comes to their bedtime. The galactic spectacle provides a wow factor while relaxing at the same time.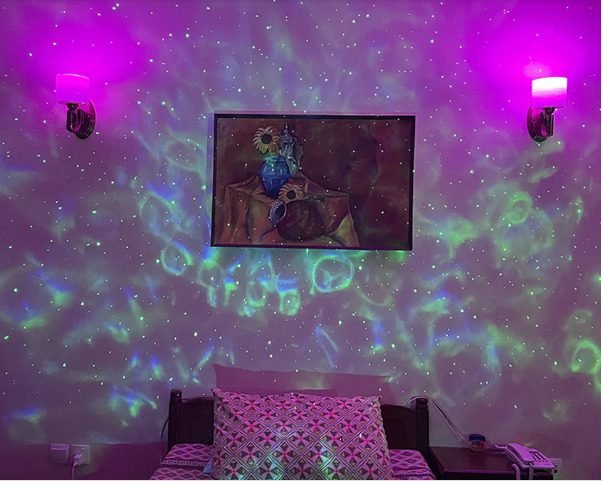 4. Brain Sensing Headband
The Brain Sensing Headband won't put you to sleep right away, but it's a wonderful gadget for getting better sleep in the future because it tracks your respiration and heart rate in actuality as you go through your "sleep journey."
You can start your journey to the realm of peaceful unconsciousness with up to 500 guided meditations from premium subscriptions, which are best appreciated with optional headphones. The battery-operated headband is composed of stretch fabric that is cozy and breathable and was created with nighttime use in mind.
This is probably quite an unknown product that not many have heard of but with how beneficial meditations are for your mind, we definitely recommend giving this a go. Simply, listening to a relaxing guided meditation will help calm down the mind ready for a good night's sleep.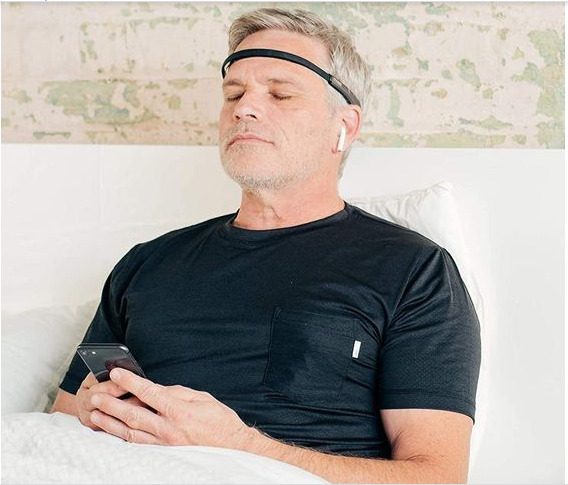 5. Portable White Noise Machine
A portable white noise machine is ideal for individuals who find it impossible to fall asleep in complete silence. This device can emit gentle and relaxing noises all night long and is Alexa-compatible. 
This device has a headphone connector and more than 30 different noises, making it ideal for individuals who share a bed. It is a travel-friendly device. Its compact design makes it incredibly simple to pack and take with you wherever you go, allowing you to get greater rest on the road.
Another unique device that not many people will have heard of but one that could prove to be life-changing. Some people like having background noise to help them sleep like a rain sound. It's a very simple-looking device that holds all the sleep-soothing sounds you need.
6. A Hug Sleep Pod
A simple concept on Shark Tank came up with the Hug Sleep Pod. The Hug Sleep Pod features a classic layout that uses light compression. Your entire body will feel calmer as a result of this compression. 
This calming pressure is intended to mimic the calming stress you experience when receiving a hug! There is evidence that it will help you fall asleep and remain asleep more easily. 
This product's unique four-way stretch fabric is designed to create a soft, relaxing pressure. It is made of soft, breathable material that helps manage your body's temperature while sleeping.
With the Hug Sleep Pod, you can easily wash and dry it, making it easy to care for and comfortable to sleep on.
Overall, another creative sleep aid that we feel is quite similar to a weighted blanket but without the extra weight of hauling it around and getting too warm. This folds up to something smaller than a t-shirt which is perfect for carrying it around and is warm enough while also being breathable so doesn't get too hot.
7. Wearable Sleep Tracker
A sleep tracker is perhaps the sleeping technology device that is used the most frequently. This device keeps track of a person's sleep, typically by measuring movements and inactivity. Investing in a sleep tracker may make sense if you feel you haven't been getting enough sleep recently.
These amazing devices can monitor your vital signs, heart rate, activity, breathing, and more, in addition to your sleep. 
The remarkable thing about these gadgets is how simple and inexpensive it is to wear them on the wrist. They are portable, thin, and universal, so owning one won't make you regret it.
When it comes to sleep trackers, you are spoilt for choice as to which one to go for. They are usually a compulsory feature when it comes to any fitness watch. If you don't know exactly how much sleep you are getting and the quality of sleep, then it's difficult to know if the changes or aids you are buying are working so we definitely recommend buying a tracker so you can track your progress.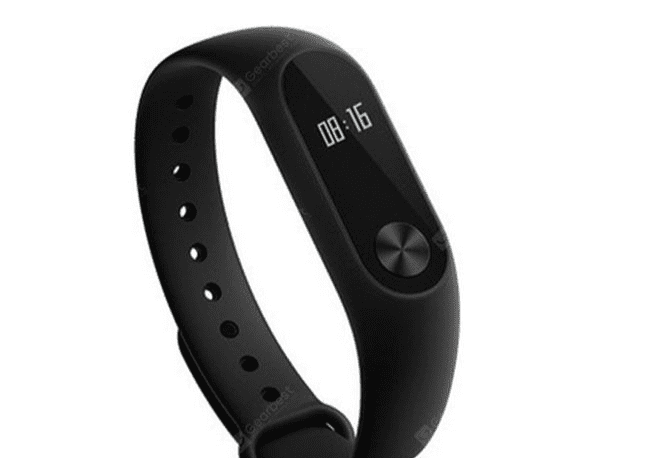 8. A Hybrid Duvet
Finding that perfect temperature while trying to relax may be difficult, and while we've all tried the "one leg in, one leg out" technique, it's not always a major success. 
The hybrid duvet's temperature-controlling characteristics are designed to alleviate this inconvenience. When you're too hot, the duvet's Stratos temperature management feature stores the extra heat and releases it when you feel cold, ensuring you always have the correct amount of warmth.
You may choose from a single, double, king, or super king-size, so no matter how you want to sleep, there is a size for you. If you want to give it a little TLC, you can also throw it in the washer at 40 °C.
Overall, if you are used to feathering duvets or any other standard ones then you need to give this a go! You will feel like you are sleeping under a cloud as it wraps itself around you without feeling heavy or restricting. Be careful though as you may never want to get out of bed so you've been warned!
9. Flare Audio Earplugs
Normal foam earplugs are useless if you want to achieve complete acoustic isolation. In the first place, they are uncomfortable to wear if you lie on your side, and in the second, they just aren't effective enough in blocking sound.
Flare audio earplugs address both issues by having a soft tip on each end that doesn't hurt when you lie on them and a titanium or aluminum core that cancels out any noise that could interrupt your sweet dreams.
Overall, another unique sleeping aid you may not have heard of before but could make a huge difference. When we tested these, they protected perfectly and were easy to put in by following the instructions. They are very comfortable to wear and a great all-round purchase.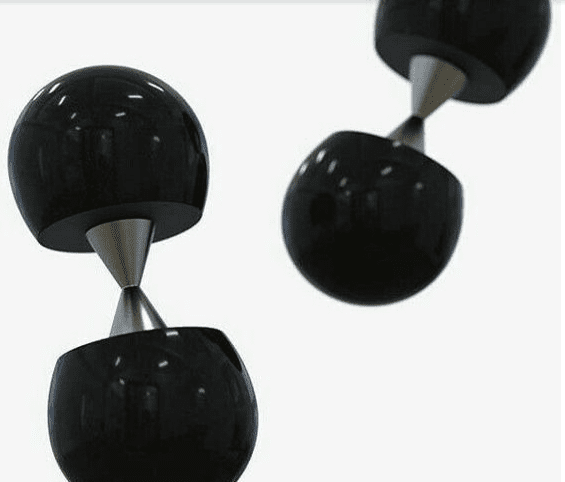 10. A Bedside Google Nest
Few smart speakers can track your sleep as effectively as the Google Nest 2, even though you may already have your choice of the best devices scattered throughout your home to control the lights, keep track of chores, and get the news.
With Google's exclusive Soli sensor built into the Nest smart display, people can get information on ambient elements like light and room temperature as well as sleep insights like respiration rate, sleep disturbances (such as coughing or snoring), and sleep efficiency. 
The Google Nest 2nd Gen has Google Assistant and serves as a hub for smart homes in addition to tracking sleep.
Overall, we all know the conditions in our bedroom can have a huge impact on our sleep quality including the temperature. The Google Nest will track what you like while you are at home while also contributing towards saving on your energy bill. It's very easy to install and program and will help you wind down when it's time to get some sleep.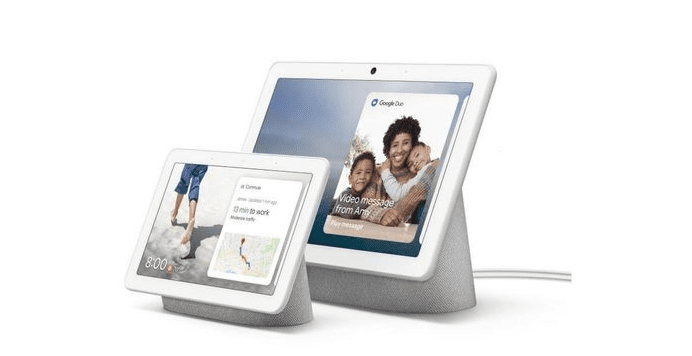 11. Sleep And Wake – Up Light
If you want to sleep peacefully, Sleep and Wake-Up Light can help. It simulates a natural sunrise and is provided to keep your body energized as you sleep or wake up. The gentle lighting adds a thoughtful touch to the sleeping routine and allows for worry-free breathing through light. It also enhances mood, overall well-being, and sleep quality.
Users can select the music or sound from a local FM radio station or music library to wake them up. It is simple to choose brightness levels with various light settings to increase the intensity and establish greater light settings.
Overall, this is a more expensive solution that might not fit everyone's budget but what a fantastic idea! If you would like to transition to a morning person then you can use this to mimic sunrise and natural bird noises instead of the harshness of a morning alarm. For people who struggle to get up in the morning, this is definitely worth a try!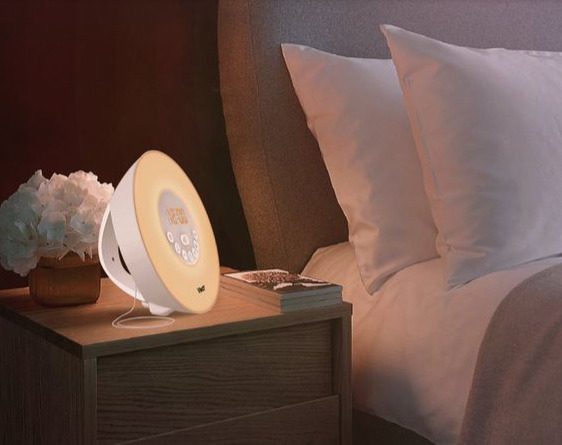 12. A Smart Nora Device
Smart Nora is your option if you want a contact-free snoring solution. The gadget provides a simple and useful method for gentle and snore-free sleep by identifying early sounds. It helps people improve their mood and get a good night's sleep.
Smart Nora operates on every body part, including the stomach, back, and sides, from top to bottom. The product works with fluffy, thin, gentle, and firm pillows. Users can also adjust for better, more reliable, and cozier results. 
The base unit of the Smart Nova also has sensitivity and inflation settings, providing the optimal snore-free sleeping pattern.
Overall, another one that you may have not come across and that's not spoken about much. Snoring can have a big impact on getting good quality sleep especially if it causes you to wake up in the middle of the night and in a lot of cases your partner as well. We are sure that the person whose sleeping next to you will appreciate this as much as the person for who this is for!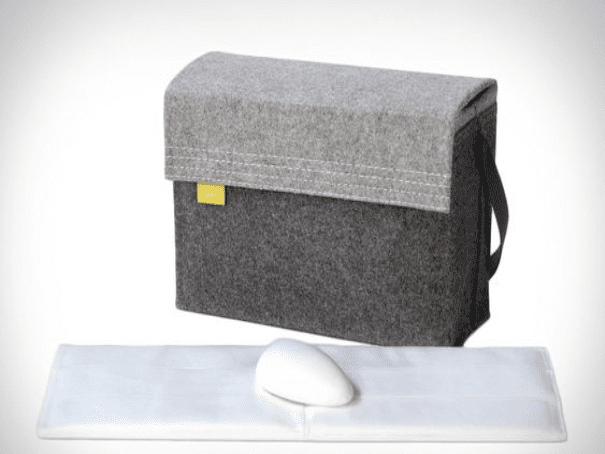 13. An Eye Massager
Overworked eyes can cause pain and irritability, making it difficult to sleep. To reduce pain, the eye massager can compress, heat, and massage your eyes. It's used as an eye mask. 
The device offers options for vibrating trigger points and percussion massage. Too much screen time during the day can also help to lessen eye dryness, puffiness, migraines, headaches, and tension. This device is also ideal for restful sleep.
Overall, we were stunned at how people there are in the market and the fantastic feedback they have gotten so far. The benefits go much further than just improved sleep. If you get headaches and eye strains then this is a must-try. Although it may look like a big VR torture device, it feels light on the eyes and very relaxing.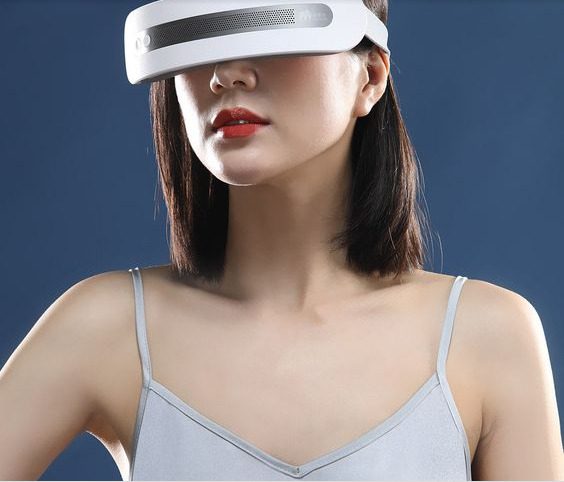 14. Dodow Device
Dodow has hypnotic effects, so breathe in and out to improve your sleep. To activate the 8-or 20-minute modes, users tap the surface once or twice. The product intentionally prolongs sleep while allowing exhalation and inhalation to improve and hasten sleep.
Dodow can turn itself off after each session when you doze off on your own. It is a one-stop experience for everyone looking to get better sleep and keep their mental wellness.
Overall, another item with a unique name that you may not have come across. It's one that we were slightly skeptical about when first coming across it but there were some very interesting reviews. The first time you try it, you will feel a deep sense of relaxation even if you are a regular meditator. It's a great way to wind down before bed in the evening that will leave you feeling very calm.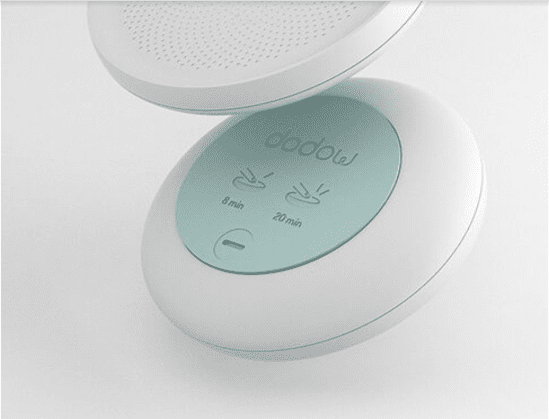 15. Oura Ring Tracker
Oura Ring is a well-liked gadget for precisely tracking sleep quality since it uses a brand-new, cutting-edge sleep staging algorithm. It interprets vital signs, including HRV, heart rate, and body temperature, to determine the duration and quality of sleep. 
Oura Ring uses a continuous monitoring system to assess blood oxygen levels and read the quality of his/her sleep each night. It investigates how the body reacts to decisions, routines, and restorative time.
Overall, these have been around for a while and are well-known sleep aid for tracking sleep. We can't verify how effective these are and can be very hit-and-miss. It's helped quite a few people in terms of monitoring how well they are sleeping. There are better options out there with more advanced technology but we think this is a great budget-friendly way to monitor your sleep.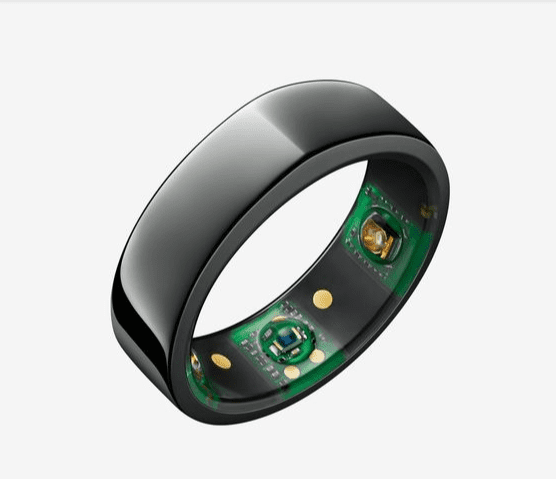 Bottom Line
I hope you enjoyed our blog on tech gadgets to help you sleep better. Through my thorough research, I found that there are a few best sleep technology that you should seriously consider investing in. These gadgets will not only help you sleep but also boost your productivity in the morning.