Running an online business isn't easy. As an entrepreneur, you probably shoulder several responsibilities and often multitask to execute your duties. However, this increases your chances of making mistakes, especially the ones that can hurt your business significantly.
Hiring a full-time person for a one-off project like a Magento store redesign or migration isn't feasible. Fortunately, Magento consulting services can help you fill a temporary need at a fraction of the cost of a full-time hire.
Chances are, you've considered hiring a Magento consultant at some point in your entrepreneurial journey but never followed through with it. Therefore, we've put together a list of sure signs to help you identify if it's time to hire a consultant.
1) You don't know Magento
Magento is a complex ecommerce platform designed to meet a diverse range of needs for ecommerce business owners worldwide. As a first-time Magento store owner, you might find the amount of functionality it offers intimidating.
A Magento consultant will dive deep into your business processes and devise a strategy so that your business can use Magento effectively to further your organizational goals. They will help you understand Magento and teach you how to leverage the platform effectively.
2) You don't know which edition of Magento is right for you
Magento offers two primary editions: Magento 2 Open Source and Adobe Commerce. The open-source version packages essential ecommerce functionality, while Adobe Commerce is a paid subscription that offers advanced ecommerce features.
Choosing the right edition is crucial to ensure you have the proper application for your business needs without subscribing to features you don't need. A Magento consultant can help you figure out the best edition by analyzing your unique business needs and recommending a solution tailored to meet them.
3) Your website takes forever to load
Website performance is the backbone of a user-friendly shopping experience. And as of June 2021, it's also a factor that affects your SERP rankings. So, if you're battling a slow Magento website and trying to use cache warmers to improve performance, that's a sure sign that you need Magento consulting services.
Magento stores are designed to ensure performance and serve high-traffic ecommerce websites. Implementing Varnish and Redis on your Magento store can help you bring your page load times down to as little as 1 to 3 seconds.
A Magento consultant can help you configure your website caching so that you can experience the performance of a well-optimized Magento store without using a cache warmer.
4) You want to re-platform to Magento
There are several user-friendly ecommerce platforms on the market today. But few can offer functionality on par with Magento and none without a price tag like Magento Open Source.
Suppose you want to re-platform your online store with Magento 2. In that case, you will need a Magento consultant to help you migrate your store data and integrate Magento with your organizational systems and business processes.
5) You're still using Magento 1
Adobe ceased support for Magento 1 on 30th June, 2020. Using legacy software puts you at risk of suffering a security breach and makes your business PCI DSS non-compliant. If you're one of the 50,792 websites running an unsupported version, that's a sure sign that you need assistance.
There's no doubt that Magento migration is a complex task. So, if you find migrating a Magento store beyond your area of expertise, Magento consulting services by Staylime can help you plan and migrate your store to Magento 2 successfully.
6) You don't have a mobile website
As of 2021, there are nearly 6.4 billion smartphone users globally, and that number is estimated to cross 7.5 billion users by 2026. With mobile commerce estimated to account for over half of all retail ecommerce sales in the US in 2021, having a mobile-friendly website is no longer optional.
If you're still running a decade-old website that isn't mobile-friendly, it's time to invest in a website redesign. A Magento consultant can help you identify the best approach to a website redesign. They can evaluate your business and analyze if a mobile-friendly theme or a PWA website might be more suitable for your business needs. 
7) Your website design is outdated
Your website represents your business; you don't want it to come across as outdated and irrelevant. If you haven't invested in a website redesign in the last five years, that's a sure sign that you need Magento consulting services to refresh your website and branding.
Magento consultants know how to blend content and design to create a cohesive user interface. They're experts at achieving the perfect balance of form and function to create an engaging shopping experience.
8) Your last developer is MIA
Although hiring a freelance developer for a one-off project might seem like a good decision at face value, it can quickly become a nightmare. There were numerous cases when developers have held websites hostage and even abandoned projects midway.
Magento consultants can help you rescue failed development projects and even take over a project midway if you're unhappy with the direction it's headed. They'll evaluate the project and advise you on the best approach to achieve a fruitful outcome.
9) You need more functionality
Magento offers a lot of functionality out of the box. Additionally, it has a diverse global community of developers that create extensions to enhance its functionality to suit businesses with varying needs.
Suppose you find that none of the existing solutions meet your needs. In that case, a Magento consultant can help analyze your requirements and implement a solution through custom extension development.
10) Your website doesn't rank on search engines
Ranking your website on search engines is essential. Without a long-term SEO strategy, you're likely to rely on paid ads for your business permanently.
A Magento consulting agency can help you optimize your Magento store to rank on search engines. They can help you develop a long-term strategy to ensure your business generates traffic and leads organically.
11) Your website isn't integrated with your business systems
If you haven't integrated your website with your business systems, you're likely struggling to manage and reconcile accounts and inventory for your business.
Magento supports popular API technologies like SOAP, REST, and GraphQL. It allows merchants to integrate their stores with most modern systems. A Magento consultant can help you leverage Magento's API to integrate your organizational systems and improve the efficiency of your operations.
12) Your store has a high bounce rate
According to Semrush, the optimal bounce rate for a website is usually between 26% and 40%, with 56% to 70% being considered high. If you find that your website bounce rate is greater than 70% and you can't pinpoint the reason behind its lackluster performance, you need Magento consulting services.
Several factors can contribute to a high bounce rate, including low-quality content, poor design, and incorrectly implemented analytics. A consultant will analyze your store and help you identify and address the cause to optimize your website bounce rate.
13) Your store has a low conversion rate
Suppose you find that your website bounce rate is optimal, but your conversion rate is below the industry standard. In that case, a Magento consultant can help you identify why your website cannot convert its visitors to customers.
Several factors might contribute to a poor website conversion rate, including poor UI/UX design, excessive pop-ups, and a buggy theme. By investing in a consulting service, you can improve your website conversions and optimize the ROI on your marketing endeavors.
14) You're concerned about your store security
Adobe hosts a bug bounty program to allow security researchers to report vulnerabilities in Magento. However, as a store owner, the security of your Magento store is your responsibility. Magento consultants can help you identify vulnerabilities in your store and server configuration so you can mitigate potential security breaches.
They can also help you draft an action plan to secure your store and protect valuable customer information in the unlikely event of a breach. Don't sit back and wait for disaster to strike. If you're worried about your store safety and don't know where to start, that's a sure sign that you need Magento consulting services.
It's time to simplify managing your Magento store
Operational efficiency is key to business success. Cutting corners and rushing tasks can be catastrophic for your productivity and hurt your bottom line significantly. A Magento consultant can help you fulfill your business needs more cost-effectively than a full-time hire.
Magento consulting agencies can help you identify hidden problems in your website performance and design solutions tailored to your business resources and needs. They can help your business simplify processes, minimize cart abandonments, and maximize sales with Magento.
If any of the signs we've mentioned ring true for you, it's time for you to hire a Magento consultant for your business.
_______________________________________________________________________
Author: Jan Guardian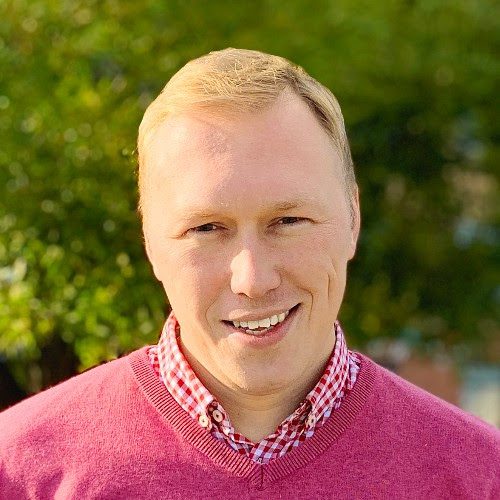 Jan is the Chief Business Development Officer at Staylime, a Magento design and development company headquartered in Redwood City, California. He is a Member of the Magento Association and an Adobe Sales Accredited Magento Commerce professional. Jan is responsible for developing and leading the sales and digital marketing strategies of the company. He is passionate about ecommerce and Magento in particular — throughout the years his articles have been featured on Retail Dive, Hacker Noon, Chief Marketer, Mobile Marketer, TMCnet, and many others.