Compared to what it was 3 and 5 years ago, the situation with investments in the online dating market has changed significantly due to the increasing problem of loneliness. Recently, the Centennials (Generation Z) overtook the Millennials (Generation Y) as the loneliest generation. This was confirmed by the results of a study by the American Health Organization Cigna, which interviewed people aged 18 to 22 years.
61% of US citizens feel lonely. Growth in 2019 was 7% compared to 2018. What results 2022 will show can be predicted based on the coronavirus outbreak. All of the above makes you take a fresh look at the dating industry, which dictates new conditions during the pandemic: either you get acquainted online with Ukraine women for marriage on https://ladadate.com/ukrainian-brides or you don't get acquainted at all.
High User Churn Rate
It is known to be one of the most significant indicators for any SaaS company. In total, there are two main types of user churn:
Natural outflow. The company is powerless to influence it. Such an outflow usually does not affect the NPS (customer loyalty index).

Churn is caused by the fact that the client is not satisfied with the price-quality ratio of the product, or it lacks the declared functionality. This churn will negatively impact NPS.
Unlike other industries, there are benefits to churn in the dating industry.
First, churn can attract new users. In the case of a dating app, the user could have found their soulmate through your product. It is quite logical that after that, he/she will most likely delete the application. At the same time, such a user can leave a positive review about your service, recommend it to friends and acquaintances, thereby helping to attract new users. As a result, NPS will grow.
Second, the high churn rate is an invaluable resource for new players. People tend to try several applications before they find a partner with whom they are ready to build a serious relationship. In the US, users typically install up to four dating apps on their smartphones. Yet, according to a 2017 study by advertising agency Ogury, a third of Americans who use the top five dating services delete an app on the same day they download it.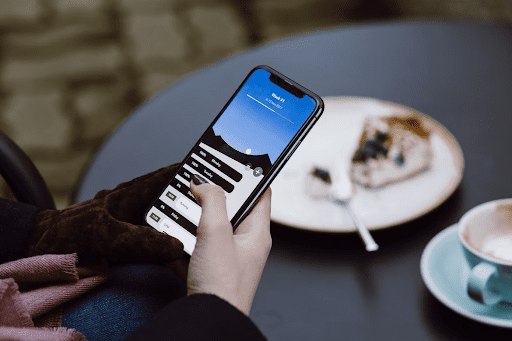 Moreover, if 40% of users move from one app to another (which is about the same level of user churn in dating apps), then this means that you have 40% of the market available from the very first day. Thus, the dynamism of the market and changing user preferences play into the hands.
Only Specialized Funds and Investors Invest in Dating
Three key trends can change this vision of the market:
Investors will begin to recognize that their children are using dating sites, and creating better products in this field can benefit the entire society.

Investors themselves are starting to use dating. So, in the United States in 2020, users of dating services aged 55 to 64 years old brought 12% of the total revenue of dating, and users over 65 years old — 5%.

The role of young investors in decision-making is steadily increasing. Those people who were still in college when Tinder was launched will invest in the services they use themselves.
Moreover, angels are starting to actively invest in dating. Unlike funds, they are freer to choose and often consider dating as a promising area for investment.