There are still many people who wonder why blogging is so important? Blogging doesn't seem like an important thing to do. That can not be any more wrong. Especially if you are a small business, blogging could be pivotal for your exposure and growth. Your marketing strategies will depend on it. Now, it is vital for businesses to stay with the trend and engage their audience. More importantly, be consistent. Blogging could very essential for that.
Top 7 Reasons That Your Business Needs Blogging
Blogging can take many forms of writing. According to your marketing strategies, your approach may change and good engaging content can attract your audience and make them believe in your product or service. You should join a digital marketing institute so that you can learn all about blogging before beginning…
1. Makes your Brand a Leader
Blogging is a very good approach to set up the minds of your target audience. Use blogs to showcase your knowledge about the industry and how well you know your work and the challenges that come with it. When you are writing a blog, you must think from the perspective of your audience and answer the questions that may arise in their mind. Share interesting facts about your industry and maybe even show them how well you are doing in the industry with some graphs and infographics. Always keep it engaging.
2. Share Relevant & Engaging Content
It is not easy to get everyone together and share information about your product/service. Blogging can be a great way to move forward with this. Create a set of blogs that explains what your product/service is about and how you came to think of it. Why it might be helpful to your audience. All such information will attract and engage your customer to listen to you and know more about your product. Most important use blogging to answer their existing queries and the queries that may arise when you explain your product/service.
3. Attracts New Leads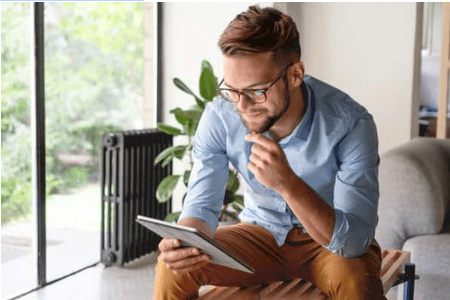 By creating targeted content, you are addressing a particular group of people, your target audience. Now, out of these audiences, some might be your existing clients, some might just come looking in search of something new and some might be the potential clients that are genuinely trying to understand the product before investing in them. So also think from the perspective of a person who knows nothing but would want to know about your product/service. Give them the understanding so that they turn from potential customers to customers.
4. Creates a Community
You can use your blogs not only on your company websites but also share them through social media to reach a wider audience. Make it easy for your audience to reach you. Through your writing, spread your ideas and create a community. You will see how many people wanted content like yours and now have come together. Do not let your blogging stop once you publish it, regularly update it and converse with your audience to make it an active community. This will create enthusiasm and eagerness to know more.
5. Advertise with your Content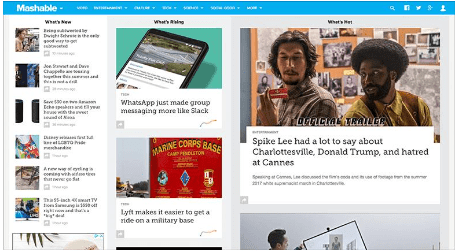 You can allow ads on your content or you can post advertisements on other related blogs. So when you post an ad, ensure that the content is catchy and even between different content it might catch the eyes of the audience. Another way could be solely from the business perspective to earn revenue from your blogs by allowing advertisements on them.
6. Helps Build Trust
Allow feedback from your audience, and encourage your audience to share their thoughts with you, this way you will be able to converse with your readers and know exactly what they think about your content. After which it is crucial to understand their criticism or appreciation and revert them with a good response. This will help you build trust with your audience and can go a long way to becoming a successful relationship.
7. Helps you Build Database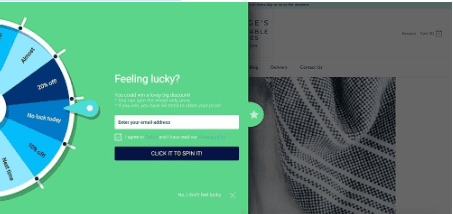 When you add blogs that are interactive and conversational with your audience, you will tend to get responses to your blogging. You might get good reviews or queries or simply criticism. Take all that to make a good repo with your audience. In the meantime also make them want to write on your blog. This will allow you to gather email ids of all potential customers and target them specifically in other ways as well.
8. Differentiate your Brand
The way you use your blog can differentiate your brand from others. There are many things to consider while you are blogging. Your content marketing strategy will be very crucial. Your content engagement techniques and how valuable you make your blog for your customers can help them differentiate your brand from your competitors. Blogging can help you be more personal with your customer as well.
9. A Cost-effective Approach
Blogging with the help of SEO can prove to be very cost-effective. Using the organic way of SEO can help you reach and target audience and with time increase your reach as well. You can convey your messages easily to your customer, it may take time but in the end, the whole process will be very cost-effective. The investment of time would be more than the money.
10. Blogging can help you gain long-term result
Blogging if done with consistency can drive long-term results. Provide valuable content for your target audience and this will with time help you gain traffic and convert that traffic into leads. If you are consistent and dynamic with your blogs, you will only get better and better with time. 
Have You Started Your Business Blog Yet?
I don't think we need to explain it any more than that. Blogging is not useless, it can be a very effective way to engage with your customers and share your knowledge and attract them to buy your product/service. At the same time, it will allow you to listen to your customer and work accordingly to make your brand successful.