YouTube has become a go-to platform for people to consume content related to entertainment, education, music, short films, podcasts, news, and much more. There's no end to the type of content being created by millions of creators out there in the world. It has created new challenges for creators to come up with creative video ideas and grow their audience.
This article talks about the 10 best types of YouTube video ideas that will help startups, SMEs, and even MNCs to grow their business on social media. We also have a complete blog on the benefits of social media marketing that might be helpful for you to get started with it.
Looking for an Easy-To-Use Video Creation Tool?
Before jumping into our list, let us introduce you to Doratoon. It's a powerful software to generate high-quality videos. Doratoon can turn your YouTube ideas into reality with its thousands of customizable templates.
Digital art creators can inspire their creativity by using 1000+ animated characters with full-of-emotions facial expressions provided by Doratoon.
Doratoon helps you create:
Whiteboard animations that are easy to understand.

Engaging YouTube intros.

Short stories that make a statement.

Motion graphics for your videos to look appealing.

Attention-grabbing YouTube videos with thousands of themeful templates.

Mesmerizing YouTube outros with millions of short video clips.
Let's get back to the list of marketing ideas for YouTube that can eventually grow a business.
1. Product Reviews
People love to watch product reviews and it has become their standard practice to check out the reviews of a product before buying it. It's a great way to make an informed decision while purchasing any product.
If you're looking for YouTube channel ideas, then this is the one you should go for because the products are never going to stop launching and people will always be in search of their first-look reviews. Product review channels are already doing a great job and such creators can help you grow your business by endorsing your products.
2. Unboxing
Peeling off those plastic covers from anything packed is amazingly satisfying. It's not always about the product's first look, but it's about that ASMR experience that we all get while watching unboxing videos.
Unboxing somehow relates to product reviews as well, but creators have gone too far by creating amazing content around it. The watch-time of unboxing YouTube channels has some crazy stats and these YouTubers are a great option to partner with if you want to promote your business.
3. Explainer Animated Videos
You might have encountered such short explainer videos with amazing animations while searching for content about your History presentation in college. These explainer animated videos are a great way to make complex concepts easy to understand.
It's one of the best YouTube channels ideas because of its potential to grab more audiences. With Doratoon, you can create some epic explainer animated videos by using appropriate characters and its AI dubbing technology that helps creators to script speech-to-text dialogues.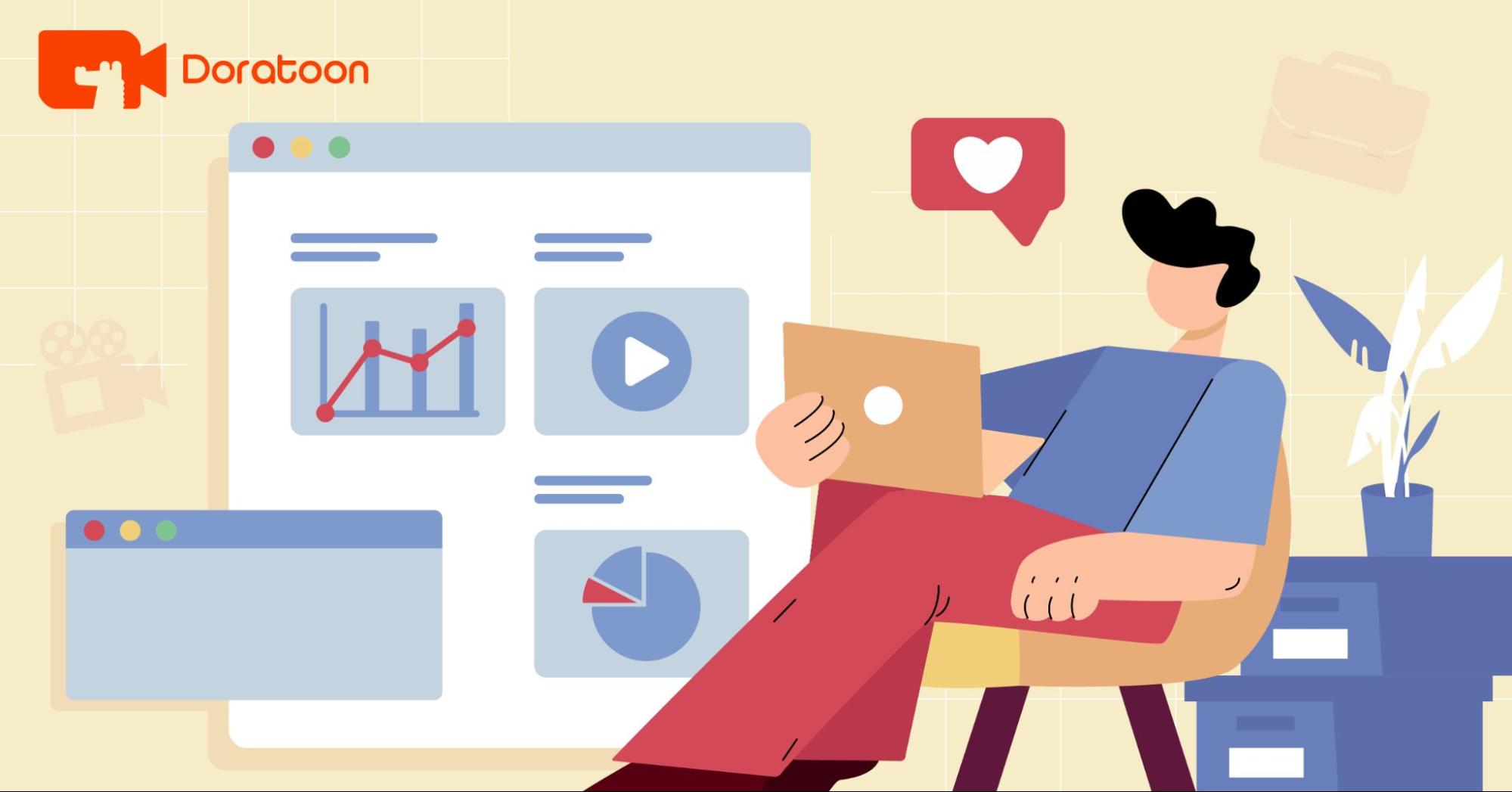 4. Educational Videos
YouTube is full of tutors with a great set of educational videos. It not only includes content from the syllabus but also includes lectures to learn software programs, how-to videos, cooking, and other digital skills.
Tutors are mostly considered to be the opinion leaders among their audience so if you're planning to partner up with them, it would be a great opportunity since it will help you grab a larger chunk of the market. To do that, your business offerings must, somehow, relate to the target audience.
5. Vlogs
The subscribers of the vloggers are more like their families. They interact, have fun, do live sessions, and create memories together by sharing their life events. If you know how to speak well and engage your audience, you can create your audience on social media.
It's all about creating a community and having a great time together. Creating content that your audience loves to watch and resembling yourself with them is the key to a successful vlog channel. It's one of the most effective YouTube video ideas and a good vlogger is considered to be the opinion leader of his/her audience.
6. Podcasts
According to Edison Research, more than half of Americans over the age of 12 listen to podcasts. Podcasts have become so much popular that it has become one of the primary earning sources for many YouTubers and social media creators.
They create podcasts by inviting experts from different fields and discussing hot topics in society. People love to listen to experts' opinions and gain knowledge. It's a great activity for many in their leisure time.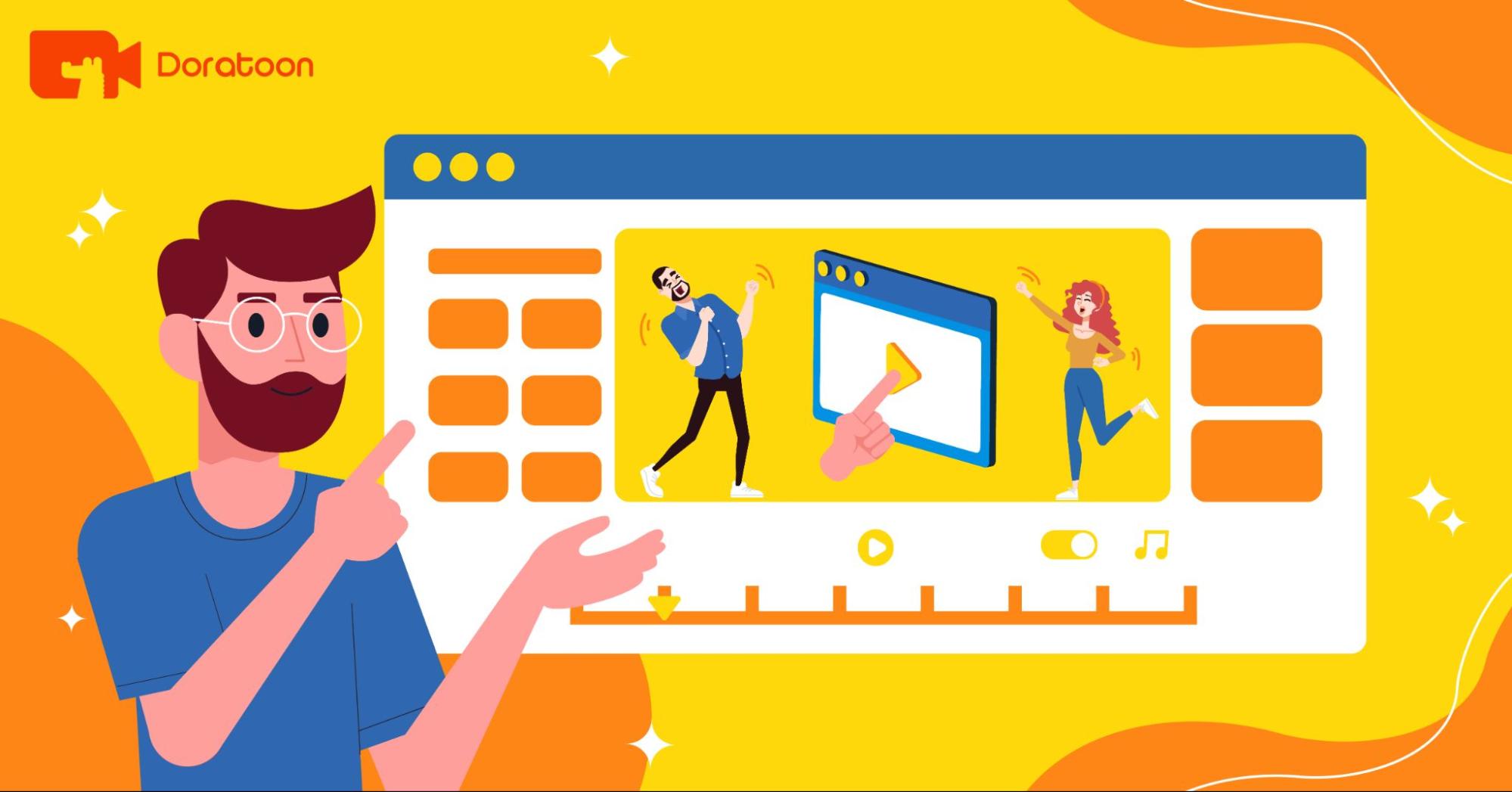 7. Video Games
Gameplay walkthroughs and Esports have become quite popular these days. People love to watch competitive multiplayer gameplays and highly competitive streamers are making their way up the ladder.
If you have business offerings related to this niche, video game streamers are the guys to partner up with.
8. Music
The YouTube channel that has the most subscribers on YouTube is a music production company. Apart from the music industry that has grown on YouTube, it's a great place to sell your skills as a musician. You can share your music projects on YouTube and grow your very own audience.
9. Travel
Traveling the world and sharing it with your followers is a matchless experience. People travel to mountains, do solo camping, and survive hard weather, and it just feels so thrilling to watch. YouTube is full of such amazing creators and it's one of the best types of YouTube videos through which you can grow your business.
10. Beauty and Fashion
According to Statista 2022, 46% of the YouTube users are females, and targeting them with the products that they're interested in, is a great idea. The beauty and fashion industry are super rich and you can easily grow your business around such a genre on YouTube.
Final Thoughts
We discussed in detail about the 10 best types of YouTube videos to grow any business. We also talked about how to create awesome YouTube videos with Doratoon with just a few clicks. It's all about dragging and dropping your desired template, design elements, animation, and hundreds of other objects into your scene.