In the picturesque region of Sunamganj, a dynamic figure by the name of Pradyut Kumar Talukdar is leaving an indelible mark. Beyond his successful business endeavors, Pradyut Kumar Talukdar has emerged as a key player in local politics and a passionate advocate for social change. His journey, marked by unwavering dedication to his community, paints a compelling picture of the intersection between politics and social welfare.
A Political Journey with a Purpose
Pradyut Kumar Talukdar's involvement in politics stems from a deep-seated desire to uplift his community. As an Executive Member of the Sunamganj District Awami League, he has been an active participant in local political affairs. This position, endorsed by none other than Bangladeshi Prime Minister Sheikh Hasina, highlights the trust placed in him as a community leader.
But his aspirations go further. Pradyut Kumar Talukdar has expressed a willingness to stand for Member of Parliament elections if the people of Derai-Shalla Upazila in Sunamganj desire him to represent them. His political journey is a testament to his commitment to democratic values and serving his constituency.
A Champion of Social Change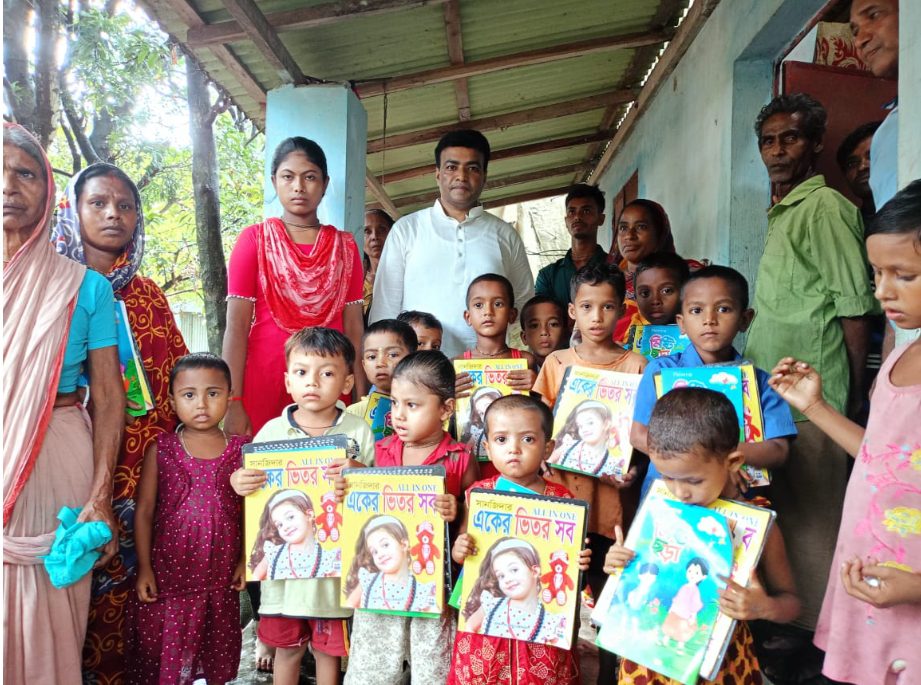 Beyond the political arena, Pradyut Kumar Talukdar has made substantial contributions to social welfare. His dedication to community development shines through his philanthropic efforts. He frequently returns to his hometown in Sunamganj to provide meals to those in need, acknowledging the importance of addressing hunger among the underprivileged.
His role in building homes for flood victims, organizing healthcare camps, and offering financial support to those facing adversity showcases his commitment to social progress. Pradyut Kumar Talukdar's heart lies with the people of Haor, and he has played a significant role in improving their lives through his establishment of the Haor Prayas Foundation.
The Haor Prayas Foundation: A Beacon of Hope
One of Pradyut Kumar Talukdar's proudest achievements is the Haor Prayas Foundation. This organization operates 20 pre-primary schools in the Haor area, with a mission to provide quality education to the underprivileged. These schools serve as beacons of hope in an area where education was once a distant dream for many.
The foundation's work extends beyond education; it focuses on improving the overall living conditions of the Haor people. Pradyut Kumar Talukdar's dedication to this foundation showcases his unwavering commitment to social justice and creating opportunities for those who need it most.
Looking Forward: A Vision for the Future
Pradyut Kumar Talukdar's journey is far from over. He envisions a future where politics and social work seamlessly blend to create a better world for the people of Sunamganj. His commitment to serving his community, whether through political representation or social initiatives, remains unshaken.
As he contemplates standing for Member of Parliament elections in Derai-Shalla Upazila, he does so with a promise to listen to the voices of his constituents and work tirelessly to address their needs.
In the evolving landscape of Sunamganj, Pradyut Kumar Talukdar stands as a symbol of hope, a bridge between politics and social change. His story is a testament to the power of individuals who are driven by a deep sense of responsibility towards their communities.