The world of cryptocurrency is likened to the legend of the Greek monster Hydra. When one head is cut off, two will take its place. Many players come up, then they fall, only to have other cryptos take their place. The never-ending competition makes trading in crypto more fun and exciting.
Recently, the crypto Milady Meme Coin (LADYS) has been making headlines when it rose 12.51% when the market was down by 0.38%. The same goes for Pepe (PEPE), as it blasted a mindblowing 20% with $100 Million in trading volume, raising from $0.000001185 to roughly $0.000001356. During this time, other coins also want pieces of the crypto pie. One such crypto is Elonator (ETOR). They have set out to raise their presale games by providing exciting prizes, referral tokens, and other vested bonuses. Let's dive into it and see what the fuss is all about.
<< Click Here To Learn More About Elonator Presale >>

Milady Meme Coin: The Lady Makes a Huge Feat
In an unbelievable feat, LADYS has increased in price, making it one of the new players to break the 'newbie' barrier, poised to contest with other high rollers. It has experienced a 12.51% increase, reaching a value of $0.00000002717469888, whereas the overall cryptocurrency market has seen a decline of 0.38%. Currently, LADYS is trading at $0.00000003034 with a market cap increase of 2.10%, albeit suffering a 4.54% decrease in the 24hr volume. Word on the streets is that many investors are confident of LADYS's bullish season in the coming months.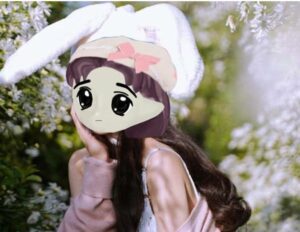 Pepe Coin: Frog Makes a Giant Leap
Much like LADY's increase in value, PEPE also experienced an increase in trading volume by about $100 million. Remarkably, the coin's price has successfully broken through a significant resistance point at $0.00000135, suggesting a promising outlook for its upward momentum. Many speculate that its sudden increase is due to more vested interest in the crypto by the 'whales' in the market.
Their participation is highlighted by a substantial investment of 1 million USDC, enabling them to amass a considerable 807 billion PEPE tokens at an average cost of $0.000001239 per token. This strategic maneuver serves as a clear indication of the increasing perceived value of PEPE within the market.
The ongoing performance of the PEPE coin strongly implies that influential investors are actively working to stimulate demand, similar to their actions observed back in July.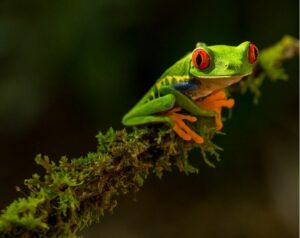 Elonator: Come With ETOR If You Want To Earn Passive Income
Well, you don't expect Elonator to just wait around. So, they are also coming back with their impressive presales, which are speculated to give a great deal of bonus and referral tokens. The Elonator is what happens when you combine a Terminator and a wealthy businessman, aka Elon Musk. The crypto has been set to be the next most significant coin right after the Milady meme coin. Building on the Ethereum (ETH) blockchain, the coin maintains transparency, trust, and security. ETOR promises to provide many solutions, such as an Anti-whale mechanism, deflationary Token Structure, Anti-bot safety measures, and other products that will make the Elonator the apt platform.

Elonator's lottery system is one example of earning passive income. A random selection process will determine the winner, who will have the opportunity to receive 75% of the pooled assets directly into their wallet. The remaining 25% of the pooled assets will be transferred to a designated inactive wallet address, effectively contributing to the implementation of deflationary tokenomics.
The journey promises a dynamic fusion of traditional finance paradigms with digital innovation. Elonator is a beacon of possibility, beckoning investors, enthusiasts, and visionaries to partake in the unfolding revolution. So, explore the ingenious strategies offered by Elonator and become a part of this transformative journey and let your fortune smile on you.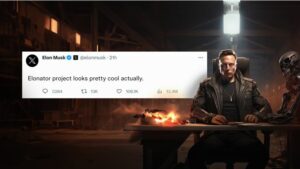 << Buy Into The Elonator Presale >>
Elonator Presale & Socials:
Presale: https://buy.elonator.com/
Website: https://elonator.com
Telegram: https://t.me/ElonatorCoin
Twitter: https://twitter.com/ElonatorCoin