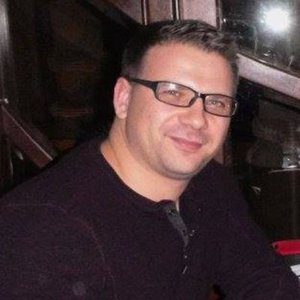 VAL KLEYMAN is the CEO of  Valorem, a decentralized blockchain reserve lending platform for multi-party transactions across multiple industries. Valorem is also introducing the VLR Token , Pre-sale is on now and the ICO starts on the 28th of January. Val will be sharing with us in this interview, the visions of Valorem and the opportunities for investors;
1) What is Valorem and the idea behind ?
Val : Valorem Foundation is a small group of people who are tired of the high cost of low value. For as long as I can remember, the complex world of finance and investing has made it impossible for the individual to prosper. We are all about that concept. Empowering the individual. We are going to build a platform that is based on trust and sound principles that everyone can use. It will incorporate various levels of exchange and allow everyone to make smart decisions about their future within a trust environment.  
2) Would you like to tell us about yourself and your team?
Val : I am lucky to have been an employee and a business owner. Both are tremendously educational if one pays attention. As anyone, I've had setbacks and learning experiences and various degrees of success. However, the most important lesson I have learned is to persevere. Elon Musk said "starting a business is like staring into the abyss while eating glass," I tend to agree only he forgot to mention that when you achieve your milestones, it's blissfully enjoyable. Starting businesses has been a great pleasure in my life, and in all cases, adding value is the goal. Valorem Foundation is the culmination of numerous people such as me who have started businesses and succeed in them. We all bring value to this venture, and will make sure it succeeds.
Finding great people. It isn't by chance that many of our team members are those that I personally know who have achieved various levels of success in business. Challenges are best overcome by people who know how to succeed. Building our team is my greatest challenge and pleasure.
3)  Briefly tell us how Valorem will disrupt various target sectors?
Val : I've been investing in mainly Real Estate for 12+ years. As simple as Real Estate, the systems around it are highly complex. Simple things like utilize equity to grow ROI take forever and are difficult to do for the average person. I wanted to disrupt and simplify investing as a whole while solving the problem of personal finance and education. If we use the blockchain for all sorts of daily transactions like microfinance, p2p, car and student lending, investing and crowdfunding, we can create greater velocity of money for everyone via trust.  
4) What risks do you see for implementing the project?
Val : Over the past 8 months, I've witnessed an enormity of growth in the cryptocurrency world and dozens of amazing projects get going to solve various problems through the world. Risks that we considered yesterday are going away greatly with the trust of the blockchain. Consequently, new ones are emerging. Currently, the risks of doing an ICO can range from legal issues with the SEC to development and marketing of the platform. However, I believe we have built and are still building a great team to be able to mitigate them in various ways. An example would be us using a SAFT agreement to sell our tokens. This limits our exposure by allowing us time to build the platform and wait on delivering our tokens to our buyers until it's available. This allows us to comply with current regulations and be in a great position to comply with new ones, should these emerge.
5) What inspired you to do an ICO?
Val : Inspiration for me comes by creating value out of necessity. People need simpler ways to propel their financial lives forward in world that gets more complex every day. With so much distraction and noise, it's easy to lose sight of your goals. My inspiration is derived from my surroundings, books, movies and lot's of educational material.
6) What makes Valorem especially exciting for ICO participants? Why should people be interested in joining?
Val : The Valorem Foundation is a concept that is beautiful and simple. It is derived from the need and potential of widespread utilization. Once we get going, there is no stopping it. Join us and help us build it.
We're hoping to build the Airbnb of the finance world. A trusted network between everyone globally and allow for the velocity of money to improve and grow the financial future of every individual on the platform with smart investments and education.
7) Could you tell us the cost of your tokens ?
Val : The VLR token is the value measure in our ecosystem. The ICO offering is the means by which we are distributing that value for people to use it there later when we deliver the platform. Using a SAFT Agreement, we are selling 150,000,000 tokens at $0.5/token and hope that everyone that buys our token holds it for the long term and actually uses it on the platform instead of selling it when it hit's the exchanges.
8) After a successful ICO, what is the timeline for coming to market?
Val : After our ICO closes, our development is our focus. In Phase 1, we will create a simple environment for people to use and help us test out. It will incorporate microloans, student loans, car loans, P2P and Rent Payment. Using feedback, we'll build the next version. It is at this point that we will distribute the SAFT tokens to the public.
9) What future do you see for Valorem?
Val : Valorem has the potential to become the Airbnb of the finance world. It is only limited by the future regulation in the cryptocurrency industry. Today, our future is bright with opportunities as we're looking to comply with as much regulation and necessary. But, that doesn't mean we're limited in any capacity. We hope that overtime people can turn to their Valorem App for the simplest transactions of their everyday life. At that point, I would consider Valorem to be a success.
10) For people who have read your whitepaper and other information, is there anything else you want to add?
Val : I would advise that anyone who is interested to reach out to our team, reach out to our social media channels and ask questions. We're looking to build a community and that only works if everyone participates and provides constructive feedback.  
For more information, please visit – www.advalorem.io