Blockchain technology and cryptocurrencies will create a new wave of the 1% rich people in the world! Fintech experts agree that we are on the cusp of a new digital financial era that will decentralise the current economic global system. Historically speaking, new technologies give birth to new possibilities that just were not possible before.
Many doubted the Internet at it's beginning, but companies like Google, Facebook, Amazon, eBay could've not existed without it. Here are a couple of essential catalyst factors for blockchain and cryptocurrencies:
An asset class that still gains traction, making it ideal for investing

Empowering ordinary people instead of the elite few

Blockchain and Crypto are an international phenomenon, available in every corner of the earth where an Internet Connection is available.

Eliminating third-party services with the help of technologies like smart contracts
So even if you didn't buy Bitcoin for a couple of cents, it's safe to say that the crypto market is still young and there is money to be made with the future disruptive products that blockchain technology will produce. The advantages of decentralisation will be evident in time, and people will opt for applications that do not require a third-party that certifies or vouches for it. The distributed ledger architecture is virtually tamper-proof being backed by the very laws of mathematics and cryptography!
The most famous ICO: Ethereum, from $0.30 to $1200!
With platforms like Ethereum, it's straightforward nowadays to kickstart a project with little to no accountability as crypto markets are mainly not regulated. In fact, ETH itself was an ICO, and you could buy it for $0.30 per token; imagine selling those at 1200 USD back in January 2018! What prompted this meteoric rise? The answer is simple: A Real Use Case! At its core, ETH is a blockchain network with append-only nodes that store the most recent state of each valid smart contract besides the standard Ether transactions. For each Ethereum dApp(decentralised application), the network is programmed to record the status and the current information of all these applications, including each user's balance and the entire smart contract codebase.
NEO: Widely known as the Chinese Ethereum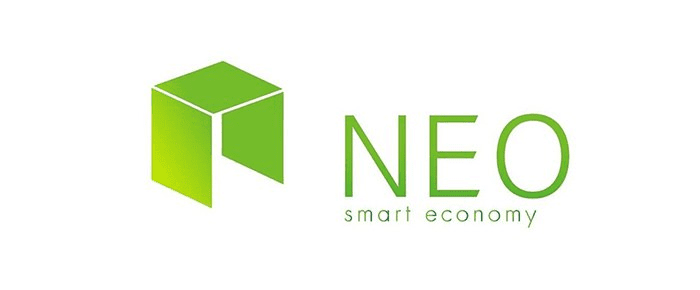 Throughout the history, the Chinese have been known to be on the bleeding edge of technologies and blockchain makes no exception in this case. Formerly popularised as Ant shares, NEO represents the first open source decentralised solution to come out of China making use of smart contracts but with the addition of distributed commerce opportunities, asset digitisation and the ability to develop ICOs on the NEO ecosystem.
Morpheus Network: Taking the world of Multi-Trillion Supply Chains by Storm!
While many of these projects have their merits in creating an opportunity for others to develop, Morpheus Network gets down to business and tries to solve one of the most inefficient yet lucrative industries in the world: Supply chains. Experts claim that by 2021, the B2B transport industry will reach a whopping $15.5 trillion.
Based on the Ethereum blockchain, Morpheus will leverage the power of smart contracts to streamline the overburdening costs of the current global payments and reduce the supply chain inefficiencies. The Morpheus ecosystem will disrupt a titan industry that is responsible for 13% of the Global GDP.
Morpheus Network simplifies and automates the logistics, documentation and compliance necessary for any complex, international shipment for any company or individual using smart contracts. They achieve it by a talented team of shipping, customs, banking, payment and accounting experts with in-depth domain and industry expertise.
Here are the basic guidelines for choosing your next ICO Investment!
With no dearth of exciting projects coming out, investors are getting overwhelmed and usually experience a choice paralysis. To help you make your next investment a more informed decision, we have created a checklist to shortlist the ICOs.
    Addressing a real use case
Is the project you are investing in, tackling a real problem or do they already have a working product?
    The size of their market or industry
The single-point objective remains ROI. Is the industry they've chosen big enough to stand out from the crowd and profit at the same time?
    Adaptability and long-term commitment
Does the project work only on a short-term basis or does the team have a long-term project to penetrate the market with new and improved products?
    Domain expert teams
Probably one of the most important aspects that you have to look out for would have to be the team behind the project. Are there any prominent personalities advising? Does the core development team have the necessary expertise to reach project maturity?
Does the ICO you are looking at, meet all of these conditions? Congratulations you might have just chosen the next trillion dollar company that will emerge from the cryptocurrency space soon!
Authors

Nikhil Sethi is Marketing Director at Morpheus.Network and advisor to multiple ICO projects. Follow him on Twitter and sethinikhil.com.

Lukasz Janowski is CMO at Tokeneo.io and founder of wemarketblockchain.com. You can contact him on LinkedIn.