People with dry skin need to know that their environment's humidity might also impact their skin condition. Office workers that stayed 7 to 8 hours daily with constant cool blowing from air conditioning will notice their skin might turn to dry. Worst, when it comes to the winter season, the bitter cold of winter can turn your dry skin flaky with patch, especially all around the face. Using a heavy moisturizer is a good option to counter this issue. But when dry air is constantly pulling moisture from your skin, you might think that you need another assistance to tone down this effect.
The solution? Gool ol' humidifiers
How a humidifier can help your dry skin
Humidifiers can help restore the moisture degrees in the air, giving the skin the level of moisture it requires, even in the driest of environments. When your skin's barrier is damaged, it produces a small opening in the skin, causing moisture to be lost to the surrounding air. This is what we called trans-epidermal water loss (TEWL). By running a humidifier, it can draw moisture back into the air and assist to maintain that hydration so your skin can operate normally. Cracked lips, limp hair, scratchy skin, and bad allergic reactions are all conditions that can be improved by using a humidifier.
But please understand that humidifiers will not replace your skincare routine. Using daily sunscreen and also moisturizer is crucial to help maintain moisture levels on your skin. A mini humidifier is enough to be put on your working desk since you do not want to disturb other workers' environments. This personal or travel-sized humidifier can provide coverage up to 100 square feet (10ftx10ft). You should also monitor the room's humidity level with a hygrometer and make sure it doesn't exceed 50 percent. When the air is too damp, it might cause another problem such as mold and mildew that can trigger breathing problems.
Our top picks, humidifiers for 2022
CarePod 21P Ultrasonic Cool Mist Humidifier, $95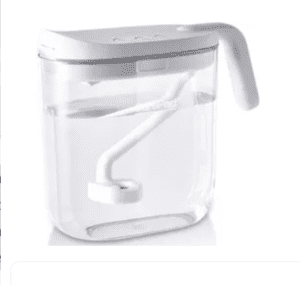 This type of humidifier has 3 levels of mist that can be suited for your level of comfort. It is easy to refill it just from the top, it has no filter and only 3 parts for you to clean. CarePod 21P looks are quite simple and suit the office environment.
Honeywell Cool Moisture Humidifier, $36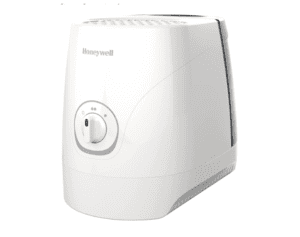 Honeywell mini humidifier comes with a stylish design to provide continuous cool mist for up to 18 hours on its quietest setting. It's near to mini size is just nice to be placed near your working desk or move around with ease.
Pure Enrichment MistAire Cloud, $49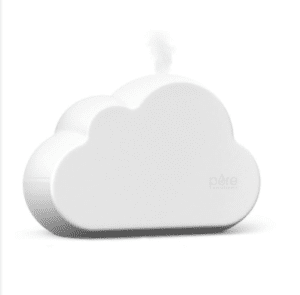 This humidifier is lightweight, quiet, and comes in small size, so it is suitable to put anywhere to your liking. Pure Enrichment MistAire can last up to 24 hours with a single refill and it has 5 levels of mist settings that can be adjusted using the control knob. Come with 5 years warranty, for your peace of mind if anything happens to it.
Takeaway
The humidifier can bring many benefits, not just assisting in your dry environment. It also can make sure your surroundings abstain from any virus since the virus is less likely to survive when relative humidity is between 40% and 60%.