In the quickly changing world of logistics, effectiveness, and precision are paramount to success. However, managing delivery using a conventional strategy has led to chaos and disgruntled clients.   
Isn't there a better way to manage all of these responsibilities?
Here's when delivery management system comes in handy. Leopard Delivery Cloud is an example of all-in-one proof of delivery application that assists in streamlining delivery processes.  
Leopard Delivery Cloud is a fully configurable platform solution well-known in the retail and supply chain sectors, transport and logistics, and field service.
With its capacity to handle a high volume of deliveries, track drivers' progress, and much more, Leopard Delivery Cloud has become a lifeline for businesses in various industries.
In this article, we'll explore a few ways Leopard Delivery Cloud can improve your delivery processes.
1.Real-Time Collaboration for Seamless Supply Chain Visibility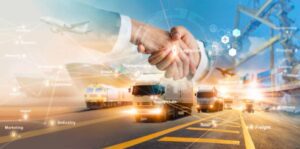 The Leopard Delivery Cloud is cutting-edge delivery management software that connects your office workers and drivers in real-time to give comprehensive supply chain insight. 
Thanks to this reliable connection, you have complete control over delivery operations, which also makes tracking the status of your fleet and client deliveries simple. The strategy greatly emphasizes transparency and communication, facilitating flawless coordination between all stakeholders and yielding extremely successful deliveries. 
By offering flawless execution and staying informed, thanks to the capabilities of delivery management system, you gain a competitive edge and boost client satisfaction to new heights. A route to unrivalled delivery performance is made possible by the system's skill for encouraging control and synchronization.
2.Flexible Subscription Plans: Empowering Your Fleet
Leopard Delivery Cloud provides customizable subscription alternatives, such as fleet and BYOD, with no upfront license expenses.  
For companies of all sizes, being able to access excellent supply management tools without significant upfront costs is a game-changer. Leopard system adapts its solutions to your unique requirements, whether you're a startup or an established business. This makes comprehensive delivery management accessible and inexpensive.  
Businesses can now modernize their distribution operations without being concerned about budgetary limitations, allowing them to concentrate on expansion and top-notch customer care. Leopard Delivery Cloud offers a win-win situation for firms seeking clever and economical delivery management solutions.
3.Universal Compatibility: iOS, Android & Windows Support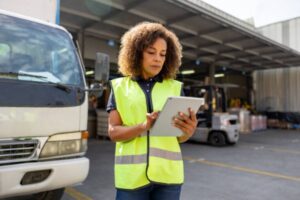 Leopard Delivery Cloud's support for iOS, Android, and Windows devices demonstrates its commitment to cutting-edge technology. This cross-platform adaptability promotes a seamless and comfortable user experience by allowing your delivery fleet to utilize their preferred devices.   
Due to its adaptability to support a range of platforms, Leopard Delivery Cloud speeds up the adoption process and increases productivity within your delivery team. The application allows your team members to utilize the devices they are most comfortable with, which lowers learning curves and boosts efficiency.   
With the help of this system, your delivery operations can quickly adapt to the evolving digital environment, enabling your team to operate at the absolute top of its game.
4.Effortless Upgrades and Scalability for Continuous Growth
Maintaining a smooth carrier and customer experience is essential for expanding enterprises. Leopard Systems comprehends that your delivery requirements will evolve as your business changes.   
The system is intended to grow with your company, accommodating new needs and expanding delivery quantities without any problems since it understands the requirement for scalability and simple modifications. 
With automated and simple upgrades, you can proactively keep up with industry advances, ensuring continuous advancement without hitches or downtime.   
You can swiftly and effectively adapt to changing market conditions with Leopard Delivery Cloud, positioning your distribution operations for long-term success in a rapidly moving environment.
5.Seamlessly Integrated with Existing Enterprise Systems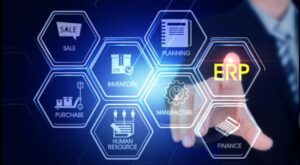 Shipper integration is a significant last-mile pain point for logistics companies. As retailers and brands struggle to fulfil ever-increasing eCommerce volumes and lack real-time visibility into the delivery, managing third-party suppliers is difficult. 
However, Leopard Delivery Cloud is designed to cooperate with your present business practices. No matter which indispensable technologies you rely on—ERP, CRM, or other—Leopard integrates into your workflow with simplicity, resulting in a delivery management system that is completely functioning.    
Leopard Delivery Cloud provides your business with a holistic approach to delivery management by integrating critical systems, boosting efficiency and success.
6.Turbocharge Your Business: Productivity, Profitability & Customer Service
What genuinely changes an industry is the potential of Leopard Delivery Cloud to increase profitability, customer happiness, and efficiency.
The system increases operational efficiency, resulting in cost savings and increased profitability. It optimizes routes, offers real-time tracking, and automates procedures. 
The standard of customer service is raised by improved contact with customers and quicker delivery times, both of which increase customer happiness and loyalty.
By optimizing processes, improving customer happiness, and ultimately remaining one step ahead of the competition in the fast-paced world of delivery management, businesses can experience incredible growth and success with Leopard system.
Conclusion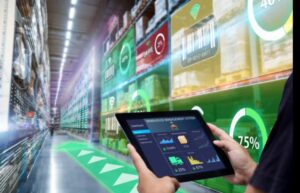 The Leopard Delivery Cloud has assisted businesses in enhancing their delivery operations and remaining at the top of the market in today's cutthroat economy by solving issues with delivery operations and guaranteeing the quick delivery of goods.    
Utilizing the best delivery management system helps organizations because it lowers costs, improves user experience, and streamlines delivery procedures.    
Whether you run an eCommerce business or a delivery service, nothing is more advantageous for your organization than utilizing Leopard Delivery Cloud, the best delivery management system.