This article reflects the use of M&E tools and big data in M&E programs and how they benefit M&E in the long run. Proper use of M&E tools and big data guides you through planning strategically and getting the intended results. 
Many organizations use different tools and data collection techniques to measure the effectiveness of their M&E development programs. While creating an M&E plan or program, the most important step is to choose the correct M&E tool and big data source for each level. 
What are M&E Tools?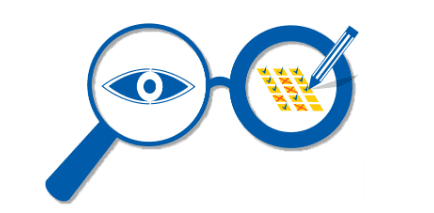 The number of tools available for project monitoring and evaluation is increasing. Tools for monitoring and evaluating will make it easier to gather the data that the M&E system needs. Evaluators must choose tools based on how well they measure progress toward the project's or program's goals or indicators. 
To use most tools well and effectively, you need to know how to do it. Data and relevant, accurate, valid, and rigorous information should be produced using these tools.
Most M&E tools are built on the following key data collection methods:
Surveys
Observations
Interviews
Checklists
Forms.
Different data types have different strengths and weaknesses, but qualitative data collection is the most beneficial for M&E projects. The qualitative data technique gives you a better understanding of monitoring and evaluation projects because it always provides in-depth information. Indeed, qualitative and behavioral data for target audiences are more accessible and may more accurately reflect the unbiased reality.
How do M&E tools Benefit M&E programs?
The right M&E tool complements a well-planned data strategy and can significantly increase the accountability and insights of your data. This facilitates continual learning while also greatly simplifying the process of reporting direct effect to each funder with whom you work.
Monitoring and evaluation are critical components of each project that you manage as a company. Keeping track of developments and modifying your plans as needed could make it much easier to complete your task. However, M&E  tools are frequently required to assist you in carrying out these operations.
Efficient monitoring and evaluation tools give you the data you need to make informed decisions about how to proceed.
One of the most significant advantages of tools is that they save time. If you have reviewed several surveys, you know how time-consuming they can be. However, you can devote your time to other projects because the appropriate tool will automatically process some data using algorithms.
Using the human element may result in several problems. Every person isn't perfect, which also applies to the workplace. Tools and software tend to eliminate some of these human errors, which could result in greater consistency. In addition, a consistent type of information can significantly improve decision-making.
Nowadays, all software and online tools come in the form of an app. You can download the desired M&E tool to your mobile device for real-time access. Because decisions can make or break your programs, you'll need real-time access to ensure all data is correct. Salesforce is a results-driven program that provides you with direct access.
What is Big Data?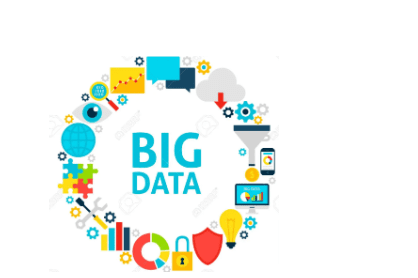 Everyone knows about Big Data and the wave it has made in the business world. After all, it's always in the news that companies in many industries use big data to help people make decisions based on facts. 
Today, big data is prevalent in many fields other than techs, such as healthcare, education, government, retail, manufacturing, BFSI, supply chain management, and logistics. Almost every business and organization is already taking advantage of big data's benefits, no matter how big or small.
According to Gartner, "Big data is high-volume, high-velocity and high-variety information assets that demand cost-effective, innovative forms of information processing that enable enhanced insight, decision making, and process automation."
In simpler words, big data refers to data sets that are so large and complicated that conventional collection and analysis techniques are inapplicable.
 How does Big Data Benefit M&E programs?
The primary benefit of utilizing big data for monitoring and evaluation (M&E) is the ability to access high-quality, fast, and readily available data to supplement traditional sources (e.g., national statistics and surveys).
Big data can assist M&E firms in knowing how to use it to generate ground-breaking innovations. 
Big data solutions and big data analytics can help you make data-driven decisions and empower your workforce in ways that bring value to your organization.
Big data sources, technologies, and new ways of doing things have the potential to give the development sector complementary, actionable information for making decisions.
Big data addresses many things that make it hard for evaluators to do the best analysis. Big data can be made available to whole populations at a relatively low cost, and it can be grouped or broken down to the level of an individual. There are a lot of ways to set up comparison groups.
Big data doesn't show the whole picture of the M&E program. Instead, it lets you see patterns that can be confirmed with other data types. Comparing new data sources with existing ones helps validate the information and can be used to build better data collection systems. It also gives you new information.
Using big data in M&E programs gives you real-time business tracking, market forecasting, and monitoring.
Final Verdict
This comprehensive article is helpful for you if you are involved in monitoring and evaluation programs. As you can see above, M&E tools and big data can effectively produce sound M&E programs. When it comes to M&E, anyone can use many more tools. 
You can readily find the appropriate tool for your needs. So choosing monitoring and evaluation tools shouldn't be a complex process now. However, in monitoring and evaluation, the use of big data is increasing, providing advantages to M&E programs. 
To make your M&E more efficient and easy, you can also collaborate with innovative and advanced tools like Delta Monitoring. Contact us now to learn more about it!