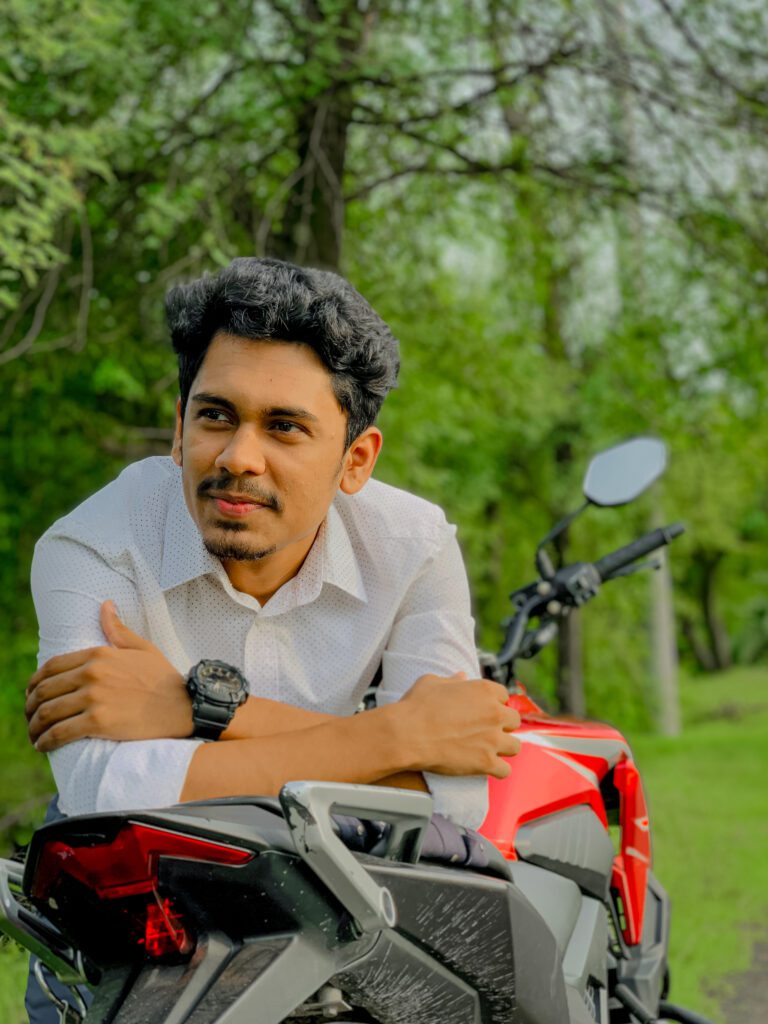 In the fast-paced world of digital marketing, one name has been making waves in the industry with his exceptional expertise and innovative strategies. Meet Shovon Ahmed, a highly skilled and experienced entrepreneur hailing from Bangladesh. Born on April 8, 2003, in the quaint village of Musapur, Companigonj upazila, Noakhali, Shovon has emerged as a force to be reckoned with in the digital realm.
Shovon Ahmed's journey began in his early years, where he displayed a natural flair for entrepreneurship and a keen interest in technology. These qualities, coupled with his determination and dedication, laid the foundation for his future success. Shovon's pursuit of knowledge led him to Bamoni Degree College, where he honed his skills and expanded his horizons in the field of digital marketing. Currently, he continues his educational journey at Noakhali Government College, ensuring a holistic growth that complements his professional endeavors.
As a freelancer and entrepreneur, Shovon Ahmed has carved a niche for himself in the digital marketing landscape. His areas of expertise encompass a wide range of disciplines, including Google Knowledge Panel, public relations, Google advertising, and more. With an impressive track record working with international clients since 2020, Shovon has proven his mettle in delivering exceptional results and driving business growth.
One of Shovon's notable achievements is his role as the founder of Raw Marketer, a cutting-edge digital marketing agency that has been instrumental in transforming businesses' online presence. Under his visionary leadership, Raw Marketer has established itself as a trusted partner for clients seeking innovative solutions to their digital marketing challenges. Shovon's keen understanding of the ever-evolving digital landscape, combined with his ability to identify trends and capitalize on emerging opportunities, sets him apart from his peers.
Beyond his professional accomplishments, Shovon Ahmed is a devoted individual who values his family and personal relationships. His parents, Md Nurul Afsar and Bibi Kulsum, have been a constant source of support and inspiration throughout his journey. In 2023, Shovon tied the knot with Suraiya Akhter, who adds joy and stability to his life. He also shares a close bond with his sister, Fahmida Sultana.
Despite his busy schedule, Shovon understands the importance of maintaining a work-life balance. During his leisure time, he indulges in his hobbies, which include going on tours, exploring new places, and engaging in stimulating conversations. Shovon's insatiable thirst for knowledge keeps him motivated, as he constantly seeks opportunities to learn and stay updated with the latest trends in the digital marketing industry.
In terms of personal preferences, Shovon Ahmed has a fondness for kabab and biryani, which tantalize his taste buds. His favorite colors include black, white, purple, and pink, reflecting his appreciation for both elegance and vibrancy.
While Shovon Ahmed's achievements speak volumes about his expertise and entrepreneurial acumen, his journey is far from over. With each passing day, he continues to push the boundaries of innovation and strive for excellence in the digital marketing realm. Shovon's passion, coupled with his commitment to delivering exceptional results, has positioned him as a leader and a game-changer in the industry. As he paves the way for future entrepreneurs, Shovon Ahmed's name will undoubtedly remain synonymous with success and digital transformation in Bangladesh and beyond.