In the past, homes were just houses – physical living spaces where everything was done manually, causing endless frustration. But guess what? Times have changed. People now see their homes as cozy nests that provide shelter and emotional relief, and the development of smart home control devices has played a part in making this happen. These nifty devices are changing the game, letting you automate and manage your living space with a breeze. No more hassle, just pure convenience. Say goodbye to the old ways and hello to a new era of home sweet home!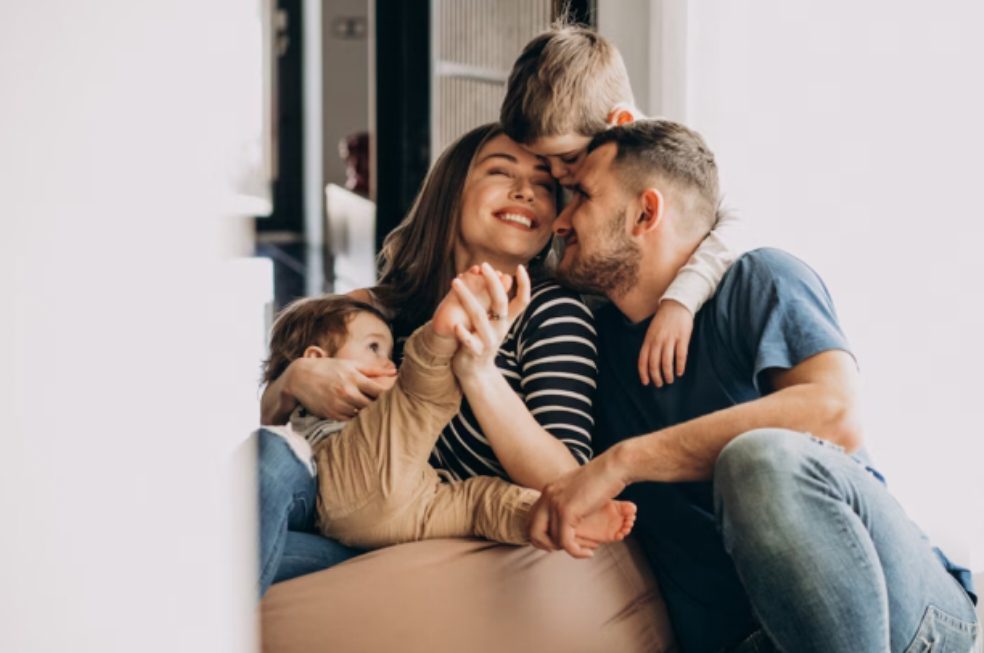 Smart home control panels are the hub of smart home devices. They have improved people's interaction with their dwellings by offering great control and convenience. 
For instance, in the past, if one was awakened by heat on a hot summer day, he had to fumble for the remote control to turn on the air conditioner before sleeping comfortably. With smart home control panels, he can enjoy a restful night's sleep because temperature sensors and AI can quickly sense, calculate, adjust, and control the most suitable temperature and humidity for sleep so he won't wake up from the heat.
akubela is a top brand offering innovative smart home solutions. Learn how akubela's smart home control panels help you embrace the sweet and loving life.
akubela's Smart Home Control Panels Create Humanized Home Environment
The relationship between people and their home environment is a deeply connected and dynamic bond. People need a humanized, warm, and responsive home environment because a humanized home environment tends to give people greater happiness with minimal disturbance. The following are five examples of how akubela's smart home control panels empower users with a new level of automation at different times of the day to create a humanized home environment: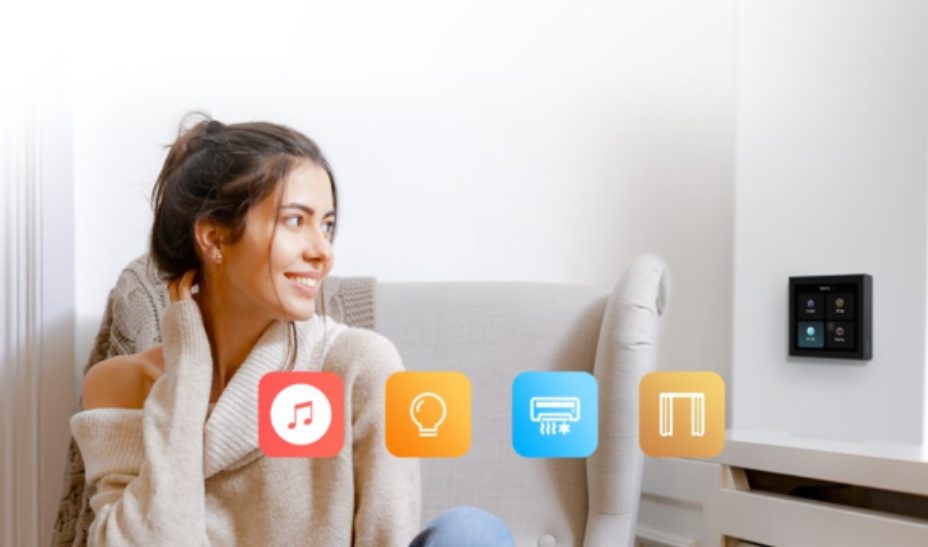 | | |
| --- | --- |
| 1. Morning Bliss with akubela's Smart Home Control Panels | |
Imagine waking up to a home that anticipates your needs. With akubela's smart home control panels, mornings become delightful experiences. The panels' intelligent features, such as support for various connection methods and compatibility with third-party systems, allow you to opt for an appropriate and sweet wake-up time. This way, when dawn approaches, the lights gently mimic a natural sunrise to ease you into the day. Meanwhile, the smart speaker fills the room with your favourite playlist to set a cheerful tone for the morning. And with a simple voice command, you can have your coffeemaker start brewing to ensure a freshly brewed cup of coffee awaits you.
2. Comfort and Productivity During the Afternoon
During the afternoon, comfort and productivity go hand in hand with akubela's smart home control panels. The integrated smart thermostat ensures that your home maintains an ideal temperature while smart blinds or curtains adjust to allow the right amount of natural light. The panels' connectivity with other smart appliances lets you prepare dinner beforehand, such as sending cooking instructions to ovens, microwaves, or cooktops and setting the appropriate temperature and cooking time. This way, the smart panels ensure your evening is less hectic and more enjoyable.
3. Evening Relaxation and Entertainment
As the sun sets, akubela's smart home control panels enrich your home life. The entertainment system connected to panels seamlessly plays your favourite movies or shows after receiving voice commands searching for them, providing a perfect way to unwind. Furthermore, you can easily control the room's ambience and dim the lights for a relaxed atmosphere through the panels' scene customization function with just one step on them.
4. Peaceful Bedtime
Before you turn in for the night, akubela's smart security features come into play. You can set up a timely bedtime routine with one tap on a button to automatically ensure all doors are locked, lights are turned off, and the security system is armed based on your sleep scene. These panels also create optimal sleeping conditions by adjusting the room's lighting and temperature, allowing you to sleep peacefully.
akubela's HyPanel Smart Home Control Panel – Overview and Features
Of akubela's smart panels, the HyPanel smart home control panel is a highly versatile and advanced solution for enhancing happiness and well-being at home. Its key features include the following: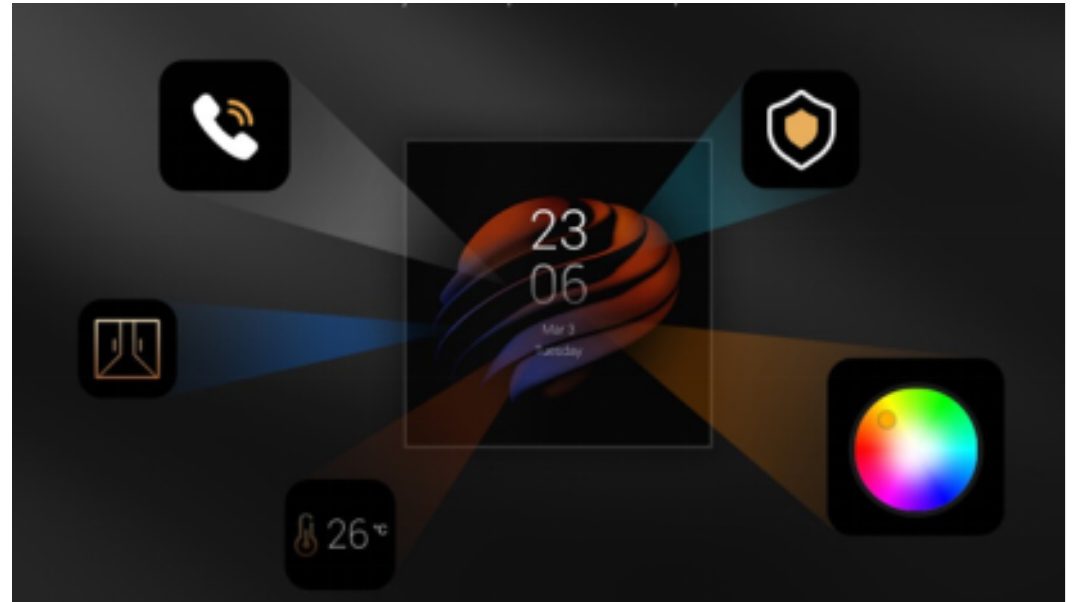 ü All-in-One System:

The control panel combines various systems, e.g., a ZigBee gateway, power switch, dimming panel, sensor, and intercom unit, into a single device and streamlines your home automation experience.
ü Broad Connectivity: The smart panel supports multiple connection methods, including ZigBee, Wi-Fi, Bluetooth, and Ethernet (wired network). In this way, it ensures seamless communication with other smart devices in your home.
ü Customizable Home Screen: A convenient smart life starts with one tap on HyPanel's home screen. Users can tailor device control buttons on the home screen to suit their specific usage habits and access frequently-used features, such as adjusting lighting, dimming, curtains, etc.
ü Family Bonding Features: Instantly share photos in real-time to HyPanel or set them up as a slideshow on the home screen. Whether capturing special occasions or simply sharing daily life, this is the perfect way to create lasting memories with family members.
ü Easy-to-Deploy Modular Design: In addition to supporting wall boxes of UK/EU/CH standards, the panel can work with various akubela flush mounting modules-currently supporting PoE modules and is scalable to the thermostat and dimmer modules in the future. This modular design makes the planning and installation of smart homes easy.
Imagine having a personal smart home assistant – that's precisely what akubela's HyPanel smart home control panel offers. It streamlines your daily routine, such as turning on/off lights, adjusting thermostat settings, managing home security, etc., to make everyday life more efficient and convenient. It ensures that your home responds to your needs with intuitive controls and voice commands. This level of control helps create a comfortable and hassle-free living environment that puts you in complete control.
Conclusion
The smart home lifestyle is the way forward in today's fast-paced, technology-filled world. Embracing smart life devices enhances our daily lives and brings a sense of belonging and attachment to our homes. Smart home control panels represent the essence of modern smart living, bringing peace of mind and a lovely, homely feel to every household.
If you wish to transform your house into a smart and welcoming home, akubela's smart home control panels are recommended. Their innovative features and seamless integration with multiple smart devices will elevate your home life and grant you the comfort, convenience, and happiness you deserve. Visit akubela's official website to learn more about these innovative products and embrace the future of home automation.